Seth MacFarlane's All Relationship
Published Mon Jul 25 2022 By chanel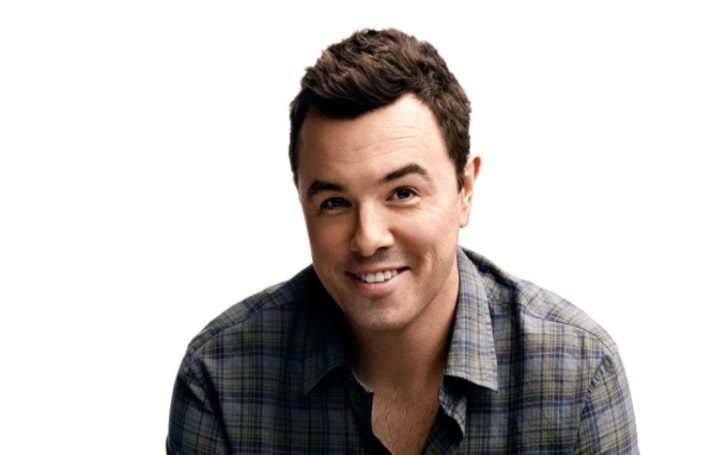 Seth MacFarlane is a well-known American actor, animator, filmmaker, and screenwriter best recognized for his work on the "Family Guy" television series. He has been nominated for Emmy Awards 23 times, winning five of them.
The guy frequently creates headlines because of his bizarre love life. He has also received five Grammy nominations. In 2013, he was nominated for an Oscar for Best Original Song for his work on the film "Ted."
Love Life
It appears that Seth Macfarlane has joined the ranks of a bachelor group. The creator of "Family Guy" is still unmarried, but the number of women he's dated rises by the day. Every year, Seth's name is associated with someone new. Throughout his career, he has dated numerous women.
There are several speculations, although he's been casually dating co-stars and other personalities for decades. He began dating comedian and actress Nicole Sullivan while working as a writer for Fox's comedic sketch show MAD TV. The pair later divorced in 2000.
Romance with Gorgeous Emilia Clark
Seth MacFarlane reportedly began dating Emilia Clarke in 2012. She is one of the most well-known actresses in the Film industry. She is best known as Daenerys Targaryen in the dark fantasy Television show Game of Thrones. Both Seth and Emilia kept their romance private during their time together. The paparazzi only got a few images of them going about while embracing each other.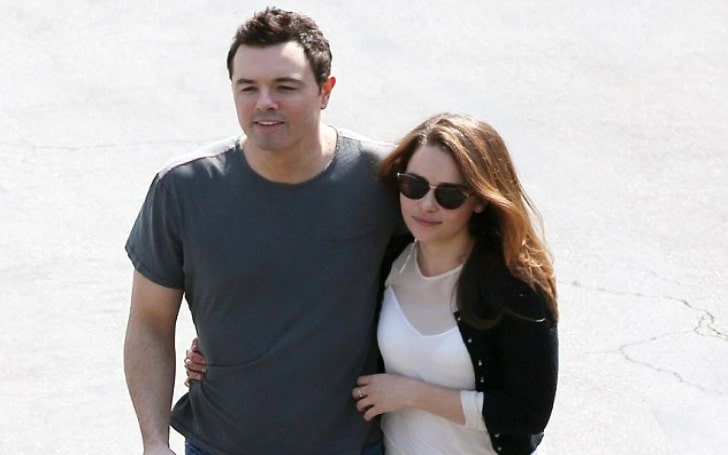 However, Seth MacFarlane's romance with the English beauty lasted only about six months before they split up in 2013. The long-distance romance didn't work out for them, with Emilia spending most of her time in Europe filming 'Game of Thrones.' Nevertheless, according to multiple insiders, the couple broke because Seth refused to propose and settle down.
Dating Rumors
Seth MacFarlane and Pitch Perfect star Alexis Knapp were allegedly having a close connection in the middle of 2013. Knapp secretly hooked up with Seth MacFarlane earlier that year, according to a June 2013 article in The US Weekly. Knapp was carrying her ex-boyfriend Ryan Phillippe's child at the time.
Later, Seth MacFarlane appeared before the media and insisted that there had been a genuine mistake when suspicions of his affair with Alexis Knapp started to spread like wildfire. He claimed to the media that their relationship was limited to being longtime, close friends.
Don't Date your Co-star
Over many failed relationships, Seth MacFarlane dated Prodigal Son star, Halston Sage. Although never publicly acknowledging their romance, Seth and Halston have been seen on multiple dinner occasions. They were initially photographed together on a pleasant date in 2017 at the Los Angeles Italian eatery Nerano. Additionally, the two engaged in some cute conversations on their Instagram pages, complimenting and tagging one another on a number of pictures.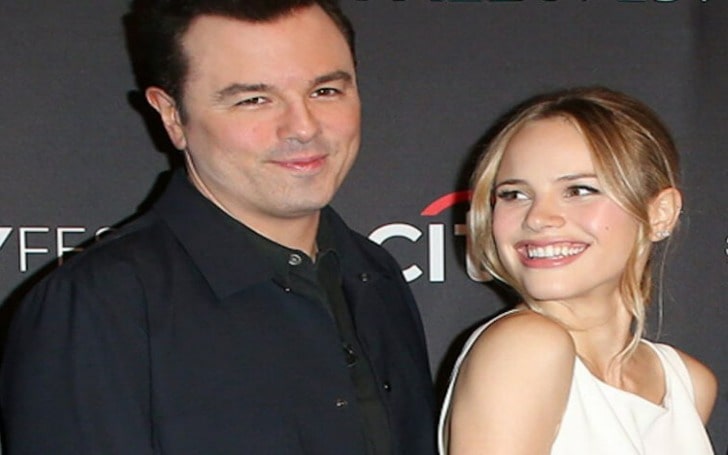 It's interesting to note that Helen Schrage, Halston's grandmother, was the one to finally prove their relationship. Sadly, the pair parted ways in 2019, and their breakup might not be pleasant. They were photographed on a few of dinner outings, but their romance seemed to die out around the time Sage abruptly left the program after two seasons with no explanation. Indeed a lesson for Seth is to not date a colleague in the coming days.
Affair with Jessica Szohr and Trisha Cummin
Jessica Szohr is another actress that dated Seth MacFarlane. Szohr is well-known for his roles in popular drama series and TV shows like My Wife and Kids, CSI: Miami, and Gossip Girl. She worked with Seth on the 2018 hit show The Orville. Szohr briefly dated MacFarlane in 2014, but she is now in a relationship with Brad Richardson and the mother of a baby girl.

Trisha Cummings, an artist best known for appearing in The Real World Sydney on MTV in 2007, allegedly dated Seth MacFarlane from 2010 to 2012. Even though they made every effort to keep their relationship a secret, the media frequently caught them together. Seth MacFarlane did not get down on one knee to propose to Cummings, unlike past couples. Even after spending two years united, Seth's supporters didn't get to see their idol get engaged.
Recent Affairs
Seth MacFarlane dated his co-star Anne Winters in 2021. He and his girlfriend Anne first became romantically involved after she joined Seth's comedic series, 'The Orville.' While Seth has kept his love life quiet for numerous years and Anne has kept her dating history private, the couple recently made Instagram Story official on Anne's account.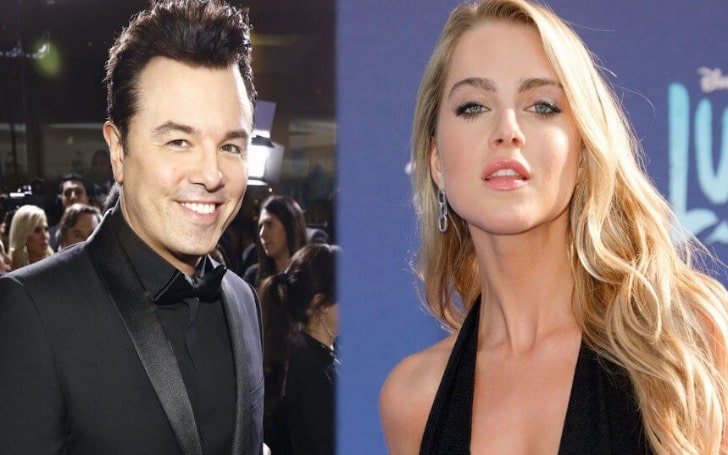 Seth was spotted cuddling with Anne while watching a movie in the backyard in Anne's December narrative. The private and romantic setting led admirers to believe they were on a romantic vacay.
Intimate Initiation in 2009
Kate Todd, a Canadian singer, and actress won the Best New Album category at the 2012 Radio Nation Music Awards for her debut album Finding My Way. Between 2008 and 2009, she had a committed relationship with Seth MacFarlane. Todd and MacFarlane had a brief love relationship, but they remained close friends after it ended. Todd frequently shared photos of herself with MacFarlane on her social media accounts even after they split up.
Seth MacFarlane and artist Katie Sah are said to have been romantically connected for a brief while in 2009. We're not sure whether to call it a relationship or just a brief fling. In 2009, she joined MacFarlane for a number of award presentations and TV programs. Given the limited duration, they really enjoyed their time together.
Romantic Connection in 2008
Actress Kat Foster from "Til Death" is another well-known name associated with Seth MacFarlane. She is well known for her parts in a variety of movies and TV comedies, including Royal Pains and Law & Order: Criminal Intent. She also made an appearance in a few Family Guy episodes. The Emmy-winning actor MacFarlane and Foster had a brief romantic connection that lasted from January 2008 until 2007.
Eliza Dushku, a star of Buffy the Vampire Slayer, was formerly Seth MacFarlane's girlfriend. Nevertheless, from January to February of the same year (2008), their relationship only lasted one month. MacFarlane allegedly met Dushku through mutual friends and then began dating her. At the time, none of them wanted their relationship to be publicized. However, the news eventually got out about them. Additionally, their connection failed to stand the test of time.
On the other hand, in 2008, Amanda Bynes, a former award-winning American actress, and Seth MacFarlane were rumored to be dating. They were seen hanging out together during the 2008 Fox Soiree and left the same night for another party. Nonetheless, this relationship did not last very long, just like many of MacFarlane's hookups. The previous couple, MacFarlane and Bynes, split up within a few weeks of each other in the same year.
Girlfriend's in 2006
In 2006, MacFarlane and Jessica Barth started dating. They had a brief relationship that ended later that year, but they remained close friends. In fact, MacFarlane cast her in both Ted and its follow-up, Ted 2, his first film.
Following that, MacFarlane began dating producer and actress Christa Campbell but broke up the same year. In the music business, Campbell was much more well-known than Seth when the two first began dating. Nevertheless, while they were together, the ex-lovers went to numerous red carpet events together.
Follow Glamour Path for more!
-->