Scott Sveslosky and Danica McKellar Relationship - Both Current and Previous Marriages With Kids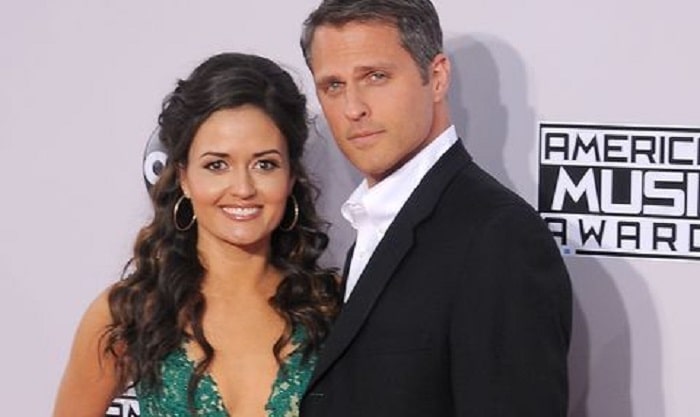 Danica McKellar and Scott Sveslosky have been in a relationship since 2014. They have already passed six years of happy married life. Before their wedding, the pair was previously married to a different spouse.
Let's find out how Sveslosky and McKellar fell in love and walk into the aisle.
Love at First Sight for Both of Them
Sveslosky and McKellar met on a date that was set by a mutual friend. As per McKellar, it was love at first sight for her and the man of her dreams the moment she saw him and Sveslosky also felt the same. After dating some months they get engaged in September 2014.
Happily Married Since 2015
The couple got married in November 2014. The ceremony took place at Kauai Beach, Hawaii in front of close friends and family. They took their wedding vows at 6:30 a.m.where, their children were also present.
They have exchanged family vows with each other including their sons and had a" sand ceremony" where all four of them poured different colored sand into one vase. They are living happily family.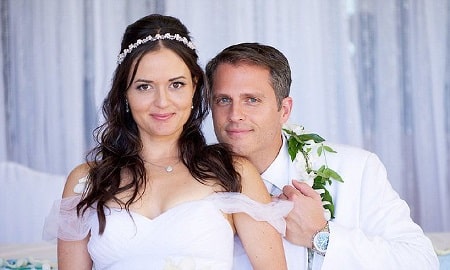 Honeymoon to Belize
The newlywed couple went around Hawai and Belize for their Honeymoon. Danica has also shared a beautiful picture on Instagram. It seems they are spending the Romantic Movement and shares a special bond.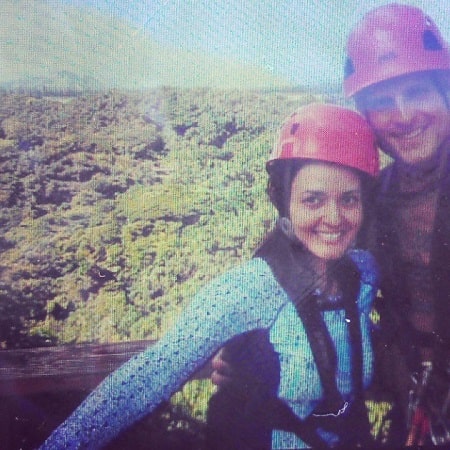 Son and Step-Son
As we already mention that Sveslosky has a child from previous marriages. He has a son named Hunter born in 2004. When the couple was married he was just 10 years old. He seems to be very happy to get Danica as a mother.
Danica also has one baby boy from her previous marriage. His name is Draco born in 2010. Both children share a special bond with both parents.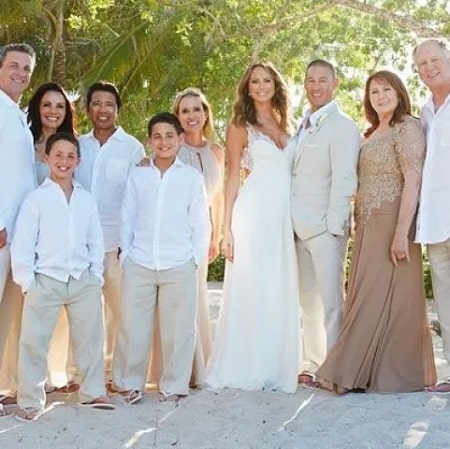 Previous life
Scott Sveslosky was married and the mother of his son but, the information of his former wife is not disclosed. After the divorce from ex-wife,he has moved with beautiful Danica McKellar.
Similarly, Danica married ex-husband Mike Verta on March 22, 2009. He is a composer by profession well known for his work on BraveStorm, Heatstroke and Doesn't Blink, and many more. Sadly their marriage couldn't last for long, as the couple divorced in February 2013.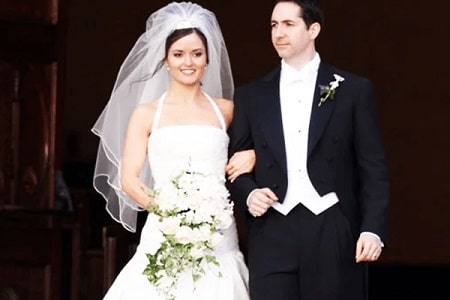 To know more updates about celebrity relationships visit Glamour Path.
-->