Know All About Sara Molina – Tekashi 6ix9ine's Baby Mama
Published Mon Jul 01 2019 By Akki
Sara Molina is an Instagram star and social media influence personality, who is best known for being the former girlfriend to rapper Tekashi 6ix9ine, where she rose to fame as a mother to 'Saraiyah Hernandez'.

Born in Brooklyn, New York, on January 17, 1996, to proud parents Irene and Luis Rodriguez. She grew up with four siblings and attended the High School of Arts and Technology in Manhattan. Later on, she joined the Bushwick Community High School in Brooklyn.
Net Worth of Sara Molina
Sara Molina has a massive net worth of $500,000, which she accumulated from her professional career as an Influence personality. She also owns an online clothing line Cactusgangent, where Cactus Gang Shorts cost around $30, and Logo Body Suit price is $19.99.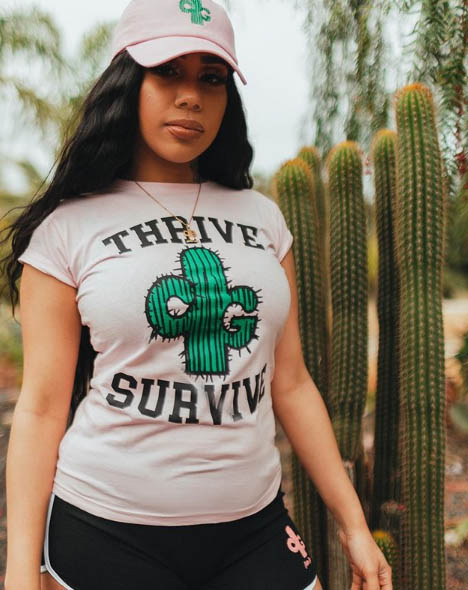 Apart from Sara Molina's business, she has also been engaged in advertisement and campaigning products of a global leading brand like fashion nova; where she used her Instagram and other social accounts to promote their products.
According to Influence Market Hub, she earns around $361.25 as per a promotional post from her Instagram.

In addition, she also collects an impressive amount of cash through her appearance in shows, part, and event, where recently she was spotted on 1oakla as a special guest.
Tekashi 6ix9ine Baby Mama
Sara Molina is an ex-girlfriend to an American rapper Daniel Hernandez aka Tekashi 6ix9ine. The former lovebird met back in 2012 through their mutual friend and start dating, where after 3 years when she turned 18, she moved to his house.
Then she was pregnant with a 6ix9ine baby while he got arrested at Rieker's Island. Later on, he got bailed out with $100,000.
Molina and 6ix9ine used to spend quality of time with each other but after his release, the things start to change. The former couple started to blame one another regarding not being faithful in the relationship.
The trust between former lover root out, where he even point out Sara saying she has been sleeping with another man; 'The game', 'Shotti' and 'Tippie Redd', when he isn't around. The two split in 2018 and when we looked through her perspective, she revealed about being physical and sexual abuse by the rapper.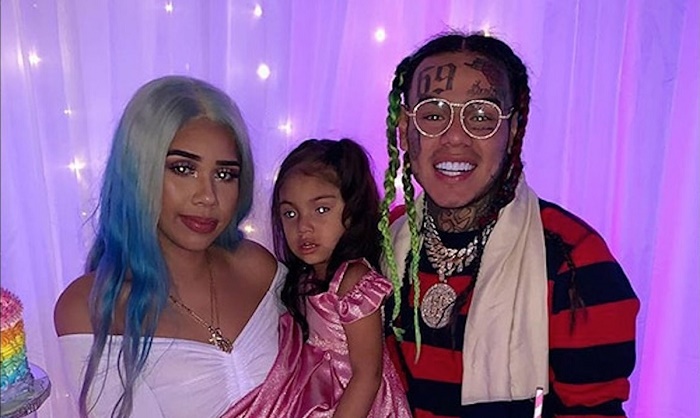 The ex-duo shares a baby girl 'Saraiyah Hernandez' together, where they co-parent their child together. Saraiyah was born on Thursday 29th of October 2015 in New York City, the United Status. She is a member of a famous family member and her sun sign is Scorpio through her birth date.
Professional Career
After the breakup, Sara Molina started her career as an Influence personality. she is fully active on her social sites, especially on her Instagram, where she used to have over 307k fan follower but unfortunately, her account was hacked by someone else.
Currently, she uses the Instagram account _iamsaramolina with a 40.8k follower over it. You people can also catch her on Snapchat: oxoxaaaras and Twitter: @iamSaraMolina.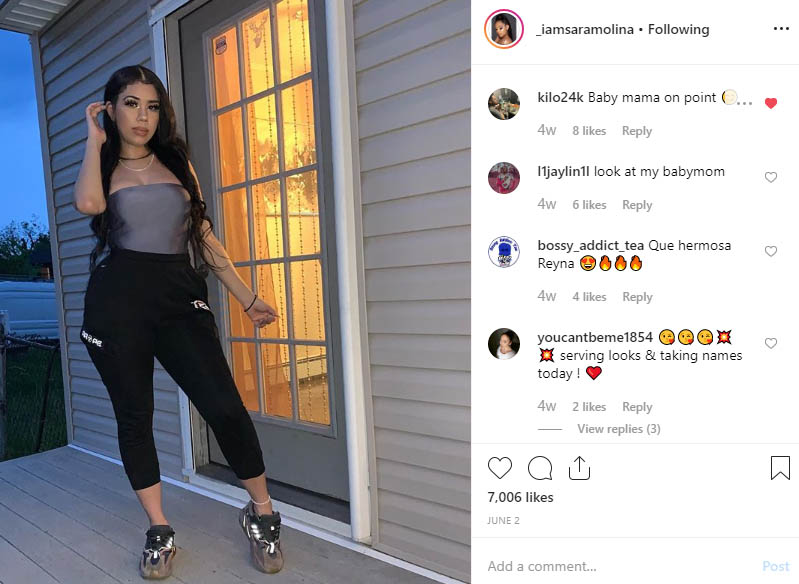 Recently, Sara Molina is thinking about step on the music industry as a rapper, and she also wants to represent herself as a businesswoman. She has created her YouTube channel Sara Molina on Sep 14, 2018, which has 5 videos with over 41 thousand view and 10k+ subscriber over her channel. She is looking more over to established her as successful women.
Visit Glamour Path for More Celebrity News and Information.
-->