Yaya DaCosta's Son Sankara Alafia With Joshua Bee | Facts and Photos
Published Thu Mar 16 2023 By sush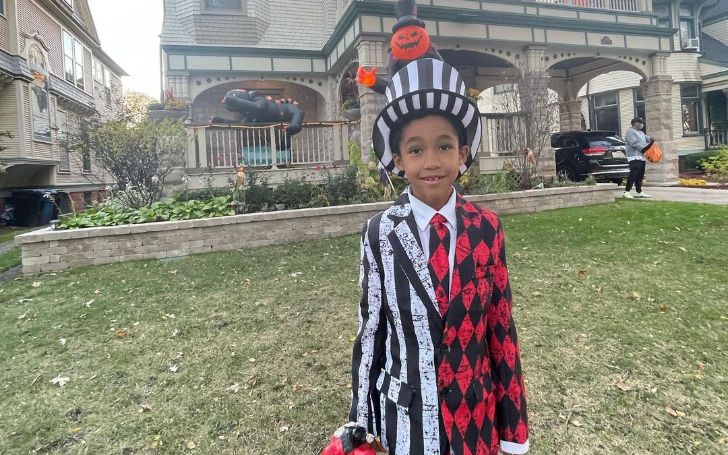 Sankara Alafia is an American celebrity kid. He became an internet personality as the son of the American actress and the runner-up of Cycle 3 of America's Next Top Model, Yaya DaCosta, and her partner, Joshua Bee.
However, soon after the actress gave birth to the baby, she decided to split ways with Joshua. And after a while, she even claimed that she was never married to the cinematographer. Moreover, there's more drama to it than you think you know. However, let's discuss it later.
After Yaya's separation from Joshua, she took primary custody of her son, Afalia. And this year the boy also turns 10. So, let's get to know more about him and his parents.
Birth Details
Yaya DaCosta welcomed her only son, Sankara Alafia on 23 September 2013 when she was still together with her former partner, Joshua Bee Alafia. Moreover, as per her social media, Alafia's full name is Sankara Mamadou Bee Alafia. However, she and Joshua parted ways as soon as she gave birth to their child.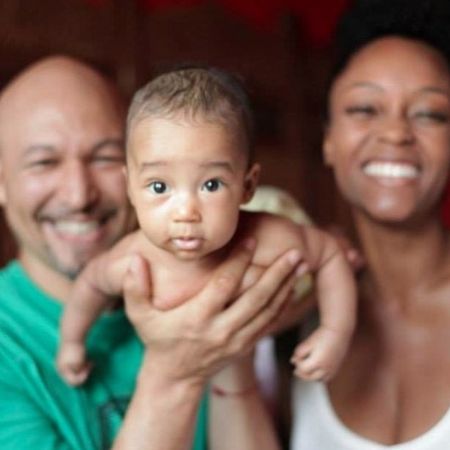 And now, as per reports, Alafia's mother, Yaya has his primary custody, and so he lives with his mother. However, he is also reported to visit Joshua every now and then and have their time going out for vacations.
Alafia's Mom And Dad Were Never Married
You'd be surprised to know that the couple who everyone believed to have separated after having a short marital life, was never married. According to sources, Yaya and Joshua got married on 23 June 2012 in an outdoor ceremony in Pennsylvania. However, the couple broke up after three years in 2015.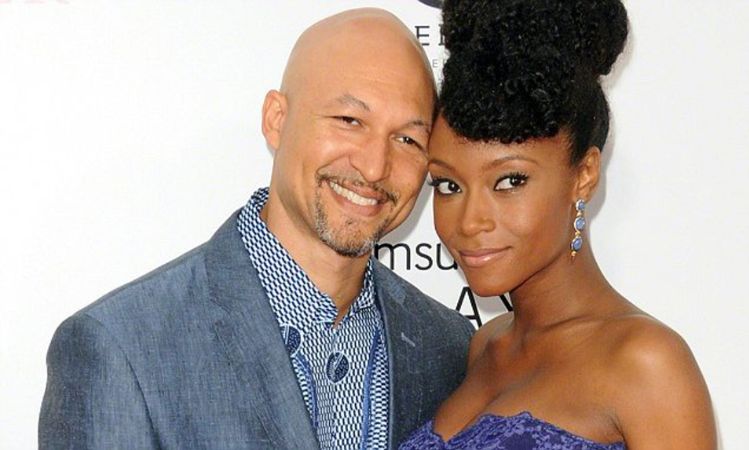 According to reports, the actress, Yaya filed for divorce from Joshua Bee in Manhattan Supreme Court. However, despite having all the news stations write and post about it, the actress only revealed that she was never married to the cinematographer until much later on in an interview with Madame Noire. She said:
"You know what's funny? Because I never talk about my personal life, it's hard to dispel rumors," she said when asked how she's handling the split. "And a lot of people say, 'Oh, just ignore them, they'll go away.' But no, I never got divorced because I was never married, first of all. But I did have a child with someone, which is more of a commitment than marriages these days anyway."
Moreover, she also reached out to Wikipedia and requested the site to change the information about her getting wed. However, despite resisting that the information the huge media collected was wrong, Wikipedia eventually ended up updating the information about Yaya and Joshua.
Why Did Yaya And Joshua Separate?
After Yaya and Joshua split, many were wondering about their sudden departure from each other. However, none of the personalities really talked about the reason for their split when it was recent. However, back at the end of 2018, Yaya accused Joshua of sexually abusing her in her sleep.
According to Yaya, she and Joshua were actually separated months before they actually separated their living space. She said that she and Joshua were still living in the same house even after their separation to co-parent their son, Alafia. However when they were living together as an excuse for the child, one night, Joshua snuck in and abused Yaya when she was asleep.
However, Yaya never opened up about this when it actually happened back in the time. As for her reason to keep quiet about this, she said that she believed no one would actually believe her.
Yaya Says Motherhood Was An Enlightening Experience: She Gives Much Attention To Alafia
According to Yaya in her interview with Madame Noire, she decided to separate from Joshua after the birth of her baby, Alafia which gave her an enlightening experience.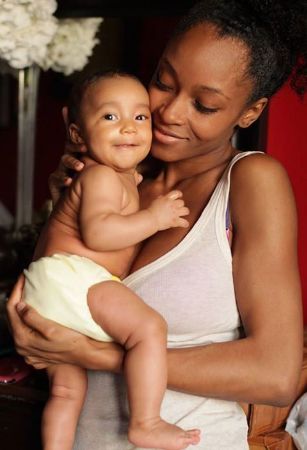 After Yaya got separated from her son, Alafia's father, she has given much more attention to the baby. In an interview with New York Family, Yaya claimed that she tries to spend as much time with Alafia as possible and leaves her work at work, and never brings them home. She said:
"I leave work at work and I just make sure that I'm fully present at home with my son. I wait until he's sleeping to study my scripts for the week and I really try to just put him first when I'm at home, and then when I'm at work, I'm also fully present and fully at work doing my job," she says.
Moreover, she is also doing her best as a mom to not let him pick up the bad habits of adults and be on phones and technology all day. And to do so, she said that she learned to not be on her phone as much as possible when she is at home.
Alafia Is A Keen Learner
According to Yaya's interview with New York Family, her son, Alafia is a very enthusiastic and creative kid who is keen to learn as much as possible. Though he is likely every other kid to want to learn everything possible, he also sticks to it relatively long.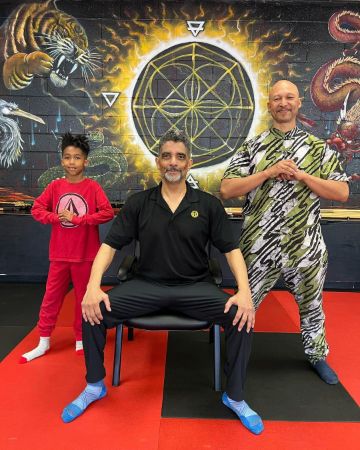 In the same interview, Yaya said that her son, Alafia was engrossed with wild animals, pets, Play-Doh, and Legos. Well, and like every other kid, he also liked to go to the park and try climbing. Moreover, Yaya also claimed that Alifa was also interested in martial arts. Moreover, she noted that his style was sort of like Tai Chi, which she also used to practice when he was still in the womb.
And so, Yaya tried her best to encourage her son's creative and enthusiastic side. She tries to make the best examples out of herself to guide her son, Alafia.
Net Worth
The net worth of Yaya DaCosta is estimated to be over $5 million. She is a model and an actress best known for her starring in the Lifetime television film Whitney playing Whitney Houston.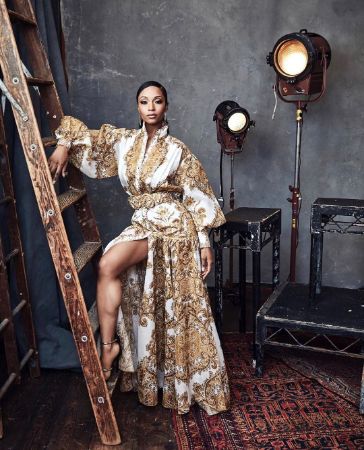 Alafia's mother, Yaya is also famous for her work in NBC's medical drama, Chicago Med as April Sexton. Apart from the med drama, she is also known for ABC's daytime drama series All My Children, and ABC's comedy-drama Ugly Betty.
Moreover, the father of the kid, Joshua Bee is a cinematographer and a film director who has worked on various famous projects like Cubamor (2001), The Seed (2010), and Se Safando (2012). And reportedly, he also has an estimated net worth of over $5 million. So with all this parent's fortune, Alafia is unlikely to have any difficulty living that lavish celebrity kid's life.
Follow Glamour Path to find more interesting articles on celebrity biographies, relationships, and riches.
-->