Sade Baderinwa is an American television presenter. She serves as a news anchor for ABC flagship station in New York, WABC-TV. Moreover, she is also the co-anchor of Eyewitness News alongside Bill Ritter on the weekdays at 5 p.m. and 11 p.m. newscasts.
Starting as a producer in a local station, Sade came to be an Emmy-winning news reporter. From the outside, Sade seems to have lived a perfect nonchalant life and career. However, life isn't always what it seems to be. And so, she struggled pretty hard to be here. And she is one of the news broadcasters to make a 6 figures salary.
So, shall we head to how far she has been faring?
Early Life And Education
Sade Baderinwa was born on April 14, 1969, in Baltimore, Maryland. She was born to a Nigerian father and a German mother as Folasade Olayinka Baderinwa. According to sources, her parents got divorced when she was just 7 and she was left in the custody of a family friend.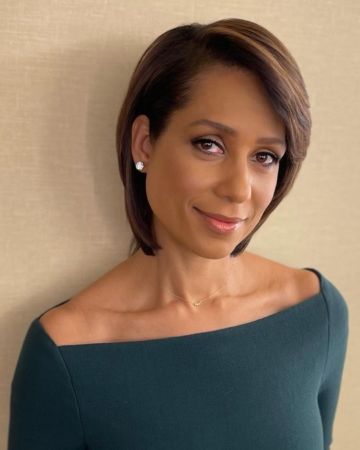 Then, she was adopted by Edie House, who is a WBAL-TV anchor. Not only that, but her parents also took great care of Sade. However, the year Sade turned 12, her biological mother came looking for her and took her to live with her family in Montgomery County. And since then, she is also in close contact with her adoptive family.
And regarding Sade's education, she went to the University of Maryland in College Park. She then graduated with a degree in agricultural business and resource economics from the university's College of Agriculture and Natural Resources.
Career Journey
In 2011, she became the co-anchor alongside Bill Ritter on the 11 p.m. newscast. And even now, she still serves in the position. And since then, she has also been a regular moderator at the United Nations' celebration of International Women's Day.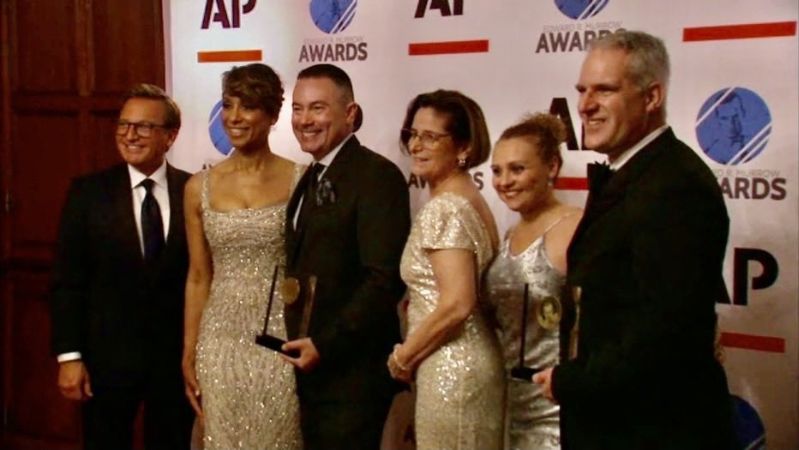 Sade started her career with WABC-TV as a reporter and anchor. She joined the station's newscast back in 2003. Eventually, she ended up joining Diana Williams of the 5 p.m. newscast as its co-anchor.
Just a year after she started her career, she got in a hit-and-run accident in July 2004. With the accident, Sade sustained quite a few heavy injuries on her arms and legs which required her to go through a number of surgeries and months of physical therapy. However, she returned on-air on December 13 of the same year along with continuing physical therapy.
Then, Sade also made her appearance on The View as the guest co-host of the show on October 27, 2006.
Sade Became A Victim Of Hit And Run Case While She Was Reporting: Flooded Streets Saved Her
Back on July 23, 2004, Sade Baderinwa fell victim to a hit-and-run accident. At the time of the incident, Sade was reporting for WABC-TV and was covering a flood in Hackensack, N.J.
According to Sade, she was standing in the street that was barricaded by police. However, a car came out of nowhere and struck her. As stated, she was thrown 10 ft into the air. And after she was hit, she fell unconscious for 20 minutes. According to her, she could survive the fall because the street was flooded and one of her cameramen held her head above the water.
"I survived because the flooded street broke the fall and one of the cameramen held my head above the water. They thought I was dead."
Though Sade survived, she suffered from a broken arm that required a titanium brace from the incident. Moreover, one of her knees had to be replaced and she also had to wear a brace on her leg. However, the driver who struck her was never caught.
"The toughest thing has been dealing with the pain and losing my independence. I couldn't shower, comb my hair or do anything for myself. I was stuck in a room."
Believer In Giving Back
After Sade was a victim of a hit-and-run accident, she became more aware of such cases and started to make her own efforts to deal with the arising problem. And then, she came to be a big believer in giving back to the community.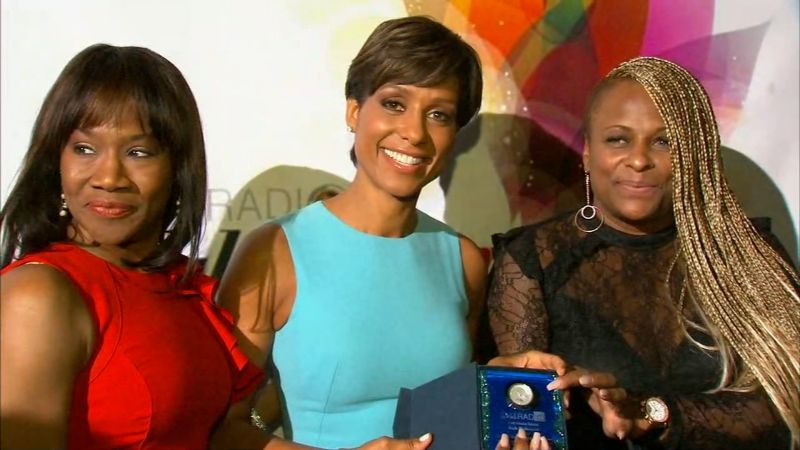 Sade started doing programs and projects to prevent the growth of more hit-and-run cases. She started working with community leaders, students, and numerous Tri-State area organizations. And for her efforts, she was presented with the NJ Governor's Representative Award for Traffic Safety.
Along with that, Sade created a program named "Get 'Reel" With You Dreams: The Inside Track." The program was a mentoring program that was available to high school students from New York, New Jersey, and Connecticut. It played a part to connect them to top companies in film and television like The Walt Disney, New York Women in Film and Television, Lincoln Center Institute, and WABC-TV and helped them make a step towards their dreams.
Relationship History: Rumored To Have Had An Affair With The Former Mayor Of Baltimore
As per the sources, Sade is currently single. However, she was previously rumored to be having an affair with Martin O'Malley, the former mayor of Baltimore and also the former governor of Maryland. The rumors flew back in 2004. However, the source of the rumor is not identified.
Moreover, at the time of the rumor, her alleged partner, Martin O'Malley was already married to Katie Curran for over a decade. His wife, Katie is a District Court judge. And on top of that, the couple also had four children.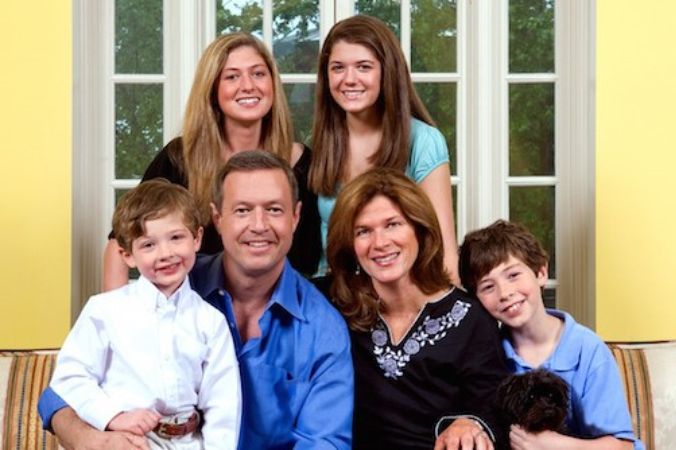 It is also rumored that Sade was pregnant with his child at the same time when she got into the hit-and-run accident the same year. And as per the rumors, the accident led her to have a miscarriage which is also believed to have been the cause of her depression at the time. And since then, she has had no history of being in a relationship.
However, both the Mayor and his wife strongly denied the rumor. And as we strongly state, these are all rumors regarding her. There has been no strong base for the rumor or a verified source.
Height & Weight
The news broadcaster, Sade Baderinwa is a beautiful woman. Though she stands at an average height of 5ft 6 inches (167 cm), she gives dominating aura. Moreover, she also has a well-built slim body. And she is reported to weigh around 58 kg.
Net Worth
The net worth of Sade is estimated to be somewhere between $1 million to $5 million. She is a journalist and news broadcaster who has been working with WABC-TV since 2003 and is also a regular moderator at the United Nations' celebration of International Women's Day. And reportedly, she makes around $300 thousand per year from the station.
Though Sade hasn't made a grand presence in the field with major reporting projects, she certainly has a presence that she shares with her audience. And so, all her fortune is thanks to her career in journalism and television.
Social Media Handles
On Instagram, Sade is active as @sadeabc with over 26.3k followers. Similarly, she is active on Twitter as @SadeABC with 33.9k followers.
Moreover, she is also active on Facebook and has created a bigger community in comparison to other social media platforms. Her official Facebook page has over 50k followers.
Follow Glamour Path to find out more interesting articles about celebrity biographies, relationships, and riches.
-->