Get To Know Sabrina Sakaë Mottola Sodi - Thalía's Daughter With Tommy Mottola
Published Fri Jan 24 2020 By DGM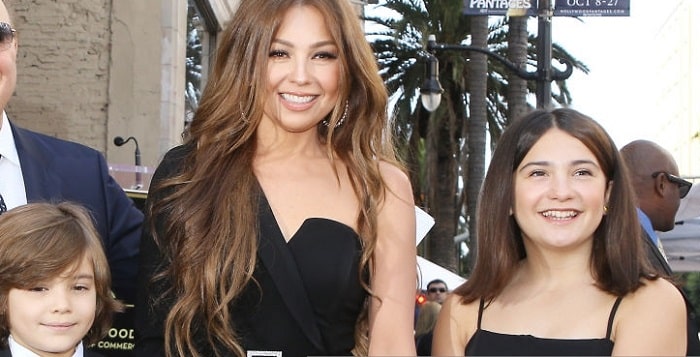 Sabrina Sakaë Mottola Sodi is a celebrity kid and the daughter of the famous Mexican singer, songwriter, actress, and producer, Ariadna Thalía Sodi Miranda Mottola aka Thalia and her husband, American music executive Tommy Mottola. She was born on the 15th of October, 2007, in the United States.
The name 'Sabrina' is a feminine name according to Latin origin and means 'from the river Severn'. Here are some facts about her:
How Much Are Her Parents's Worth?
Sabrina is living a lavish life as her parents are wealthy celebrities who are worth millions of dollars. Her father, Tommy, who has an immensely successful career in the field of music, holds a thrilling net worth of $400 million.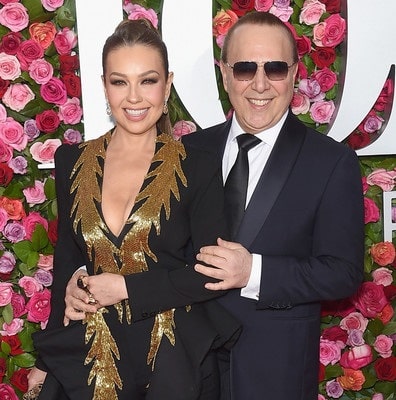 Thalia is arguably one of the top female singers of Mexico who has crossed a lot of milestones throughout her career. She currently holds a massive fortune of $60 million which she managed to mile up from the all the successful hits she has given.
Parents' Relationship
The renowned record mogul, Tommy has been married to the multi-talented Mexican singer for almost two decades. The two were introduced to each other by American-Cuban music producer Emilio Estefan, who is the record producer of Thalia at an evening when the 'Amor A La Mexicana' singer was in New York City. After getting along real quick, the two decided to date each other which led to their marriage in 2 December, 2000.
From over 19 years of marriage, the musician couple has been blessed with two wonderful children from their marriage. They have been living a very happily married life with kids sharing love and being loyal to their marriage.
Younger Brother - Matthew
Sodi has a younger brother named Matthew Alejandro Mottola Sodi from her parents. He was born on 25 June, 2011, in the United States and is four years younger than his sister. He has a very lovely bonding with his sister as they are often together in each and every kind of activity they do. Mathhew has become his sister's partner in crime and is also very protective of her at such a young age.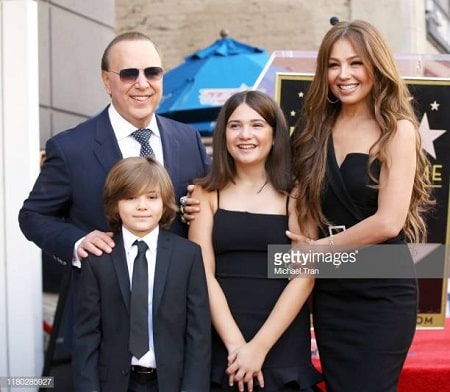 Older Half-Siblings
Sabrina Sakaë Mottola Sodi also happens to have two older half-siblings from her father's previous relationship with another woman. She has a brother named Michael Mottola and a sister named Sarah Mottola. Despite being half-siblings, she bonds up with her older siblings very nicely. They often come to visit her and Matthew at weekends at spend time together.
Uses Both of Her Parents' Surname
The firstborn of Thalia has used both of her parents' surname on her name i.e. Mottola from father and Sodi from her mother. It is quite innovative of her parents to put a such a long but adorable name of their daughter. Not only her, but her brother also has both of their parents' surnames attached to their names.
Untimely Death of Grandmother
Back in May 27, 2013, Yolanda Miranda Mange, the maternal grandmother of Sabrina passed away at 76 years old following a stroke. She was living a very healthy life in Mexico regardless some minor diseases. Thalia was left broken by the death of his mother as his mother also left her alone. Ernesto Sodi Pallares, the late grandfather of Sabrina, passed away when her mother was just five years old.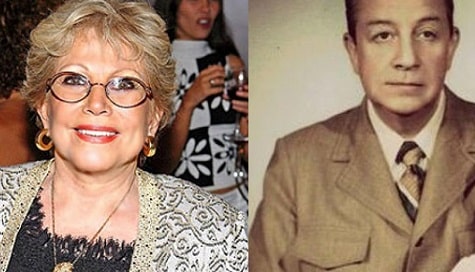 Follow Glamour Path for more of the daily and interesting updates about other celebrity babies.
-->