NFL's Drew Brees' Daughter Rylen Judith Brees With His Wife Brittany Brees
Published Tue Sep 10 2019 By Samana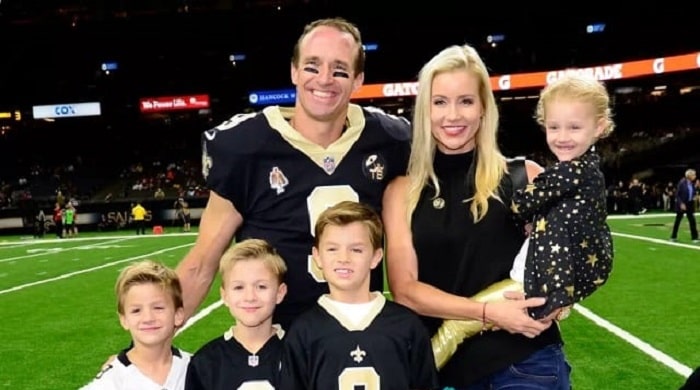 Rylen Judith Brees is the celebrity baby girl born to the famous NFL's player Drew Brees and Brittany Brees. Rylen was born on 26th August 2014.
The name "Rylen" is a variation of the name "Rylan" which means "Island Meadow".
The name "Judith" is a feminine form of the name 'Yehudit' derived from Hebrew and has the meaning "Woman of Judea".
Parents' Net Worth
Rylen Judith's mother, Brittany Brees has the net worth of $2 million. She managed to accumulate her riches by being a co-founder of an organisation named "Brees Dream Foundation". She is also a great philantropist who is always ready to help the people who are in need of any helps.
Rylen's father, Drew Brees has the massive net worth of $130 million. Drew did manage to snatch his riches from his successful profession as a football player. He is listed on the 7th position of the NFL's Highest Paid Players 2018" list.
Parents' Relationship
Rylen Judith Brees's parents, Drew and Brittany exchanged their vows of being together for life on 8 February 2003. Before they tied the knot, the two were actually college sweethearts having loved each other since they were in college. The two have been very supportive, loyal and loving towards each other.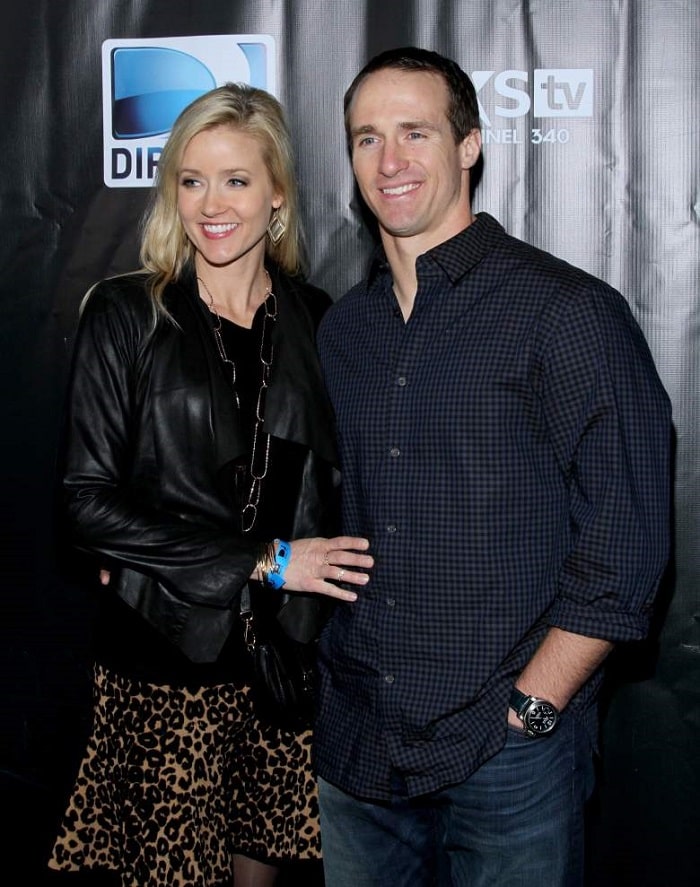 Rylen's daddy had fallen head over heels when he first met Britanny and was his love at first sight. He asked Britanny out and after agreeing to go out with him, she fell for him too.
Three Siblings - All Brothers
Rylen Judith is the youngest and the only sister among her three big brothers. Her three brothers are Callen Christian Brees, Bowen Christopher Brees, and Baylen Robert Brees.
Callen Christian was born on the year 2012, Bowen Christopher was born on the year 2010 and Baylen Robert was born on the year 2009.
Rylen is very much loved by her three brothers who will probably be her greatest bodyguard once she grows up and will definitely have guys swooning over her.
Special Birth Announcement
Rylen's famous papa took to his Twitter to announce to his fans and well wishers that his fourth child has made an entrance on this world. He shared that baby Rylen and her mommy Brittany is doing amazing, healthy and that she is a God's greatest gift to him and his wife.
Along with the tweet he added a sweet picture of Drew holding his precious fourth child on his arm with baby Rylen holding his finger with her little hands. Too precious.
Accompanies Her Family To Her Father's Game
The not so little Rylen Judith Brees actually tags along her mother and brothers on their father's game day. With her supporting her daddy fully, Drew is always happy and excited to be on the ground playing to make his family proud.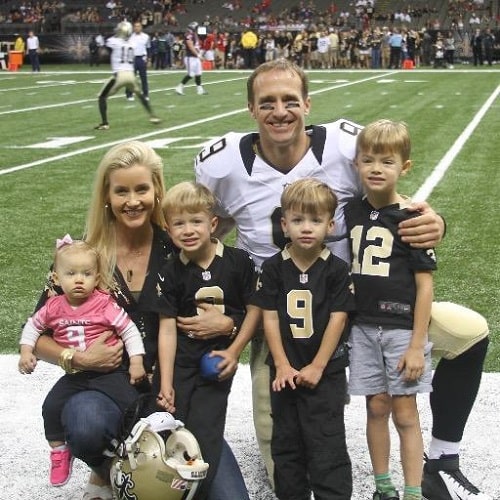 Glamour Path for More Celebrity Babies
-->