About Rue McClanahan – See the Pictures Of Her Youth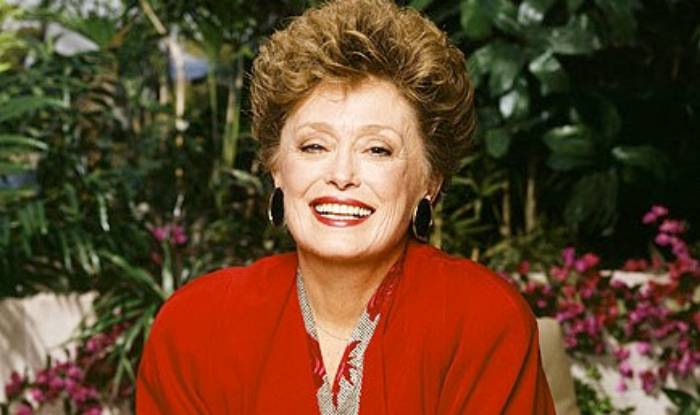 Eddi-Rue McClanahan, famous as Rue McClanahan was an American actress, and comedian. She is best remembered for her television appearances as Vivian Harmon on Maude from 1972 to 1978, Aunt Fran Crowley on Mama's Family from 1983 to 1984, and Blanche Devereaux on The Golden Girl from 1985 to 1992.
In 1987, she received the Emmy Award for Outstanding Lead Actress in the Comedy Series for her contributions to The Golden Girl. So, here are a few facts that talks about her contributions, her larger than life persona, and her fight against cancer, but let's first start off the topic with her net worth.
Rue McClanahan was worth $5 million
Rue McClanahan was one of the most successful actresses of the Modern Hollywood. Born in 1934, the actress was worth whopping $5 million in worth at the time of her death in 2010.
The net worth she held was her sole earning from her long and steady acting career as she was credited for 54 movies, 63 TV shows, and 5 prestigious awards to her name, which shows her contribution to the modern cinema world.
Though she is not around, she will live in all comedy lover's hearts through her movies and TV series that gave way to many up and coming female artists, over the years.
Earnings & Salary per episode
Bake in the 80s McClanahan was a hugely successful actress and a household name, hence she received around $150 thousand, from ABC network, back when she was at the peak of her career, for her show Golden Girl per episode.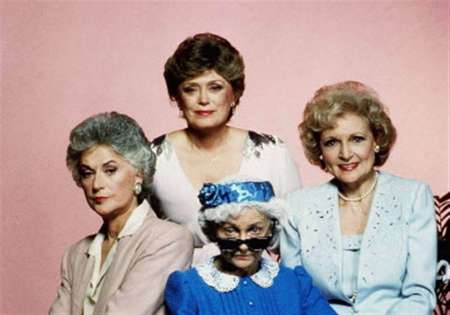 Though, the amount she received was a drop in the bucket compared to the show's success, we can definitely say that she helped most people she worked with, millionaires, including herself.
Encino, California house
As per a website called country living, her former house was placed on the market for sales, seven years after her death in the mod of 2017 for $5.5 million. Its a single-story, Colonial home at Woodvale Road in Encino, California, which features a stunning gardens, a waterfall creek, swimming pool, gazebo, outdoor kitchen, and a dog kennel and run, outdoors.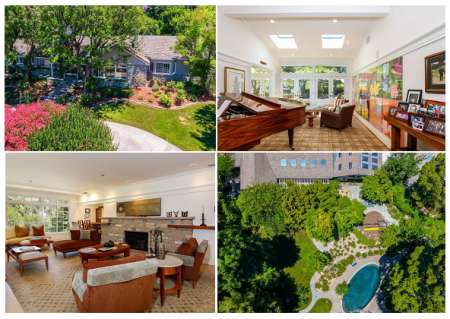 Whereas, the Playboy Mansion architect Arthur Kelly designed Crib includes 5 bedrooms and one huge master bedroom with firepir, along with Six full baths, music room, gym, theater, maid's quarters, a bar in the living room and more.
Best Known Works
Modern sitcoms would never have reached to the heights its now at, if it wasn't for McClanahan's contribution. As said earlier, she was on Persuade of Happyness to the famous Love Boat, but her main contribution to the acting industry remains Maude, Mama's Family, and The Golden Girl.
She has won an Emmy award in 1987 for Outstanding Lead Actress in a Comedy Series, for her contribution to The Golden Girl, likewise she has had two other Emmy nominations, and had three Golden Globe nominations for the same series.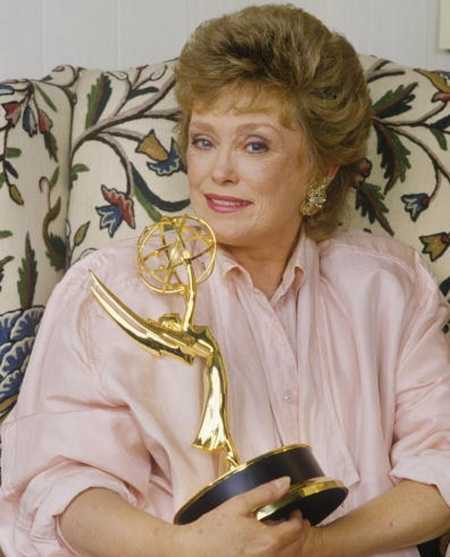 Likewise, she has also won an Obie Award for Best Actress in 1969, a 1986 Golden Apple Award for Female Star of the Year, 2003 TV Land Award for Quintessential Non-traditional Family, and 2008s TV Land Pop Culture Award as well.
Five failed marriages
Despite getting married for five times, she only has a single child to carry her legacy on. But yes, Rue McClanahan has had a colorful life. She was first married to a former NFL defensive player Tom Bish for a year in 1958 till 1959. Though their marriage was short lived, the pair gave birth to a son Mark, who happened to be her only child throughout her life.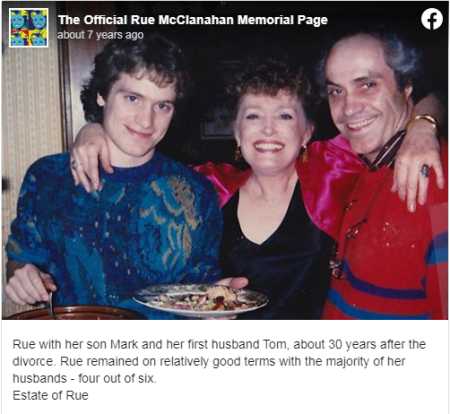 After her separation from Tom, she started dating Norman Hartweg and was shortly married to him in 1959 to divorce Hartweg in 1961.
She then remained in a dating relationship with actor Peter DeMaio for three years and married to Peter in 1964, but after seven long years, the pair parted ways, when McClanahan started getting super successful in 1971.
She then married someone off the show biz, a Kiwi businessman and philanthropist Gus Fisher in 1976 to later divorce him in three short years in 1979.
She was even married to Tom Keel from days of our lives in 1984; But her fifth wedding died in 1985, the year when CD's were introduced and four years prior to the disco demolition.
She finally, married actor Morrow Wilson in 1997, and the pair lived together for 13 years till her sad death in 2010.
Son Resembles her Good Looks
Some seven years ago, a photo in her social media memorial appeared, where she and her ex-husband were seen captured in a photograph along with their grown up son after 30 years, which received a huge response and many comment talked about her resemblance with her only child.
She was a Cancer Survivor
In 1997, she was diagnosed with a Brest cancer, but she successfully overcame the chronic disease. Later, she also suffered a minor stroke, which let to a bypass surgery. Then, in 2010, she suffered a brain hemorrhage and died in the process of treatment.
She Supported Obama
Yes! She had a liberal democratic political views but she despised a Democratic presidential candidate John Kerry, after he participated in a pheasant chase. She wrote an open letter in December 2003, telling Joe that he had lost her support and vote following the chase incident.
However, she totally adored Obama and supported the former president, hugely. In an interview with queerty.com, she said:
This is the damnedest election I've ever lived through, and Obama is the most amazing candidate I've ever bumped into. The man has unshakable integrity. He's the nearest thing to Lincoln we've seen.
Looks like she adored Obama so much so that she compared him with Sir Abraham Lincoln.
She Loved Animals
Her sole reason to absolutely hate president elect John Kerry, was because he participated in some kind of animal slaughter, which also shows that she loved animals. She lived the life of a vegetarian, donated for stray cat welfare and worked with different animal welfare organizations, up until her demise on 2010.
So, these were a few facts about the deceased actress of Golden Girl, Rue McClanahan; for more keep up with Glamourpath!

-->