Know Roxanne Tunis - Former Spouse of Clint Eastwood and Baby Mother
Published Sat Jan 18 2020 By DGM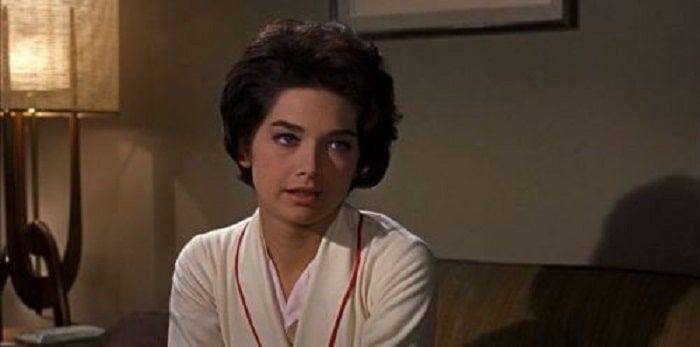 Roxanne Tunis is a famous American actress who is best known for appearing as a cashier in the 1986 film 'Blue City'. She is also renown as the mother of the popular actress, Kimber Lynn Eastwood.
Tunis was born on the 13th of April, 1930, in Scranton, Pennsylvania, of the United States. Here are some facts about her:
What's her Net Worth?
Roxanne has an estimated net worth of $2 million which she amassed from her career as an actress, stuntman, and dancer.
Ex-Partner: Clint Eastwood
Tunis is famously remembered for being in relationship with the 'Unforgiven' star, Clint Eastwood. The two stars started dating back in 1959 when Clint was starring and Roxanne was working as a stuntwoman in second season of 'Rawhide'. During their romantic affair, Eastwood sent Tunis to Europe several times so that she could study in order to pursue a teaching career in transcendental meditation field.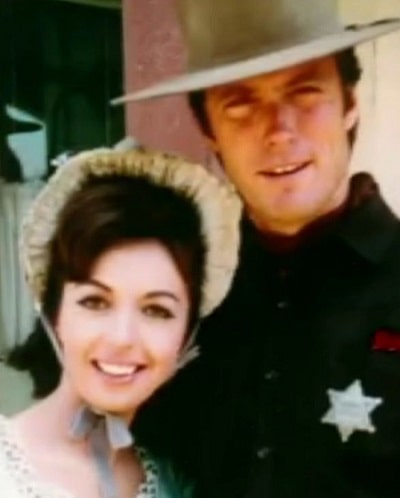 Clint and Roxanne even gave birth to their daughter Kimber from their relationship in 1964. They couldn't hold on to their relationship for so long and broke up in 1974 with their daughter living with Tunis. The birth of Kimber was kept hidden from the world until 1989.
Was Married Previously
Before Tunis dated Eastwood when they worked together in Rawhide, she had already been divorced. Yes, he was previously married to another man and already separated when she had affair with Clint. Though she didn't have any child with her former spouse, she was in marital relationship with him for a couple of years.
Daughter - Kimber Lynn Eastwood
Kimber Lynn Eastwood was born in June 17, 1964 from the lovely affair of Roxanne and Clint. Her identity as the daughter of Eastwood and his girlfriend was kept secret from the world until 1989 when an American newspaper National Enquirer revealed the truth in front of the world.
Just like her father, Kimber has also established a name for herself in the acting industry. She has appeared in numerous movies for which she is still known today. Talking about her marital status, she has been in three marriages altogether and she is currently married to Shawn Midkiff.
Granddaughter
Roxanne has a granddaughter named Clinton Eastwood Gaddie from her only daughter. She was born on the 21st of February, 1984, from Kimber's previous marriage with gardener Anthony Gaddie. She is also a married woman and has also been blessed with two kids from her marriage. She has a daughter named Clinton IV who was born in 2011 and a son named Penelope McCartney born in 2018. Hence, Tunis is a mother, grandmother, and also a great-grandmother.
Never Got Credited As Stunt-woman
We already know that Roxanne worked as a stunt-woman in the series of Rawhide. What shocks us is the fact that she never got credited for her work in the show. Though her face didn't appear in the series, she was the one risking her life for the sake of the TV show. But the directors of the series never gave her the credit for the risk that she took for the show. And Tunis is also a simple woman who was satisfied with everything. She didn't take it by heart that she wasn't credited as the stunt-double.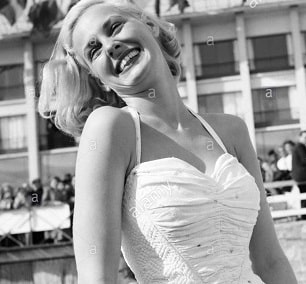 Rumored to Have Received Millions From Baby Daddy
It is rumored that Kimber's mother received millions of dollars from her baby daddy Clint throughout the years. It is because that she was always quiet to the world about their relationship and their daughter. She never revealed to the world that she shared a child with the actor and was leading a normal after her breakup with Eastwood. So, it is widely said that her ex-partner gave her millions of dollars for keeping her mouth shut and not revealing the truth in front of the world.
Living a Low Key Life
As we have already known that Roxanne loves to lead a very normal and private life, she has maintained quite a distance from the world of social media. She isn't present on Instagram and Twitter where most of the current generation's people hang around a lot. Plus, she also doesn't make any public appearance as she has been living a secretive life ever since her break up with Eastwood.
Visit Glamour Path for more latest and exciting information about other celebrities.
-->