Roseanne Barr's Wealth: The Journey Behind Her Net Worth
Published Wed Sep 27 2023 By prazu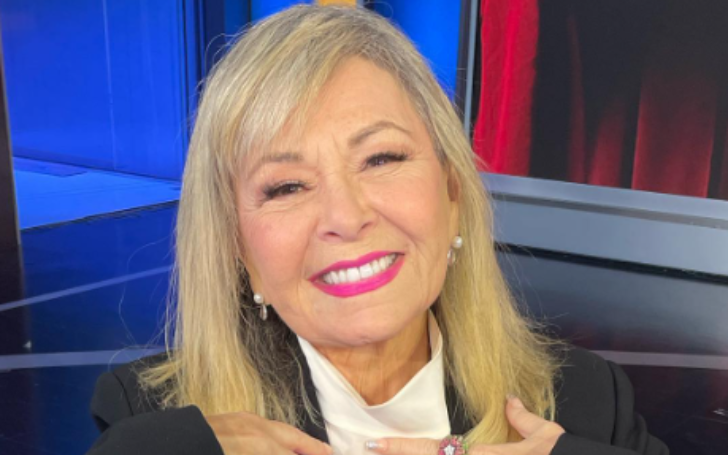 Roseanne Barr is a multi-talented American entertainer, renowned for her roles as an actress, comedian, writer, and producer. The 70-year-old actress' journey in the entertainment industry commenced with stand-up comedy, eventually leading to her meteoric rise in the world of television, through her iconic portrayal in "Roseanne."
How Rich is Roseanne Barr?
Roseanne Barr's net worth is currently estimated at a substantial $80 million. Barr's career initially kicked off with stand-up comedy, paving the way for her iconic portrayal in the beloved television series "Roseanne."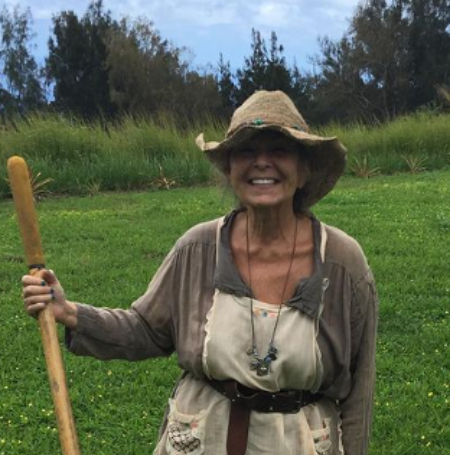 It was within the context of this show that Barr garnered critical acclaim and received both an Emmy and a Golden Globe Award for her exceptional portrayal of the lead character.
Roseanne Barr Lavish Lifestyle
When Roseanne Barr and Tom Arnold were married, they started building a really big house with 28,000 square feet in southeast Iowa in 1993. But when they got divorced in 1994, they stopped building it, and it just sat there, falling apart for many years.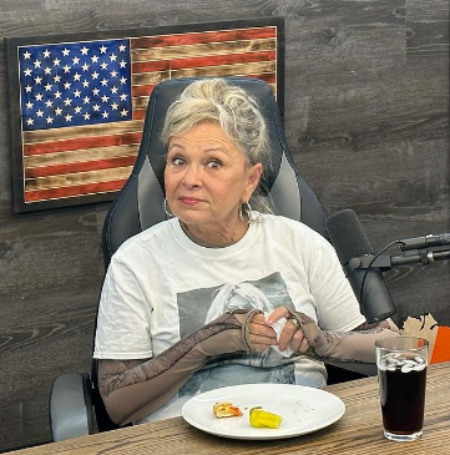 In 2018, when they brought back the "Roseanne" TV show, they told everyone that Roseanne Barr and Tom Arnold gave away the 1,338-acre land and half-finished mansion to the Indian Hills Community College Foundation. Then, the college foundation sold it to someone else called MJW Hawkeye LLC. The person who owns it now said it was too expensive to break down the half-built mansion.
In the year 2000, Barr paid $6.5 million for a really big house with 10,000 square feet in Rolling Hills, California. But in October 2003, she sold this house for $8.2 million.
In 2003, Roseanne spent $1.17 million on a house in El Segundo, California. Then, in September 2020, she put this house up for sale at a price of $3.5 million. In 2005, she got another house right across the street. She also spent $1.5 million on a house in a nearby place called Playa Del Rey in the same year. Two years later, Barr bought another house in Playa Del Rey for about $2 million.
In 2007, Barr bought a ranch-style house with 2,212 square feet and a big property of 46 acres on the Big Island in Hawaii. She didn't even see it before buying it. It's called Hidden Hamakua Farm, and it's in a place called Honokaa/Hamakua. Roseanne moved there from Los Angeles in 2010 and her new place has 2,000 macadamia nut trees, a garden where they grow organic stuff, and even a beehive.
Roseanne Barr Career Highlights
Roseanne Barr began her career by making people laugh with her stand-up comedy. In 1985, she appeared on a famous show called "The Tonight Show." The next year, she did her funny routine in a show hosted by comedian Rodney Dangerfield.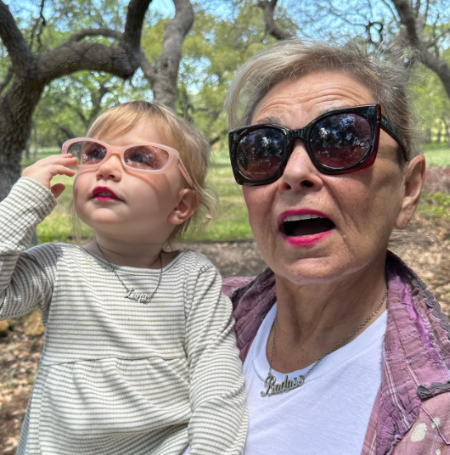 That same year, Barr showed her comedic skills on "Late Night with David Letterman." In 1987, Roseanne got her own special show called "The Roseanne Barr Show," which was on HBO. She even won an award called the American Comedy Award for it.
Because Roseanne was so good at making people laugh, she got her very own TV series on ABC. This show first aired in 1988 and ran until 1997. It became really popular, and in 2018, they brought it back for another run. For her amazing work on this show, Barr won a Golden Globe Award and an Emmy Award for Best Actress.
In addition to her TV success, from 1998 to 2000, Barr hosted a talk show called "The Roseanne Show." In 2011, she had another show called "Roseanne's Nuts." She also acted in several movies over the years. One interesting thing is that she starred in a documentary film in 2016 called "Roseanne For President!"
In April 2017, there was exciting news that Roseanne and most of the original cast of "Roseanne" were coming back for a special revival of the show. ABC decided to air it, and it premiered in late March 2018 with lots of people watching.
Three days later, ABC said they would make more episodes for another season. But in late May, the show was canceled by ABC because of a tweet from Barr that many people found offensive.
Roseanne Barr Controversies
Roseanne Barr has often found herself in the middle of big controversies. Let's talk about some of the times when she made a lot of people upset.
The National Anthem Controversy
In 1990, Roseanne Barr sang the National Anthem at a baseball game, and it was a big problem. People booed her, and even the President, George H.W. Bush, said it was "disgraceful." Later, she said she was trying to be funny.
Incest Allegations
In 1991, Roseanne Barr shocked everyone by saying she was sexually abused as a child. But in 2011, she told Oprah Winfrey it was a big mistake and not true. She blamed it on being in a bad relationship and taking medicine for her feelings.
Heeb Magazine Photoshoot
In 2009, Roseanne Barr posed for a magazine dressed like Adolf Hitler, pulling burnt cookies shaped like people from an oven. It upset a lot of people. She tried to explain it later, saying she didn't mean to make fun of Jewish people or the Holocaust.
Tweet About Trayvon Martin
In 2012, after the Trayvon Martin case, Roseanne Barr retweeted the address of George Zimmerman's parents. They sued her in 2014, saying they had to hide because of her actions. But the court said their case was not good, so it was thrown out in 2015.
Tweet About Valerie Jarrett
The most recent controversy got Roseanne Barr's show "Roseanne" canceled. She posted a tweet that said something hurtful about Valerie Jarrett, a former Obama administration official. A lot of people got mad, and Barr had to say sorry. She called it a bad joke and apologized to everyone.
Stay tuned in Glamour Path for more celebrity articles.
-->