Ron Isley's Net Worth Update: A Look into the Finances of an R&B Legend
Published Wed Oct 04 2023 By prazu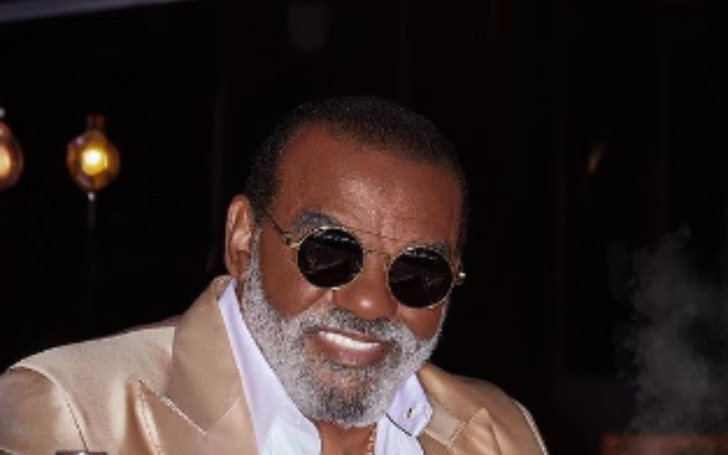 Ronald Isley is a famous American singer, songwriter, and record producer. The 82-year-old singer is known for being the lead singer and one of the original members of The Isley Brothers, a well-known family music group.
How Wealthy is Ronald Isley?
Ronald Isley is estimated to have a net worth of around $2 million. His singing journey began when he was very young, singing in church.
At just three years old, Isley even won a $25 war bond for his performance in a spiritual contest at the Union Baptist Church. As he grew up, he performed at various venues, including The Regal Theatre in Chicago, where he shared the stage with Dinah Washington and other famous artists.
Ronald Isley Controversies
Ron Isley, the lead singer and one of the founding members of the Isley Brothers, has had a long and successful music career. But he has also been involved in some problems over the years. Let's take a look at a few of the most significant issues linked to Isley.
Disagreement with Brother Rudolph Over Trademark
In March 2023, Ronald Isley's brother Rudolph, who used to be in the band, filed a lawsuit against Isley on in an Illinois court. Rudolph claimed that Ron secretly got exclusive rights to the "Isley Brothers" trademark, which they used to share. Rudolph wanted a jury trial to try and get back what he believed was his rightful 50% ownership of the Isley Brothers' name.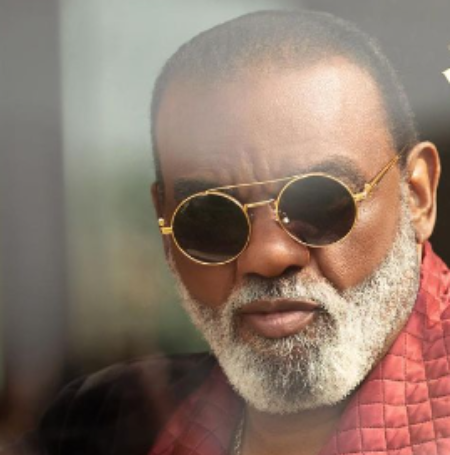 Ronald's side argued that Rudolph shouldn't have a share of the band name anymore because he hadn't recorded with the band since 1986 and hadn't performed with them since O'Kelly Isley's death. Ronald called this trademark issue a "family matter" that would be sorted out in court.
Unpaid Royalties
In 2017, Ron Isley was sued by a music company called Bluewater Music Services Corporation. They said Isley hadn't paid royalties for songs he had written and recorded over the years. Eventually, they settled the lawsuit out of court.
Tax Trouble
In 2006, Ron Isley was sentenced to 37 months in prison for not paying his taxes. He was accused of not paying taxes on more than $3 million he earned between 1997 and 2002. He also had to pay $3.1 million in back taxes and fines.
Ronald Isley Career Highlights
Ronald Isley has had a remarkable and enduring career in the music industry. Born on May 21, 1941, in Cincinnati, Ohio, he is best known as the lead singer and one of the founding members of the legendary music group, The Isley Brothers.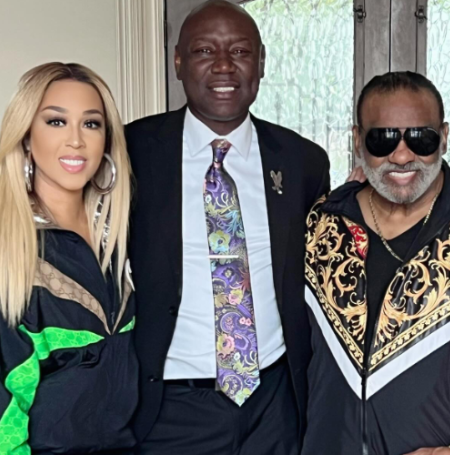 Isley's musical journey began at a very young age. He started singing in church and demonstrated exceptional talent even as a child. At just three years old, Ronald won a $25 war bond for his singing performance at a spiritual contest at the Union Baptist Church. As he grew older, his passion for music continued to develop.
In his teenage years, Ronald, along with his brothers, began performing in church tours. They honed their harmonious voices and developed a unique sound that blended gospel, R&B, and rock influences. This eclectic style would become a hallmark of The Isley Brothers' music.
The Isley Brothers found success in the late 1950s and early 1960s with hits like "Shout" and "Twist and Shout." Their energetic and soulful performances made them a favorite in the music scene, and Isley's distinctive voice played a pivotal role in their popularity.
As the years went on, The Isley Brothers continued to evolve their sound. They dabbled in various genres, including funk and disco, staying relevant throughout the decades. Ronald's smooth and emotive vocals remained a constant and iconic feature of their music.
One of the highlights of Ronald's career was his collaboration with other prominent artists. He worked with Jimi Hendrix, singing background vocals on Hendrix's iconic song "Purple Haze." Additionally, his duets with artists like Angela Winbush and R. Kelly produced chart-topping hits.
However, Isley's career wasn't without its share of controversies and legal challenges. These included trademark disputes with his brother Rudolph, unpaid royalties, and a notable case of tax evasion in 2006, for which he served a prison sentence.
Despite the challenges, Ronald's talent and dedication to music have left an indelible mark on the industry. His unique voice and the enduring legacy of The Isley Brothers continue to influence and inspire generations of musicians.
Stay tuned in Glamour Path for more celebrity articles.
-->