Facts on Roman Abramovich's Net Worth – List of Things He Owned
Published Sat Aug 10 2019 By DGM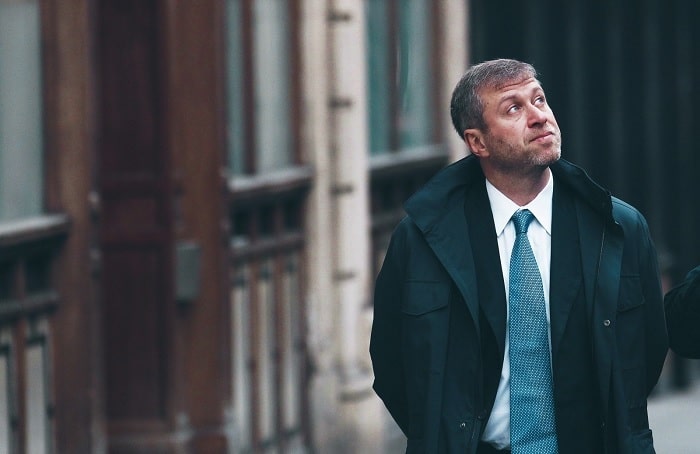 The Israeli-Russian business tycoon Roman Abramovich holds a whopping net worth of $15.1 billion. He amasses such an impressive number from the profits that he earns from all his business.
Roman earns the majority of his fortune from his premiere football club Chelsea F.C. and oil business. Here are 10 lavish and expensive things he owns and has owned:
The Massive Yacht - Eclipse
The German built yacht 'Eclipse' was bought by the ex-husband of Irina Malandina in 9th of December, 2010. The super massive ship cost him a huge amount of around $400 million and is currently expected to be worth $643 million.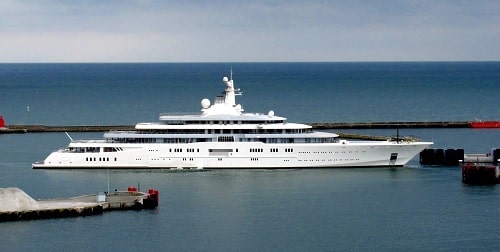 The ship is the home to two swimming pools, two helicopter landing-pads, different on-board tenders, and a huge cinema. Also, it is equipped with bullet proof windows and armour plating that surrounds the bridge.
The Yatch has a submarine that can be launched at a depth of 160 feet. Wow, isn't that amazing? The yacht is something that every one of us would like to ride, isn't it?
Pelorus Yacht of Roman Abramovich
Pelorus is another Yacht in the collection of the billionaire ex-husband of Dasha Zhukova ship collection. He brought it in 2003 from Sheikh Abdul Mohsen Abdulmalik Al-Sheikh at a crazy 9 figure deal.
Roman gave the ship to Irina as part of their divorce settlement in 2009 afterwards which she was approached by David Geffen's broker. She then sold the ship to Geffen at a price of $300 million. Hence, the current owner of the lavish yacht is David and it is believed to be worth $386 million today.
Chelsea F.C.
The 52 years old billionaire Roman Abramovich is mostly known as the owner of Chelsea F.C. which he bought in 2003 for large amount of $223 million. Since then he has spent over £900 million on the team which has been successful in winning 13 consecutive trophies and has a revenue of $597 million.
This club is where Roman gets majority of his earning from.
Car Collection Worth $16 million
The Russian billionaire rides some of the finest rides that his money can buy. He has a lavish car collection worth $16 million which include Bugatti, Lamborghini, Ferrari, and Porsche.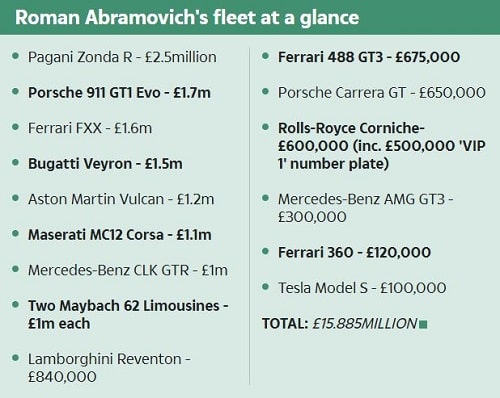 Private Jet 'Bandit'
The father of Anna Abramovich is the owner of a private Boeing 767-33A/ER which is also called Bandit. He bought it from Boeing and made his own adjustments and fittings according to his needs and desires.
The aircraft homes a 30-seat dining room, luxury bedrooms with attached showers, a spacious living room along with a boardroom. The aircraft also air missile avoidance system as found in the Air Force One. It is worth $300 million.
Lavish Mansions
Chelsea's owner has some of the luxurious and expensive mansions in the world that we can barely think of buying. He has a Chelsea waterfall located in UK which is worth $30 million and a lavish mansion in Kensington Palace Gardens which he bought for a great deal of $125 million.
Few months back, news came that he was planning to buy the most expensive mansion in Israel at a price of $500 million. He surely must have bought the property because it is just a small hit for his vast bank account.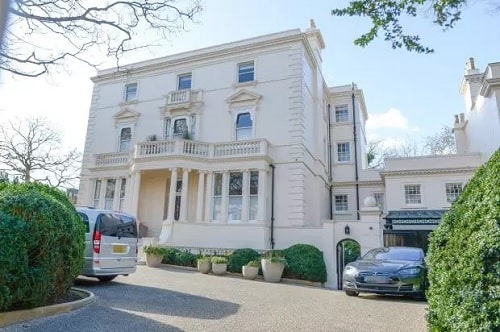 Sibneft / Gazprom Neft
Sibneft which is the third largest oil production company in Russia was previously owned by Roman. He hold the company for a very long time and made the most of his fortune from it until in September 2005 when he sold the 75.7% shares to Gazprom for $13.1 billion, a gas industry company. And in 2006, the company was re-named to Gazprom Neft.
Millhouse Capital
Dasha's ex-spouse is also the owner of the Millhouse Capital, a British company founded by him in 2001 to manage assets owned by him and his partners.
Evraz
Evraz, a United Kingdom based mining company that produces steel mainly is also owned by Roman with the share of 30.5%. The company has been fairly successful since its establishment in 1992 and has been able to make billions from integrated steel making and mining projects which eventually increased the net worth of Abramovich.
Norilsk Nickel
Last but not the least, the oil magnate is also the owner of the Russian nickel and palladium smelting and mining company established in June 1993. Roman Abramovich owns the company along with his partner, Vladimir Potanin, a Russian entrepreneur.
Visit Glamour Path for more celebrity net worth.
-->