Rodricous Gates – Late Murdered Son of LAHHATL Star Shooter Gates
Published Mon Aug 19 2019 By DGM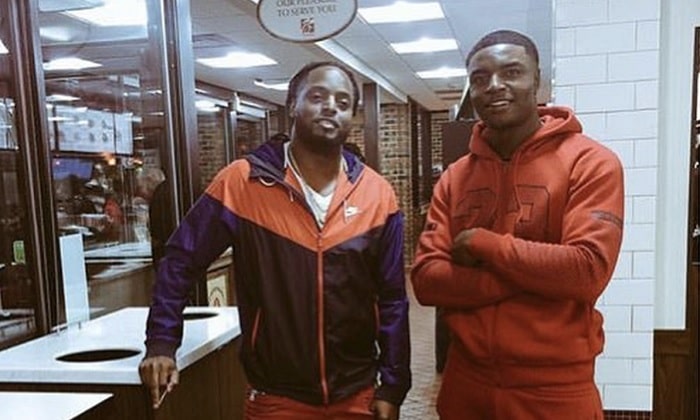 Rodricous Gates Jr. was the eldest son of the 'Love & Hip Hop: Atlanta (LHHATL)' star Shooter Gates with his previous relationship with Erica Gillis. Besides Rod, Shooter has three children from his other relationships.
The late Rodricous was born on December 4 1996 and passed away back on August 6 2017 leaving all of his family members heartbroken and devastated. Here are some facts about him:
Cause of Rodricous Gates Death
Rod Jr. died after getting fatally shot in a shooting at the Hampton Downs apartments, 6500 block of Mount Zion Boulevard in Atlanta, Georgia of the United States.
Clayton County police Sgt. Ashanti Marbury stated that Shooter's son who was known as 'High Demand' died in a shooting when he was asked about the incident. While many say that Jr. died in a shooting, some believe that he died in a car accident which isn't true at all.
Parents Relationship
Rodricous Gates' parents do not live together currently and it's been long since they parted their separate ways. His father, Shooter has a long history of dating several women.
Shooter Gates was having an affair with Mariah Lee while he was married to Sierra Gates and even had kids with her. However, his mother, Erica wasn't such type of women, she married to Phillip Gillis after divorcing Gates and has been in a married life with him since then.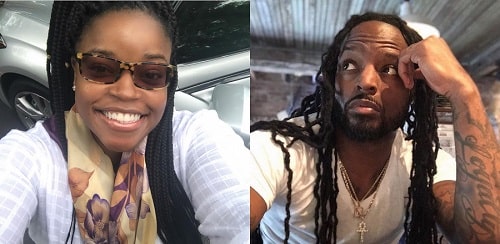 Siblings & Half-Siblings
Erica's son had a younger brother, Malik from his parents and two younger half-siblings; sister Paris Gates and brother Mason Gates from his father and his ex-wife, Sierra. Malik and Mason are often seen on their father's Instagram pictures sharing a loving moment together whereas Paris isn't spotted much.
Former High School Football Star
Rodricous was a 20 years old young footballer who used to play football for his high school. He was absolutely brilliant in the sport and everybody appreciated his skill of playing. He even helped his high school win a lot of trophies and tournaments. Overall, he was one of the best players that his high school team had. It is very sad to know that such a great player lost his life without any rivalry at all.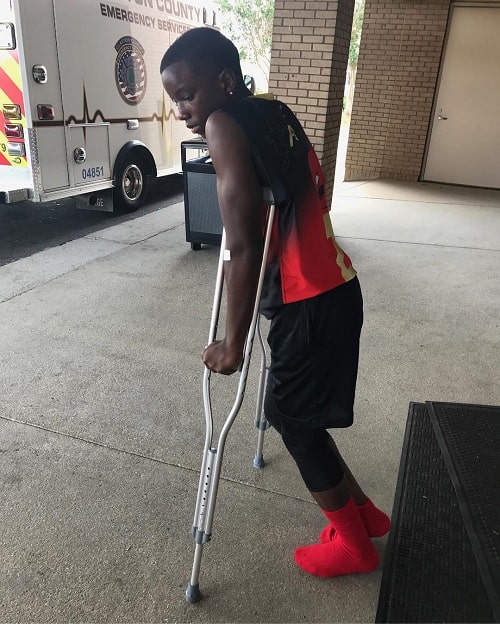 Had an Instagram Account
Rod used to have an Instagram account when he was alive where he used to keep his friends and fans updated about his daily life and doings. His account was by the name @rodhighdemand where he had 7,857 followers along with 260 posts. He had posted a lot of pictures with his mamma on the platform.
Murderer of Rodricous Jr. Hasn't Been Found Yet
It has been already over two years of the passing away of Shooter's son Rodricous Gates but there haven't any clue regarding his murderer. Both of his parents have been wandering to different police stations and high courts to trace down the killer of their beloved child. They have been travelling here and there seeking justice for their son who was murdered without any personal rivalry with anyone.
Rodricous' parents commemorated his 2nd death anniversary on passed 7th and have been hurt very much because their son's murderer is still roaming around the city freely. May the true person responsible behind the murder of their child be found soon!
Follow Glamour Path for more facts of celebrities' babies.
-->