Rocking the Charts and the Bank: Gwen Stefani's Scorching Net Worth Exposed!
Published Fri Jul 28 2023 By prazu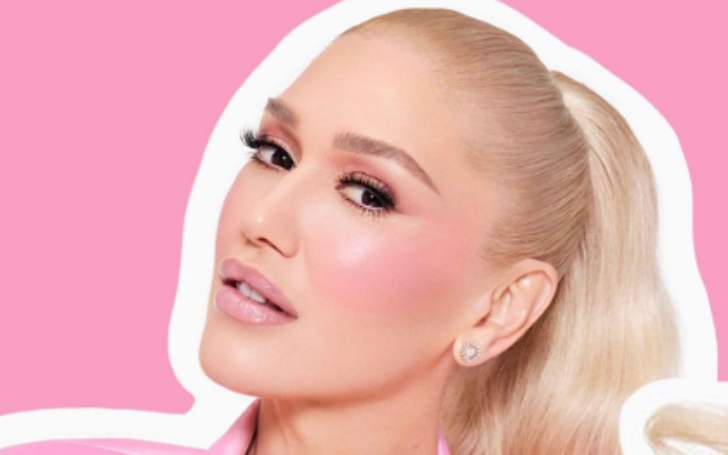 Gwen Stefani, the American musician, is not only a co-founder but also the lead singer and primary songwriter of the band No Doubt. Some of their famous songs include "Just a Girl," "Spiderwebs," and "Don't Speak" from their album Tragic Kingdom, which gained massive popularity in 1995.
Gwen Stefani's Early Life
Gwen Stefani was born on October 3, 1969, in Fullerton, California, and grew up in nearby Anaheim, California. Stefani's father, Dennis Stefani, is of Italian-American descent and worked in marketing for Yamaha. Her mother, Patti, is of Irish-American heritage and used to be an accountant before becoming a homemaker.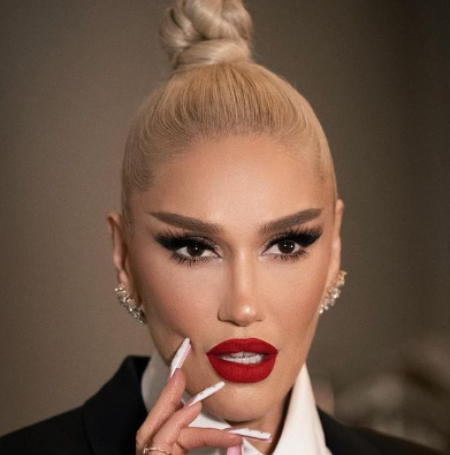 Stefani's parents were fond of folk music. She has two younger siblings, Jill and Todd, and an older brother named Eric, who used to play the keyboard for No Doubt but later pursued a career in animation on The Simpsons.
Moving on to her education, Gwen attended Loara High School and graduated in 1987. After high school, she briefly attended Fullerton College and California State University, Fullerton, but in the same year, 1987, she decided to drop out and chase her dreams of making it big in the music industry.
Gwen Stefani's Impressive net worth.
Gwen Stefani is not only a pop singer but also a fashion designer. Her net worth is an impressive $160 million. Stefani first gained fame as the lead singer of No Doubt during the 1990s. But she didn't stop there; she embarked on a highly successful solo career afterward.
Interestingly, Stefani had a passion for musical theater as a child and a young adult. Initially, she performed show tunes, which are songs from Broadway musicals, instead of the rock or ska music that No Doubt was known for.
Gwen Stefani Lavish Lifestyle
Gwen Stefani and her ex-husband Gavin Rossdale purchased a large mansion in Beverly Hills for $13.25 million from a property and nightclub tycoon named Sam Nazarian. Before them, Jennifer Lopez had bought the same house in 2000 for $4 million, and then Nazarian bought it from her in 2004 for $11 million.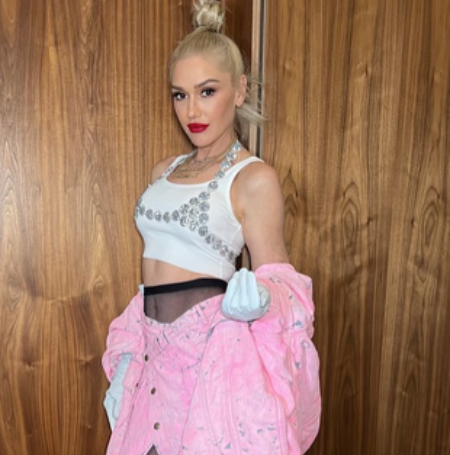 After Stefani and Gavin's divorce in 2016, Stefani kept ownership of the mansion. However, she decided to sell it, and after some time, she found a buyer in 2019, comedian Sebastian Maniscalco, who purchased it for $21.65 million.
Besides the Beverly Hills mansion, Gwen and Shelton also own and live in a $13 million home in Encino.
"The Aviator" Star Gwen Stefani Promising Career
Gwen Stefani's music career began when her older brother, Eric, asked her to be the lead vocalist for their ska band called No Doubt in 1986. They signed with a record label called Interscope Records in 1991 and released their first studio album in 1992. Even though grunge music was popular at the time, their third album "Tragic Kingdom" in 1995 became a huge success, especially the song "Don't Speak."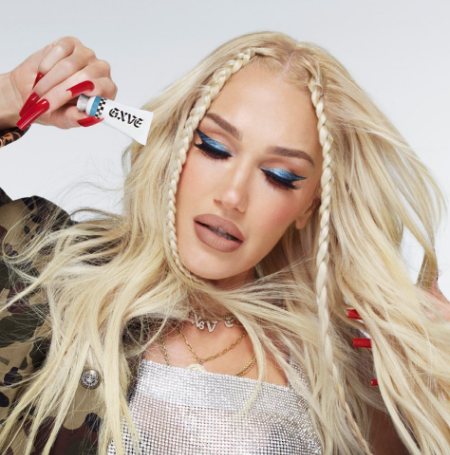 Besides being part of No Doubt, Stefani also collaborated with other artists on songs like "You're the Boss" with the Brian Setzer Orchestra, "South Side" with Moby, and "Let Me Blow Ya Mind" with Eve, which won a Grammy award in 2002.
In 2004, Gwen released her first solo album called "Love. Angel. Music. Baby." Her second solo album, "The Sweet Escape," came out in 2006 with successful songs like the title track and "Wind It Up." While Gwen was busy promoting this album with her Sweet Escape Tour, No Doubt started working on a new album without her. They released "Push and Shove" in 2012.
In 2016, Stefani released her third solo album, "This Is What the Truth Feels Like," which debuted at No. 1 on the Billboard 200 chart. Since then, she released a Christmas album called "You Make It Feel Like Christmas" in 2017 and had her first concert residency in Las Vegas in 2018.
Recently, in 2021 and 2022, Gwen released new singles like "Let Me Reintroduce Myself" and "Slow Clap," and she also appeared as a featured artist on Sean Paul's song "Light My Fire."
Apart from her music career, Stefani has ventured into the world of film and television. She made her film debut in "The Aviator" in 2004 and provided the voice for DJ Suki in the animated film "Trolls" in 2016. She has also appeared on TV shows like "King of the Hill" and "Gossip Girl."
Gwen has been involved in various televised music competitions, serving as a mentor on "American Idol" and "The X-Factor." She has also been a coach on "The Voice" for several seasons.
In addition to her achievements in music and acting, Stefani has a passion for fashion. She launched her own clothing line called "L.A.M.B." in 2004, which expanded to include the "Harajuku Lovers" line in 2005. Stefani has also released perfumes, eyewear, and dolls, and even had a cosmetic collection with Urban Decay. In 2022, she launched her makeup brand called GXVE Beauty.
Who is Gwen Stefani Married to?
Gwen Stefani got married to Gavin Rossdale, who is the guitarist and lead singer of the rock band Bush, in 2002. They had two children named Kingston James McGregor Rossdale and Zuma Nesta Rock Rossdale
However, after being married for 13 years, Stefani announced in 2015 that she had filed for divorce from Rossdale. After the divorce, she started dating Blake Shelton, her fellow judge on the show "The Voice." Eventually, Gwen and Shelton got married in July 2021 at Blake's ranch in Oklahoma.
Stay tuned in Glamour Path for more celebrity articles.
-->