Robin Thicke's Two Daughters - Lola Alain Thicke & Mia Love Thicke
Published Tue Oct 01 2019 By Samana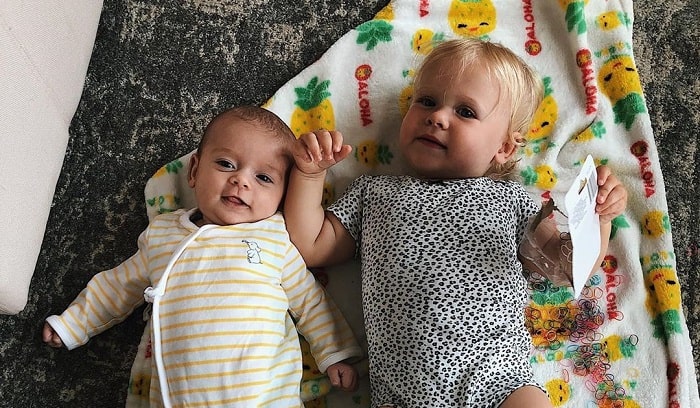 Lola Alain Thicke and Mia Love Thicke are the celebrity baby girl of the popular singer Robin Thicke and April Love Geary. Mia is the couple's first child who was born on 22nd February 2018 and Lola is the younger one who came on this world on 26th February 2019.
The name "Lola" means "Sorrows". Lola's middle name "Alain" was given to her as the tribute to her late grandfather.
The name "Mia" is of a Spanish origin and in the language means "Mine".
Parents Net Worth
Mia and Lola's mother, April Love Geary has the net worth of $1 million. She accumulated her worth through her career as a model. She came up and got famous because of her relationship with her fiance and baby daddy, Robin Thicke.
Lola and Mia's father, Robin Thicke, has the net worth of $15 million. He managed to accumulate his riches through his career as a singer and a songwriter. Robin has collaborated with many big and hit stars like, Pharrell Williams, Usher, Jennifer Hudson, Flo Rida, T.I, Nicki Minaj and many more.
Parents Relationship
After Robin Thicke separated with his wife of 10 years, only after a few months, he started going out with April. They made their debut as a couple at the red carpet of the Cannes Films Festival. They also made everyone question if Robin and Paula got divorced because of April because he was too quick to move on.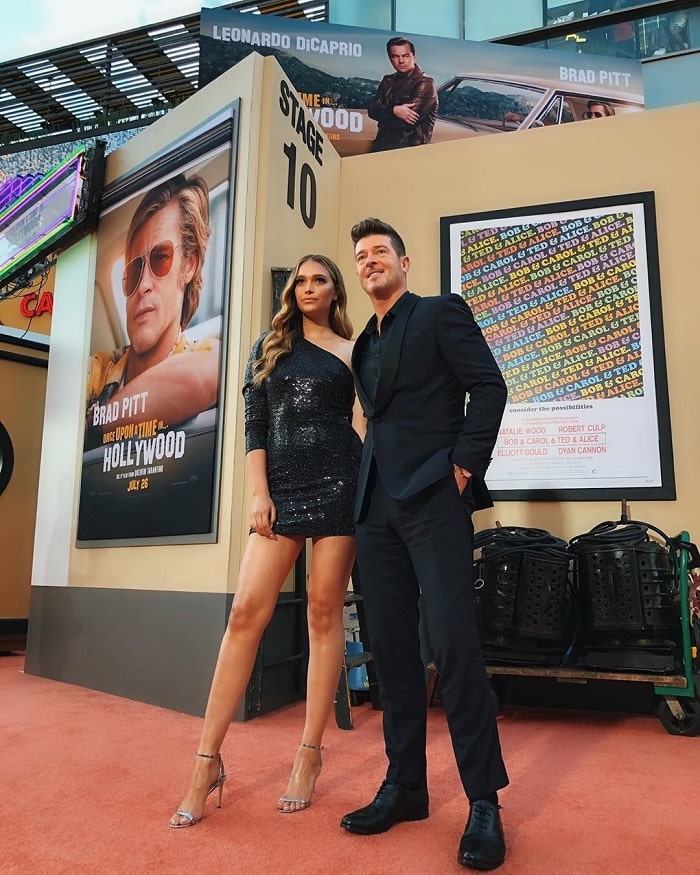 Despite the couple's 18 year age gap, they still are together stronger than ever. The two got engaged on the Christmas Eve of 2018.
Siblings and Half-Siblings
Lola Alain Thicke and Mia Love Thicke are the only two biological siblings and they have an older half brother. The sisters half brother is named Julian Fuego Thicke.
Julian was born on 6th April 2010. Julian is very close to his two little sisters who have only made his life a little better since the day they came on to this world. The three are very close and are always wanting to be and play with each other.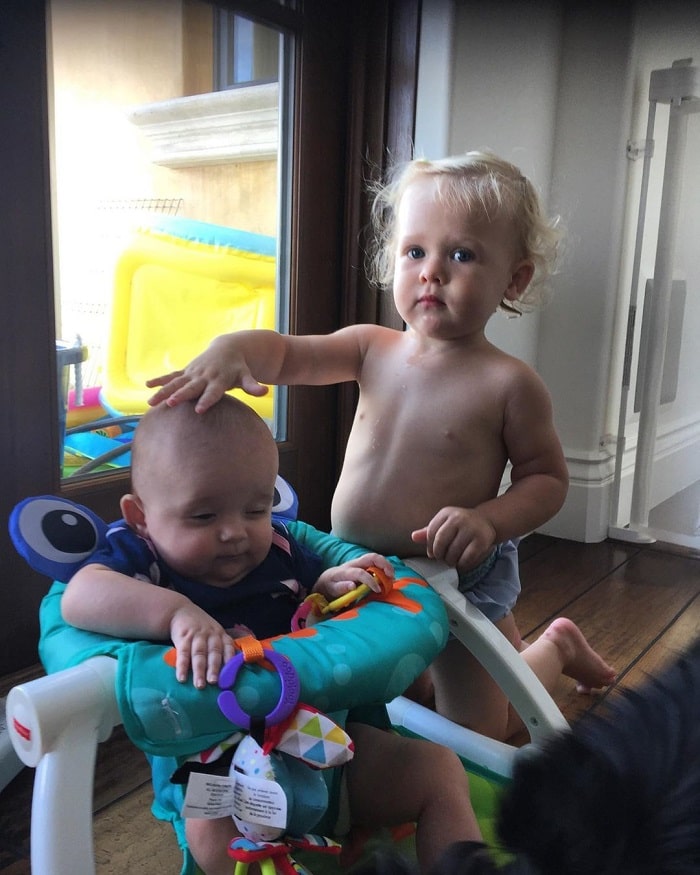 Julian is Mia and Lola's half brother from their father's ex wife, Paula Patton.
Mia Loves Hot Cheetos And Is like Every One Of Us
If you've ever wondered of the celebrity babies live their lives like us, the answer is a big yes. Like every single one of us who would definitely snack on some Cheetos while watching TV or just for a late night or a mid day snack, Robin Thicke's little baby girls Lola Alain Thicke and Mia Love Thicke also is a huge fan of the particular snack.
Its pretty obvious that this video got a lot of criticism but Mia's mama, shut them all simply saying "We're here for a good time, not a long time".
All we gotta say is, same April, same.
Glamour Path For More Celebrity Babies
-->