Roberta Colindrez - Recognizes Herself as Queer and Butch
Published Mon Feb 13 2023 By sush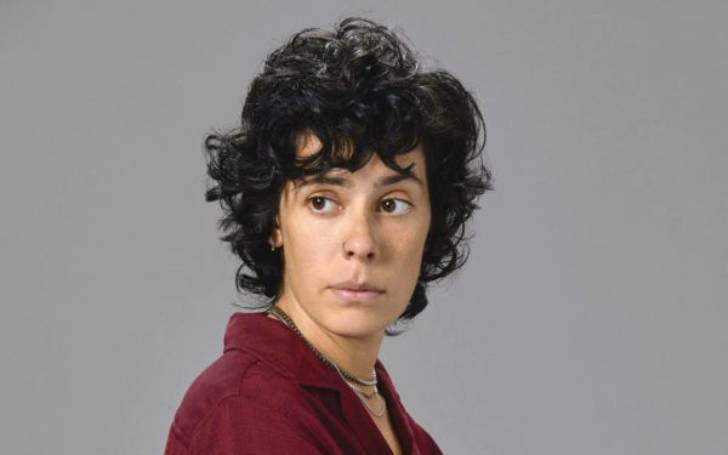 Do you know Roberta Colindrez? She is a Mexican-American actress and writer, however; who is known to always take the role of a queer or lesbian or cowboy. And now, after starring as one of the cast members of the 2022 adaptation of the 1992 hit sports drama A League Of Their Own, she is making quite a good fuss in the industry.
The drama is set in 1943 and stars like Abbi Jacobson, Kelly McCormack, and Chanté Adams, and shows the formation of the women's team the Rockford Peaches in the All-American Girls Professional Baseball League. So the show had already gathered attention. However, Roberta took the liberty of being in the spotlight since she has been so closed off to the public and served as mysterious.
So, shall we take this chance to know Roberta more?
Roberta Identifies As A Queer And Butch
If you have been a fan or close watcher of Roberta, you must probably know that she identifies as queer and a butch. She has been open about her sexuality since the beginning. And though she may be now one of the rising actors, she had a difficult time kickstarting her career in acting because of her sexuality.
Moreover, Roberta said that Hollywood was a place where people identifying as queer will only be viewed as queer and not their selves. So, she nearly declined the opportunity of playing on Vida because she was concerned about being typecast. However, after the show's runner, Tanya Saracho said that her character would not be a stereotype, she accepted the role.
Early Life And Education
Roberta was born on 28 May 1986 in Monterrey, the capital of the northeastern state of Nuevo Leónof Mexico. However, her family moved to Texas when she was still young. After that, her family lived in Houston for 6 years. Later on, when she was 10, her family again moved to Austin. Her parents have Argentinian and Honduran heritage.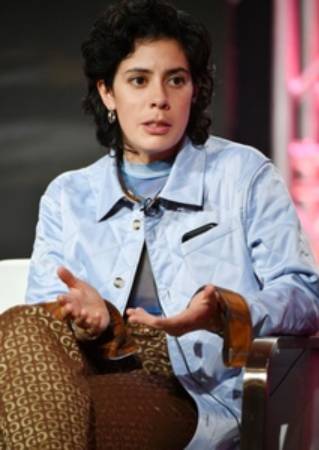 In Roberta's interview with Texas Observer, she revealed that she went to Westwood High School. She also went to a college in Texas. She also revealed that she really liked math while she was young. She said that she liked solving the problem. Moreover, she also revealed that she used to be a class clown and always loved dramatic stuff. She said;
"I was really into math growing up. The thing I loved about math was solving a problem. Also, I was the class clown. I always gravitated more towards dramatic stuff."
How Did Roberta Get Into Acting?
Roberta took theatre classes when she was just 12 and in 7th grade. As per her, she only got into the class because she and her brother wanted to be in the same class and the theatre class was the only one available. So, they both, along with their friends signed up for the class.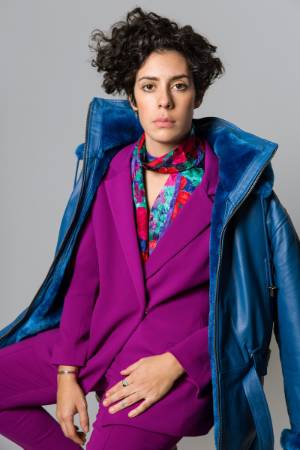 However, Roberta revealed that she actually got into acting because of her school teacher named Mrs. Dixon. She said she actually thought that theatre and acting were dumb. But then, her teacher, Mrs. Dixon was doing Austin Shakespeare. Not only she was supportive of Roberta, but she also made her realise the true nature of acting. She said;
At first, I was just like, "This is dumb. What is this?" Then I had a teacher, Mrs. Dixon, who changed my life. She was very vocally supportive and enthusiastic. She made me think about acting as an actual thing, not just a fun thing that I did in middle school. She was still acting. She was doing Austin Shakespeare. I had never been told I was a good student. I knew I was a good writer. My English teachers were always praising me. But Mrs. Dixon really, really showed up.
Relationships
As sources suggest, Roberta is currently single and not involved in any romantic affairs or relationships. However, the information is still not fully reliable. Since Roberta has been nothing more than discreet about her relationships, it hasn't been revealed if she has a partner.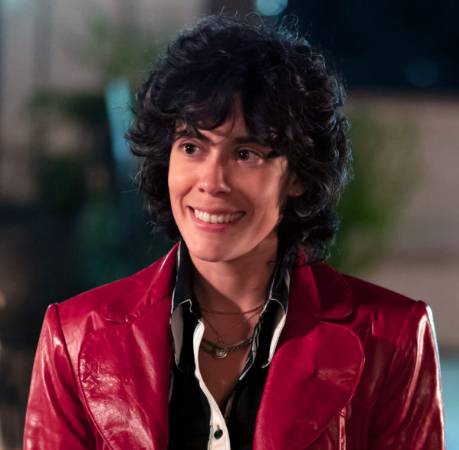 Moreover, there is no recorded history of Roberta's affairs and relationships. However, some sources claim that she had been in a relationship with Emily Skeggs. But then again, this news is also not relevant as Roberta herself has never talked about it and there has been no credible source.
Career
Roberta made her debut in 2006, with her appearance in Too Much Light Makes the Baby Go Blind. After her debut in the industry, she wrote the film Otis Under Sky and also starred in it. Then, she played in the off-Broadway musical Fun Home, as Joan who was a young and confident lesbian.
After that, Roberta appeared in Girls. She also made a short appearance in The Deuce. Then, in 2019, she joined the Latino television drama, Vida, as a regular cast, which was the second season of the show.
Roberta Is A Very Direct And Adaptive Person
If you've seen interviews or videos, you might have already noticed that she is an open and straightforward person. She said that her directness or "straightforwardness" was always there. Moreover, she also said that she was also an adaptive person.
As already mentioned, Roberta was born in Mexico, grew up in Texas and moved to New York. Moreover, her parents have their own Argentinian and Honduran origins. So she grew up around different types of people and environments. Growing up as such, she learned to be adaptive to people and places. And now, she is comfortable in all places.
Net Worth Of Roberta
The net worth of Roberta Colindrez is estimated to be over $1 million. She earned this fortune with her career in the industry. Also, let's not forget that she has also done works in both Broadway and off-Broadway as well.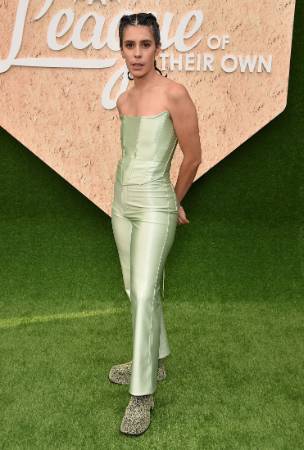 However, Roberta hasn't been seen in any commercials. So, it's unlikely that she is getting sponsored or any endorsements from the brands. And it's not like she needs them as well. Moreover, she is just getting the exposure she deserves, so she will probably land more projects in the future.
Social Media Handles
If you're wondering if Roberta is available on social media, then the answer to that is yes. On Instagram, Roberta is available as @robotika with over 1.9k followers. Similarly, she is active on Twitter as @robotika42069. And on this platform too, she has very fewer followers just around 1k,
However, Roberta has kept her account private. And you'd be surprised to learn that her fans were the reason she kept her account private.
When asked about Roberta's social media being private, she said,
"Because lesbians are creepy."
Though she didn't say what actually happened, we could guess that lesbians were in her dms and being creepy. I mean, we do get how gorgeous of a catch she is. Moreover, she also said that she likes to keep her personal life private.
"It's really special to keep my private life private. So those who choose to share it feel like they're really in on something."
Follow Glamour Path to find more interesting articles on celebrity biographies, relationships, and riches.
-->