What You Must Know About Robert Scott Wilson? Days of Our Lives Actor
Published Thu Mar 30 2023 By sush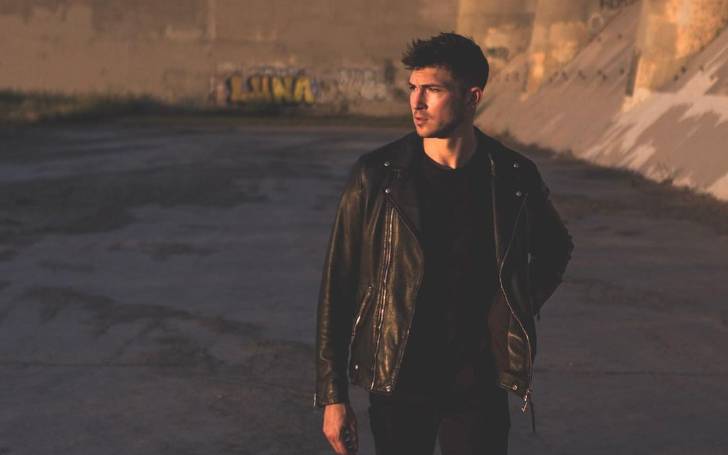 Robert Scott Wilson is an American actor who is best known for playing the characters of Ben Weston and Alexander "Alex" Kiriakis, in the American Drama, Days of Our Lives. Moreover, you may also know him as the one who is also the first male model in the American game show, The Price is Right.
As one of the stars of the longest-running drama in television, which started to air in 1965 and is still airing, he took a leap in his career and gained much prominence. Though he has worked on numerous projects, he wasn't able to gain momentum somehow. However, now, he has made it big and that's already a thing of the past for him.
So, shall we take a look at how far the actor has actually come? And well, we've also got information that you would rather like to know.
Net Worth
The net worth of Robert Scott Wilson is estimated to be over $5 million. He made this fortune with his career as an actor doing dozens of projects. According to sources, he makes around $500k to $1 million in a year with respect to his projects. And as for Days Of Our Lives, he makes anywhere from $1,500 to $3000 per episode.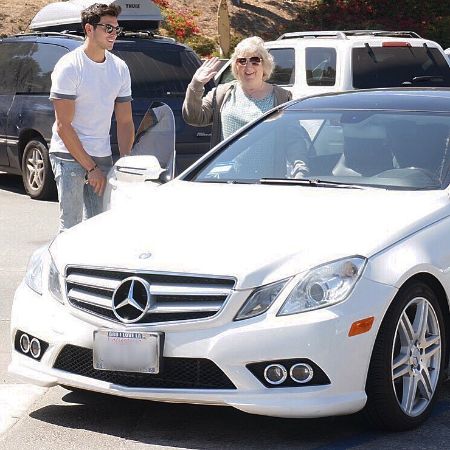 However, though Robert is also a model, he doesn't make much modeling for the brands. It can be said that he isn't having many projects for his modeling career. Nonetheless, Robert is making good money and thriving in his acting career.
Moreover, he is a ritz or glam lifestyle pursuer. He lives a classy lifestyle and enjoys his life. And in the collection of his luxury cars, he also owns a Mercedes Benz and a Bentley car.
Details About His Family Background Is Yet To Be Covered
As already known, the Days Of Our Lives actor, Robert Scott Wilson is an American personality. Moreover, he hails from Grafton, which is outside of Boston, Massachusetts. The actor was born on November 9, 1987, and grew up in Grafton.
However, there are no details about his family and background. The actor has never once talked about his family. However, a source states that the name of his mother is Cheryl and he is pretty close to her.
However, the actor went to Grafton Memorial High School and graduated from there. After graduating, he moved to New York in 2006.
Relationships
Well, let me tell you straight up, the actor is off the market If you've been watching the show and following the casts, you must already know that he is currently in a relationship and leading a happy life being the ultimate couple goal with his girlfriend. So, who is his girlfriend?
Robert is dating the model Terann Hilow. According to sources, the couple has been dating since 2021. And if you take a look at the actor's social media handles, you'll see that he posts about her often and that he has really fallen head over heels for her. However, the couple hasn't specified or publicized anything regarding the start of their relationship.
Robert Previously Was In A Relationship With Janelle Faretra
If you've been a fan of Robert, you have probably known that he was in another relationship before Terann Hilow.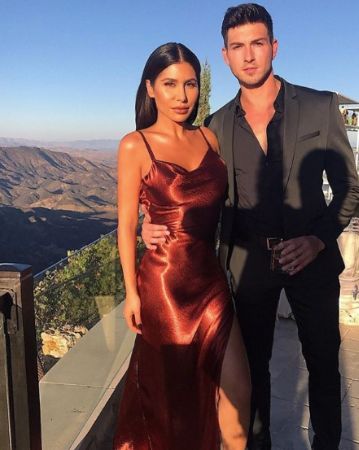 Before Robert got into a relationship with Terann, he was dating a girl named Janelle Faretra. Though the couple wasn't as open as Robert and Terann have been, they still made frequent public appearances and also posted about each other every now and then. According to sources, his ex-girlfriend, Janelle is a makeup artist who is internationally recognized.
Career
Robert first made his appearance in the industry in the television series The Secret Life of the American Teenager and The Middle. However, he only started his actual career point as a regular cast on the series All My Children.
Then on, the actor also made his guest appearance on the American sitcom, Surviving Jack. He also starred as Colin Kirk in the action fiction, Supah Ninjas. Apart from that, he was also featured on shows and series like Melissa and Joey, Entourage, Suite Life On Deck, Greek and Make It or Break It.
After just two years of getting into the industry, he won The Price, the first male model search contest. Also, he was also featured in several music videos including for David Guetta and Victoria Justice.
Robert's Back Tattoo
Did you know that Robert has a tattoo on his upper right back? But the more interesting fact is that the tattoo is written in his mom's handwriting.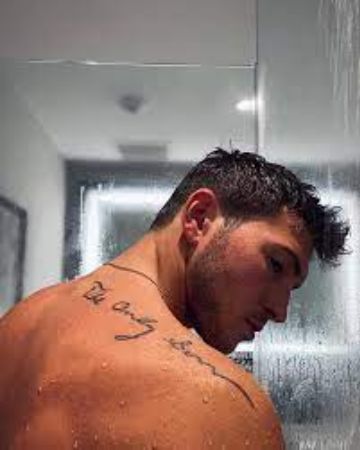 Robert's tattoo which spreads all over his right shoulder blade reads The Only Son. Moreover, as already mentioned, his tattoo is written in the handwriting of his mom. However, the actor has never told the story behind this tattoo.
Moreover, it seems the actor has also got a matching couple tattoo with his girlfriend, Terann. Terann posted about this tattoo on her Instagram story and also tagged Robert. They have gotten a cute thunderbolt tattoo on the side of their middle finger. While Robert's one is filled with black ink, Terann's is just outlined.
Height & Weight
Well, we all know that Robert is an attractive guy. It's not just his face that is heavenly, his demeanor and physique are so good that they are a chef's kiss. So, let's figure out his height and weight.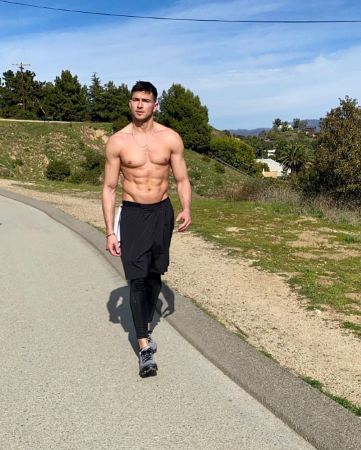 Robert stands at a height of 6ft 1 inches (183 cm). Accordingly, he is reported to weigh around 170 lbs. He has natural dark-coloured hair and beautiful honey-brown eyes that add to his beauty. No wonder many of his fans are females.
Social Media Handles
The Days Of Our Lives actor, Robert is pretty active on social media platforms. He often posts about his projects and well, his love life as well.
Robert is available on Instagram as @robertscottwilson. Moreover, the model has a good presence on the platform and has over 121k followers. He is also available on Twitter as @MrRobertScott.
However, the actor has a lesser presence on Twitter in comparison to Instagram and has just over 38.8k followers. Moreover, he also has an official Facebook page and posts pretty often. Moreover, his Facebook page has over 146k followers.
Follow Glamour Path to find more interesting articles about celebrity biographies, relationships, and riches.
-->