Robby Hoffman and Gabby Windey: A Relationship Timeline!
Published Fri Sep 22 2023 By prazu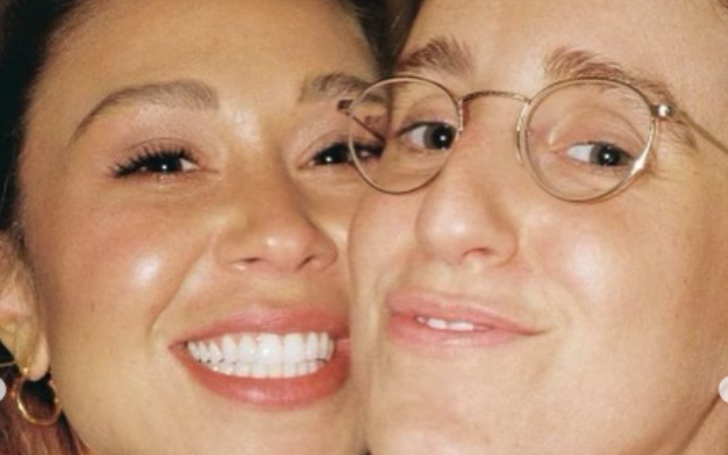 Robby Hoffman, an American-Canadian, is a writer, comedian, and talk show host. The 34-year-old comedian is famous for her work on shows like The Chris Gethard Show, Baroness Von Sketch Show, Workin' Moms, and Odd Squad.
In this article, learn in detail about Hoffman's personal life.
Robby Hoffman And Gabby Windey: A Love Story in The Spotlight
Since August 2023, Robby Hoffman and Gabby Windey have been grabbing headlines. This buzz was sparked by Windey's announcement of her new relationship with the comedian and writer on The View.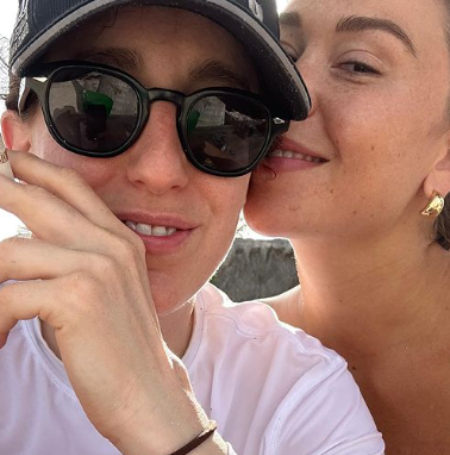 Their journey from that moment has been marked by going Instagram official, candidly sharing the details of their blossoming romance, and making appearances together during the live Bachelorette finale. Here's the inside scoop on this couple's captivating love story.
The Fateful Meeting
Robby Hoffman and Gabby Windey's story began with a chance meeting outside a bar, where love ignited instantly. Windey describes this encounter as "kismet," an unexplainable alignment of fate that sets their love story in motion.
Discovering Their Destiny
While Gabby Windey can't pinpoint the exact moment she knew Robby Hoffman was the one, she is certain that they share a profound connection. Their compatibility is evident, and despite their relatively short five months of dating, Windey has unwavering confidence that Hoffman is her life's partner.
Exploring Their Intimate Connection
Gabby Windey has been candid about her and Robby Hoffman's intimate life, expressing that she feels a deeper sense of security with a woman, and nothing is off-limits in their relationship.
Windey has also emphasized the absence of judgment and the open communication they enjoy when discussing this aspect of their connection. In contrast, Windey has shared that her past experiences with men involved unrealistic expectations and less openness in discussing their intimate lives.
Their love story continues to captivate, with Windey and Hoffman proving that true love knows no bounds and can be found when and where you least expect it.
Gabby Windey's Past Relationship
Gabby Windey was romantically involved with Dean Unglert. They dated for over a year when they were in college at the age of 19. In October 2021, on his podcast called Help! I Suck at Dating, Dean described Windey as the "second love of my life." Windey admitted that Dean was one of her 'first loves' from more than twelve years ago when they were in college.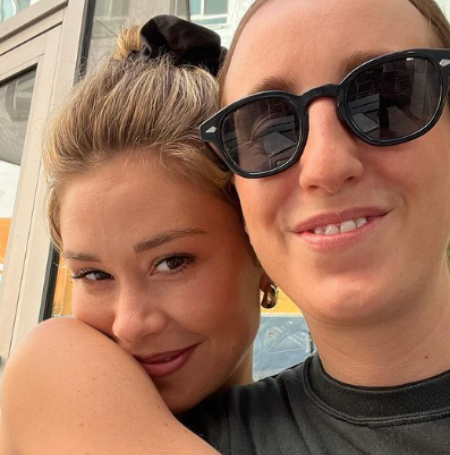 Windey also dated Blake Horstmann. They had mutual friends and spent time together, but they never officially went on a date. Horstmann talked about their connection on his Behind the Rose podcast, mentioning that they met in 2015 or 2016, and he found Gabby beautiful and lively.
Gabby also revealed that she had a relationship with Erich Schwer, whom she chose as the winner of her season of The Bachelorette. They even got engaged, but sadly, they broke up in November. Windey explained that their relationship ended because they didn't quite align on their goals and how they approached life.
Comedian Robby Hoffman Proudly Says She's "Very Jewish" And "Very Gay"
In her personal life, Robby Hoffman explained that if she didn't choose comedy as a career, she'd like to be a rabbi. She enjoys performing in front of large audiences because she grew up in big crowds.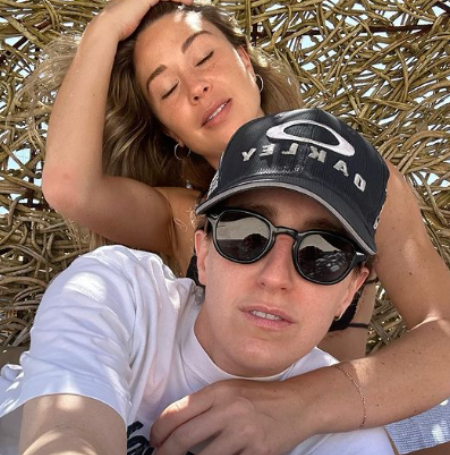 To Hoffman, having many Jewish people together is more enjoyable than just a few. She thinks it would be powerful to be part of such a large Jewish gathering.
Robby also talked about her childhood with nine siblings, four sisters, and five brothers. Her older sisters taught her a lot, including practical things like using a tampon, which she learned maybe a bit too early. They also gave her advice on dating and work, preparing her for various aspects of life.
Robby Hoffman Controversies
Robby Hoffman got into big trouble in 2018 because people said she told jokes that were mean to Jewish people during her comedy show. The Jewish community didn't like it, and Hoffman had to say sorry for what she said.
Then, in 2020, Hoffman got into another controversy because people said she took a joke from another comedian and didn't give them credit. Robby said she didn't copy the joke; she was just trying to show respect to the original comedian.
Also, some people didn't like what Robby said about gender identity. She says she's a genderqueer and talks a lot about it. But some people don't agree with her.
Even with all these problems, Hoffman still did well in her job. She wrote for TV shows like "Workin' Moms," "Baroness von Sketch Show," and "The Chris Gethard Show." Robby also made her first comedy show called "I'm Nervous" and won an award called an Emmy for her work on the kids' show "Odd Squad."
Stay tuned in Glamour Path for more celebrity articles.
-->