Robbie Coltrane's Past Love: All About Rhona Gemmell, His Ex-Wife
Published Mon Jul 17 2023 By prazu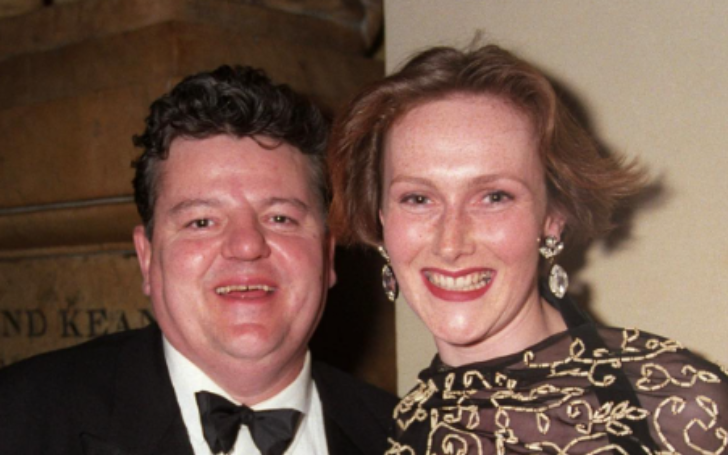 Robbie Coltrane, a Scottish actor, became famous worldwide in the 2000s for his role as Rubeus Hagrid in the Harry Potter movies. In 2006, Queen Elizabeth II recognized his contributions to the world of acting and honored him with an OBE (Order of the British Empire) in the New Year Honours.
In this article, learn in detail about Coltrane's personal and professional life.
Robbie Coltrane Early Life
Robbie Coltrane was born on March 30, 1950, in Rutherglen, Scotland. Coltrane's parents were Jean Ross Howie, a teacher and pianist, and Ian Baxter McMillan, a general practitioner and forensic police surgeon. He grew up with two siblings, an older sister named Annie and a younger sister named Jane.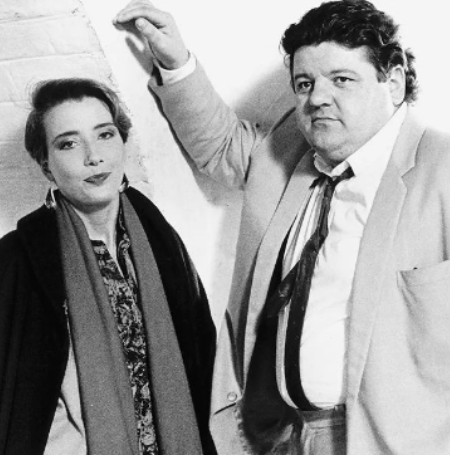 Coltrane began his education at Belmont House School in Newton Mearns before transferring to Glenalmond College, an independent school in Perthshire. Although he later described his time there as very unhappy, he actively participated in the rugby team, served as the head of the school's debating society, and received prizes for his artwork. He pursued painting at the Glasgow School of Art.
Coltrane later voiced his support for banning private schools and was known as Red Robbie due to his rebellion against his conservative upbringing. He was involved with organizations such as Amnesty International, Greenpeace, the Labour Party, and the Campaign for Nuclear Disarmament.
Robbie Coltrane's Impressive Net Worth
Robbie Coltrane is a well-known and successful actor who has appeared in various films and television shows throughout his career, including his prominent role as Rubeus Hagrid in the Harry Potter film series.
As per Celebrity Net Worth, Coltrane's net worth is around $4 million. His contributions to the entertainment industry have likely contributed to his financial success.
Robbie Coltrane Promising Career
Robbie Coltrane is a Scottish actor and comedian known for his versatile performances on stage and screen. Coltrane initially began his career as a stand-up comedian in the 1970s. His unique blend of humor and charismatic stage presence earned him considerable acclaim in the British comedy circuit. He appeared in numerous comedy series, including Now Look Here, Alfresco, and Laugh??? I Nearly Paid My License Fee.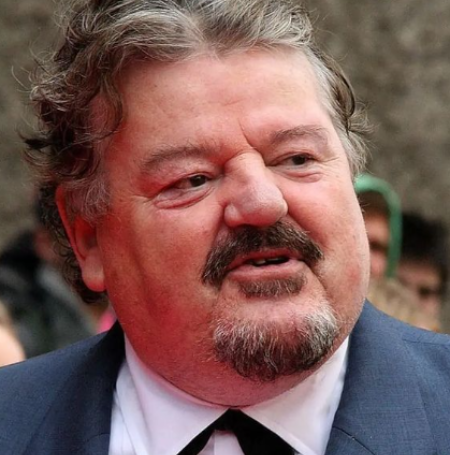 However, it was in the realm of acting that Coltrane truly made his mark. In 1987, he gained widespread recognition for his role as the larger-than-life criminal, Fitz, in the television series Cracker. His portrayal of the unconventional forensic psychologist earned him critical acclaim, as well as three consecutive BAFTA Awards for Best Actor.
Robbie's talent and versatility extended beyond the small screen. He ventured into film and became known for his distinctive appearance and powerful performances. One of his most iconic roles came in the Harry Potter film series, where he played the lovable and warm-hearted half-giant, Rubeus Hagrid. Coltrane's portrayal of Hagrid endeared him to audiences of all ages, and he became an integral part of the beloved franchise.
Apart from Harry Potter, Coltrane's filmography is extensive and diverse. He has worked with renowned directors and appeared in movies such as Nuns on the Run, From Hell, The Brothers Bloom, and Great Expectations. Robbie's ability to embody complex characters and deliver compelling performances has made him a sought-after actor in the industry.
In addition to his acting work, Robbie has lent his voice to animated films, most notably providing the voice for Lord Dingwall in Disney-Pixar's Brave. Coltrane's contributions to the entertainment industry have not gone unnoticed. In 2006, he was appointed Officer of the Order of the British Empire (OBE) for his services to drama, and his impact on popular culture is evident through his dedicated fan base.
Who is Robbie Coltrane's Wife?
Robbie Coltrane's ex-wife is Rhona Gemmell. They met in December 1988 when Gemmell was a college student, while Coltrane's acting career was already taking off.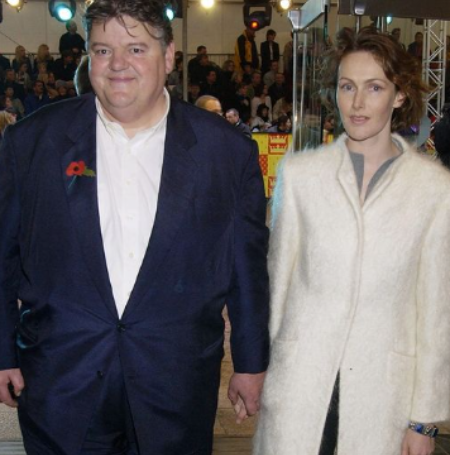 In 1998, Gemmell pursued a career as a sculptor and also became a pilates and wellness teacher. She worked at health studios like Body Control Pilates and Otago Street Pilates. Based in London, she obtained certifications in Body Control Master Matwork and Comprehensive Studio.
Coltrane and Gemmell got married on December 11, 1999, after dating for several years. However, their relationship ended on April 14, 2003. Robbie's publicist stated to the Daily Mail at the time, "It is true they have separated. It is amicable and there is no one else involved. They are apart, and it's sad. Robbie's work keeps him away a lot, and maybe the age difference played a part too."
Robbie Coltrane Has Two Children
Before their divorce, Robbie Coltrane and Rhona Gemmell had two children together. Their first child, a son named Spencer, was born in 1992. In 1998, they welcomed their second child, a daughter named Alice.
On October 14, 2022, Coltrane's agent Belinda Wright announced his passing. She confirmed that Robbie was a talented actor who achieved a unique feat by winning three consecutive Best Actor Bafta Awards for his role as Fitz in the TV series Cracker in 1994, 1995, and 1996, alongside Sir Michael Gambon.
However, Robbie will likely be most remembered for his portrayal of Hagrid in the Harry Potter films, a role that brought joy to both children and adults worldwide for over 20 years and garnered a constant stream of fan letters.
Stay tuned in Glamour Path for more celebrity articles.
-->