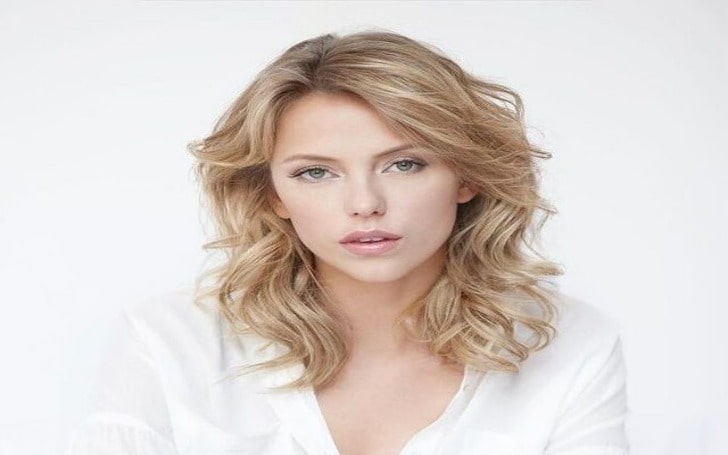 Riley Voelkel is an American-Canadian actress best known for portraying Freya Mikaelson in "The Originals," a spin-off of "The Vampire Diaries." Her fans also recognize her from television shows such as "The Newsroom," "Legacies," and others.
When Voelkel went to a film audition for the role of a club girl in The Social Network, she got her first big break in the industry. She signed with an agent after finishing the film and landed her first lead role in an independent film, The Secret Lives of Dorks, which was released in 2013.
Family
Riley Voelkel was born in Calgary, Alberta, Canada, on April 26, 1990, and her zodiac sign is Taurus. She is very close to her family and has a good relationship with her mother, but she has never revealed her name, despite posting a photo of them together on her Instagram account on Mother's Day, praising her. Connor Voelkel is her younger brother's name.
The actress spent a lot of time as a child at her grandparents' house; her grandfather's death was a devastating blow to her, as she shared that she'll never forget the sweet moments of them playing cards on the floor or eating little square sandwiches he made for her; she also expressed gratitude for his unconditional love and unwavering support.
Her uncle Dale Curtis Krall, an accomplished and passionate guitarist and vocalist died in October 2017; she stated that he had a significant impact on her musical tastes and that she was fortunate to have him in her life.
Early life and Education
When she was a toddler, her parents moved to Elk Grove, California, and she split her upbringing between Calgary and Elk Grove. She began playing volleyball when she was about eight years old and developed a liking for athletics. When she was nine years old, she was a member of a softball team. She also liked to sing and dance, and she is a self-taught guitarist.
Voelkel graduated with honors from Elk Grove High School in 2008. She decided to pursue her modeling profession a month before starting college, thus she hasn't completed her higher degree yet.
Modeling Career
The diva was approached by a modeling scout as she was ready to begin her studies at the university of her choice, and she opted to pursue her ambition of becoming a model. She relocated to Los Angeles and worked as a model for a number of well-known fashion photographers.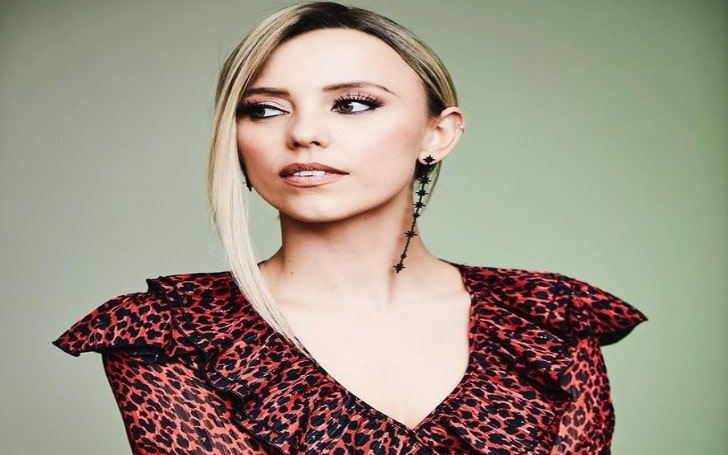 Riley's agent, on the other hand, saw her acting potential and encouraged her to enroll in acting courses. She tried to strike a balance between modeling and attending auditions for movies and TV shows for a while, but she ultimately decided to pursue acting.
Acting Career
After relocating to Los Angeles, Riley joined a number of modeling agencies. Following the agent's recommendation, she enrolled in an acting class. She also tried out for the role of a club girl in the film 'The Social Network.' She received her first starring role in 'The Secret Lives of Dorks,' after appearing uncredited in her first film. This American indie comedy film series is directed by Salome Breziner. She appeared alongside Gaelan Connell, Vanessa Marano, Riley Voelkel, Beau Mirchoff, and Jim Belushi in the film 'Carrie.'
'Prom,' 'Hidden Moon,' 'Synthesizers,' and 'Scrambled,' among others, have all included her. Riley has appeared in both television shows and films. She made her first appearance in the American comedy-drama 'Glory Daze' in 2010. She also appeared in the episode "Pilot" as Caroline. 'Glee,' 'The Mentalist,' and 'Glory Daze,' among others, have all included her as a guest star.' In 2012, she starred in HBO's "The Newsroom" on the American television network.
The Hollywood actress was only in the pilot episode at first, but she eventually took on the part of 'Jenna.' This American political drama series was conceived by Aaron Sorkin. She then participated in another series called 'American Horror Story: Coven' in 2013. In this series, she played 'Young Fiona Goode' in three episodes.
In addition, her demeanor and acting were praised by many. Riley, likewise, is well-known for her recurring part in the TV drama "The Originals." In this American fantasy supernatural drama, she plays Freya Mikaelson. She's also appeared in shows including 'Point of Honor,' 'Roswell, New Mexico,' 'Legacies,' 'Hightown,' and 'Advance & Retreat.'
Role as Freya Mikaelson
Riley had a recurring role (after becoming a regular) on The CW Network's fantasy series "The Originals," a spin-off of the famous "The Vampire Diaries," from 2014 to 2018. Her character, Freya, is the eldest sibling of the Mikaelson family, a thousand-year-old talented and strong witch who lost connection to her maternal younger half-brother, Klaus Mikaelson, and then found her family again, just like she did in her previous show.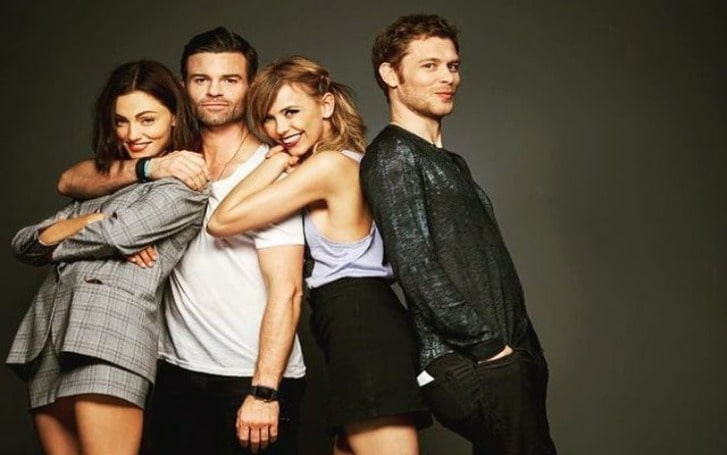 Riley may be seen in films like "Synthesizers" and "Scrambled" at the same time, as well as episodes of shows like "Point of Honor" (2015) and "Advance & Retreat" (2016). She secured the recurring role of Jenna Cameron in "Roswell, New Mexico" in 2019, as well as a guest appearance as Freya Mikaelson in "Legacies," another "The Vampire Diaries" spin-off.
Riley Voelkel's Net worth
Riley Voelkel's net worth is estimated to be more than $2 million as of 2022. It's worth noting that she bought her first car, a Mercedes Benz, in June 2015 and still owns it.
The millionaire uses her Instagram account to supplement her income, occasionally publishing sponsored photos. As a result, she's worked with companies like "True & Co," "Fab Fit Fun," and others on commercial deals. A sponsored post on her social media profile may cost up to $2,800.
Body Measurements
The heroine stands 5ft 8ins (1.73m) tall, weighs 123lbs (56kgs), and has 34-24-35 vital statistics. Her blonde hair is mid-length, and she has green eyes.
She likes white tops and black trousers as far as fashion goes and she also enjoys wearing high heels and make-up.
Hobbies, and Interesting Facts
Brigitte Bardot is one of Riley's favorite actresses. She enjoys watching TV shows and applauding her coworkers' performances; one of her favorite shows is "Game of Thrones."
Desi Valentine, her closest pal, is also her favorite singer. She enjoys singing and still plays the guitar.
Relationship Status
Wondering if Riley Voelkel is single? But unfortunately, since October 2016, she has been dating Michael C. Robertson. As of now, the couple does not have any children. They frequently post their joint images on social media.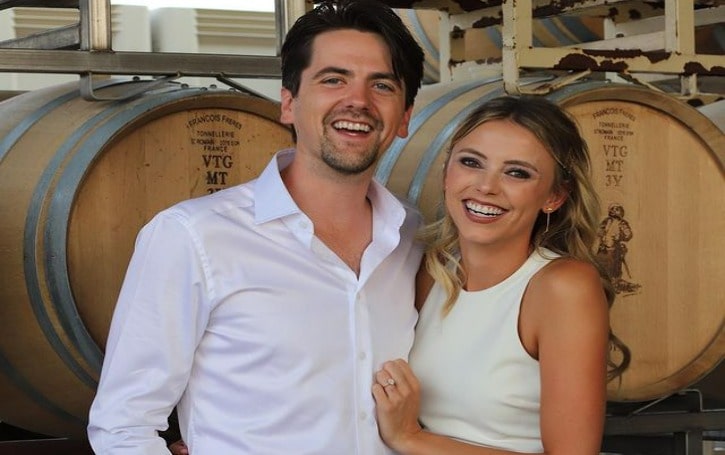 Mike is the managing and production partner as well as the director of Carbon Film, a group of filmmakers who specialize in video and post-production as well as creative writing. Riley appeared in one of Carbon Films' music videos for the Sleep Dance band's song "Whimsical," which was posted on YouTube on February 6, 2020.
Social Media
The actress is highly active on the internet, as evidenced by her social media presence. Her Instagram handle under the username of @lifeofrileyv has more than 841k followers. She uses Instagram to communicate work-related information, family and personal matters, photoshoots, and many other things with her admirers.
Likewise, she owns a Facebook account with more than 55k followers and o Twitter handle she is followed by 123.1k active fans.
Keep following our page Glamour Path for the latest updates.
-->