Get to Know Riley Keough – Lisa Marie Presley's Daughter With Danny Keough
Published Wed Jan 01 2020 By DGM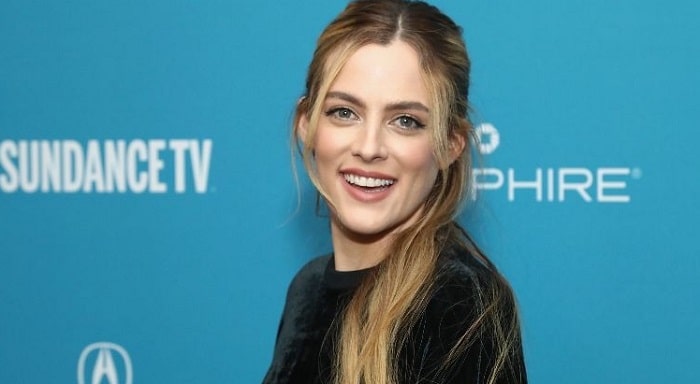 Riley Keough is an American actress, model, and producer who is famous for the 2016 drama series 'The Girlfriend Experience'. She is the daughter of the renown singer and songwriter, Lisa Marie Presley and her ex-husband, singer Danny Keough.
Keough was born on the 29th of May, 1989, in Santa Monica, California, of the United States. Here are some facts about her:
What's her Net Worth?
Riley Keough holds a whopping net worth of $5 million which she amassed from her successful career as an actress, producer, and model. Seeing the success that she is having in her professions, it is obvious that she will double up her fortune in the near future.
Spouse - Ben Smith-Petersen
Keough is currently married to her longtime boyfriend, Ben Smith-Petersen. As Ben is a stuntman working in Hollywood movies, he first met Riley at the set of 'Mad Max: Fury Road'.
Ben worked as one of the stuntmen of the movie which made him more close to the beautiful actress. The two walked down the aisle back in February 4, 2015 after dating for a year. The couple doesn't have any kids despite their marriage of almost five years.
Became Maid of Honor at Mamma's Wedding
Back in January 22, 2006, Lisa Marie Presley married guitarist Michael Lockwood where her daughter Riley became her maid of honor. She fulfilled her responsibility as the head of the bridesmaids and kept them organized throughout the wedding. Moreover, she also led the bridesmaids in planning and organizing a bridal shower of rose. It surely would have been an amazing feeling for her to help her mamma get dressed for the wedding as well.
Sibling and Half Sibling
The 'Logan Lucky' star has a younger brother named Benjamin Keough from her parents. He was born on the 21st of October, 1992, in Tampa, Florida, in the United States from the marriage of Danny and Lisa. Apart from that, Riley also has two younger half-sisters: Finley Aaron Love Lockwood and Harper Vivienne Ann Lockwood from his mother's previous marriage with ex-husband, guitarist Michael Lockwood. Both of her half-sisters are identical twins.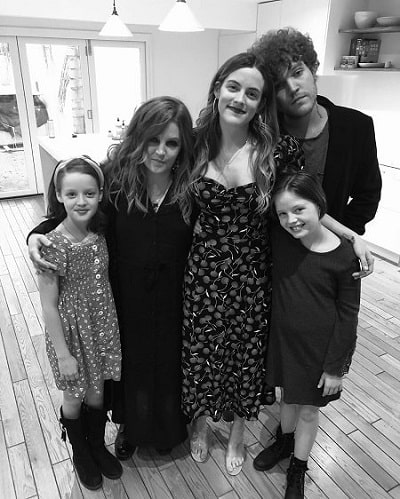 Goes by Her Middle Name
Though the actress' full name is Danielle Riley Keough, she is known as and goes by her middle name 'Riley'. You might also know it because almost everyone know her more as Riley and not as Danielle. It is quite fascinating and unique that her middle name represents her identity.
Covered the Vogue with Mom & Grandma
Back in 2004 when Riley was just 15 years old, Riley graced the cover page of the Vogue magazine for the month of August. Not only that, she appeared with her mother Lisa and grandmother Priscilla Presley on the cover page. She was privileged to be on the cover page of the magazine with her musician mamma and grandma. People also said that she was a total xerox copy of both of the musician legends.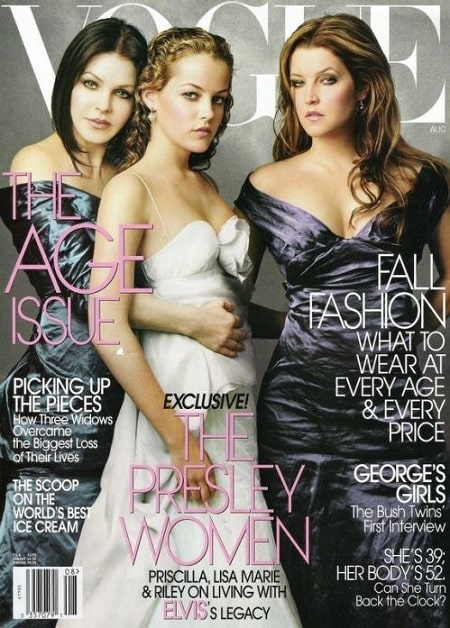 Wished to be a Professional Photographer
A long time ago, Riley appeared in an episode of 'The Oprah Winfrey Show' with her mother. In the show, she revealed that she wished to become a professional photographer. But as destiny wrote a different chapter for her, she ended up pursuing a career in acting and modeling. However, it would have been awesome if she also became a singer like her parents.
Considers Jimi Hendrix as Her Style Icon
As Riley is a gorgeous model, it is definite that fashion matters and plays a vital role in her life. Everything she wears such as clothes, ornaments, and accessories all define the sassy style of hers which isn't just possible without having any style icon. Yes, she has a very stylish person as her style icon but that person is someone from the present time.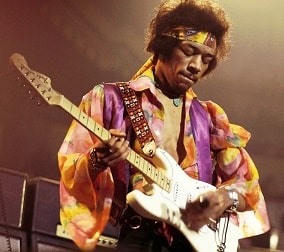 Riley considers Jimi Hendrix, a late American rock guitarist, singer and songwriter as her fashion icon. She stated that she loves every kind of jewelries he wore and also admired the elaborating colorful dresses he used to wear in an interesting and unique way. She took most of her fashion inspiration from Jimi and his bold style.
Beat Lindsay Lohan For Role in Magic Mike
It was in 2012 when Riley defeated famous actress Lindsay Lohan for the role of Nora in the hit drama/comedy movie 'Magic Mike'. It happened when the directors of the movie were searching for the perfect character via audition. At the end, the movie makers came up with Lindsay and Riley as two best picks for the role but they only needed one. At the end, they decided Keough would be perfect for the role and finalized her for the movie.
Loves Music
As most of the family members of Riley Keough have made quite a name for themselves in the music industry, she has a lot of attachment to music. Because her father, mother, grandmother, and grandfather all are musicians, she has a great love for music. Growing up seeing her family members thrive in music, the model has music in her veins. Though she didn't pursue a musical career, she has adequate knowledge regarding music of every kind.
Follow Glamour Path for regular and interesting updates about other celebrities.
-->