Get to Know Riley Elizabeth Curry - Stephen Curry & Ayesha Curry's First Daughter
Published Mon Feb 17 2020 By Samana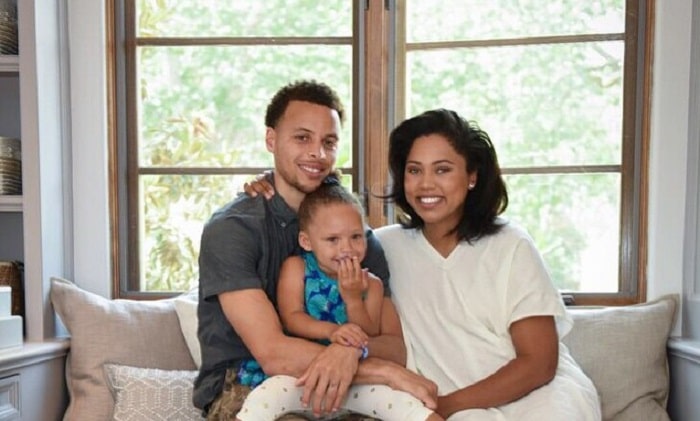 Riley Elizabeth Curry is the firstborn daughter of the famous NBA star Stephen Curry and his wife Ayesha Curry. Riley was born on July 19, 2012 in Charlotte, North Carolina.
The name "Riley" is a famous unisex name which means "Valiant", "Courageous", "Rye clearing". The name "Elizabeth" means "My God is an oath" or "My God is abundance" in Hebrew.
Parents' Net Worth
Riley's father, Stephen Curry has the massive net worth of $160 million accumulated from his successful career as a professional NBA basketball star.
Riley's mother, Ayesha Curry has the net worth of $16 million which she accumulated from her multiple career as a chef, author, model, actress, and television personality.
Parents Relationship
Riley's parents, Stephen and Ayesha met each other in a church youth group while they were 15 and 14 respectively.
They did not date straight away but after meeting again past some years to their first meeting, they started dating back when Ayesha was on her way to pursue her career as an actress and Stephen was visiting for an award show.
They are in love ever since and have not broken up once. The two tied the knot in July 30, 2011 and have been living a real life fairy tale with each other.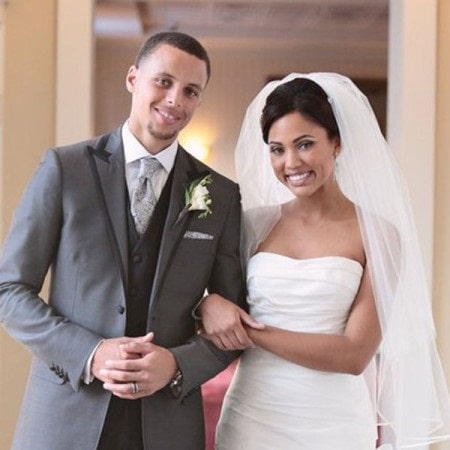 Siblings
Riley has two younger siblings whose names are: Ryan Curry and Canon Curry. Ryan is her first younger sibling and she was born on July 10, 2015.
Canon is these two's youngest baby brother and he was born on July 2, 2018. Riley is the best elder sibling and takes care of her two baby sibs. All of the three shares a deep bond is always together.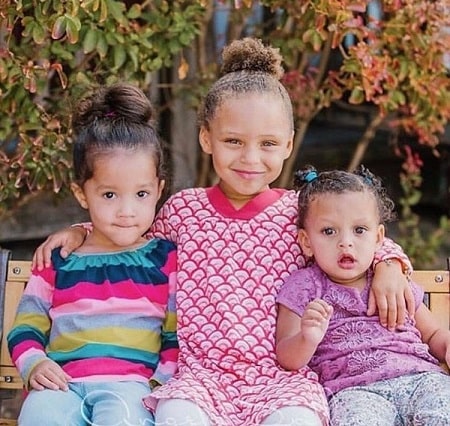 Steals Father's Thunder
If you know Riley Curry, you know but if you don't, she is the cutest person who could have interfered on a press conference.
While her father was being interviewed at an press conference, the little cute girl insisted she wanted to sit on her fathers "wap" (lap) and disturb him, cutely of course.
After she was sitting on Curry's lap, she told him to be quite as she found him too noisy. This earned her a lot of laughter from the audience and respect of course.
On the comment section of this certain video, people were genuinely commenting on how she and Stephen are the same and how cute she is. She was laughing at her father being professional as she was so not used to him being serious.
Father Regrets Bringing Her To The Event
After being laughed over, Curry was not very happy with how everything turned out.
The incident made it clear to the world that his daughter had him wrapped in her little fingers and he was not having it. He admitted that he regrets bringing Riley to the interview as she was declared the star of the conference and not him.
She big time stole his thunder and this is a joke that will very obviously be passed on to generations.
Consecutive and The Cutest Press Conference Meddler
Only days after stealing her father's thunder and practically telling him to shut up, Riley strikes again. She went up to the stage where her father was and insisted on singling Big Sean's hit sing "Blessing".
They cutest baby girl was then given the platform to sing and entertain the journalists who were waiting to interview her father. They were obviously entertained by Curry's little girl who was very passionate about Big Sean.
Glamour Path For More Celebrity Babies.
-->