Is Singer Rihanna Really Pregnant? What's All This Twitter Breakdown?
Published Fri Jul 05 2019 By Akki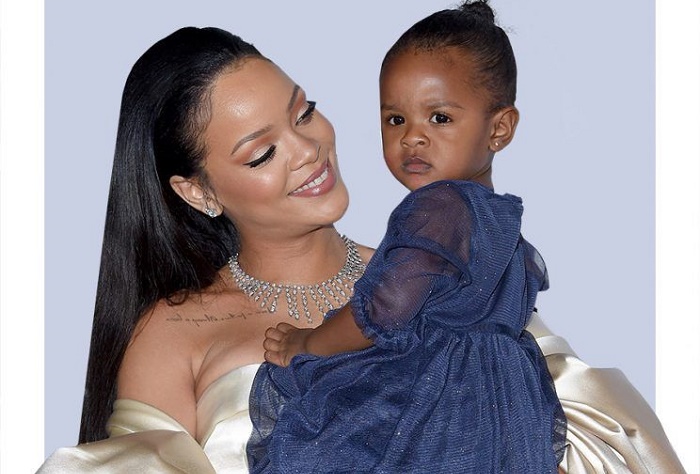 Barbadian singer, Rihanna is among one of those celebrities who has been over many fake controversy news and stories, which has spotted in the top of the news headlines. Recently, one of the tweet stories of her being pregnant went viral whole over the internet.

Ocean's 8 actress is known to be single as stated by online source, where she has been searching for a lucky guy who would love her for the rest of his life. She hasn't given birth to a single child but she has been keeping looking after her cousin daughter Majesty.
Twitter Breakdown
Twitter is a great networking microblogging site for celebrities to connect with their friends and fans and to updates about their daily works and activities. Besides that, a great place to spread rumors about celebs. Chuckles!
On 25th of October 2018, the Twitter breakdown with the tweet captioned 'Congratulations to Rihanna who just announced she is pregnant! The baby is due June 2019'.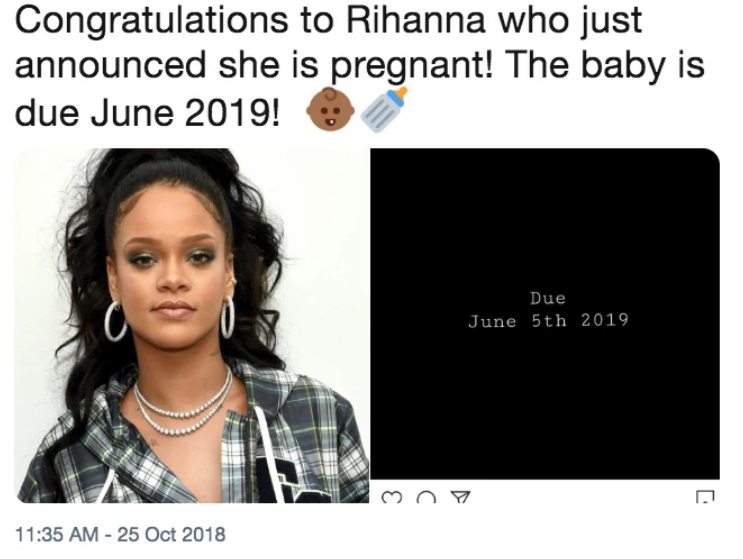 The rumor was spread just with a simple tweet, from Twitter account 'STAN NEWZ' sharing the post from Rihanna's Instagram account of her due date. The Tweet looked such a realistic with the screenshot that it went wild all over the internet with nearly 6k retweets and 15k likes.

Many singer fans over the internet got shocked with the news but were wondered about things like, why didn't media catching up with the story which was the massive controversial news to the world. Where some of her fans even tweets like; Rihanna is pregnant, I just wanna know who did it.

The news came out to be false, where the rumor starter Instagram account had deleted the post and came to be parody account with only 63 followers.
This account used the Photoshop tools to edit photo, where picture of Rihanna with the fake news like; Rihanna been imprisoned with charges of stealing $7,000 worth makeup set from the Barbados Target.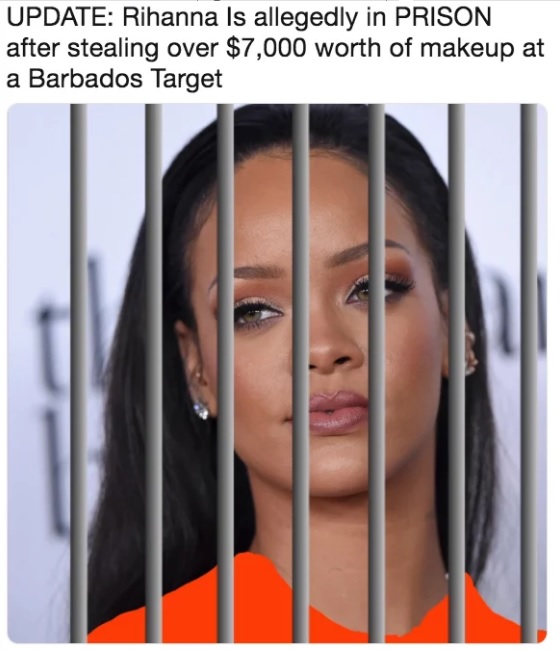 Majesty is Like Her Own Baby
In 2015, 'This Is the End' actress was into another controversy over having a baby, when she was caught in a camera holding a baby girl by the media, where she was also spotted in fancy Italian restaurants feeding a princess not only that she even took a baby girl with her in the Grammy Award.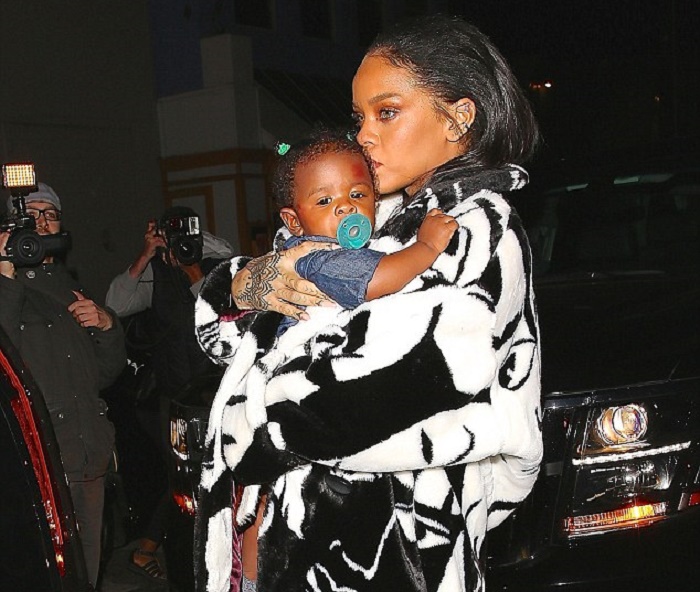 After being in the eye of the world, Rihanna's pictures start to appear as a controversial topic, with assumption as 'Rihanna and Chris Brown daughter', where some of her fans believed as the little princess had been adopted by her. Later on, the singer revealed that the baby girl Majesty is her niece and daughter of her cousin Noella Alstrom.
Other Fake News
Rihanna's fake news is not the only news that went viral over the internet, there are some other high profile people whose false controversy and made-up stories by media and fans had wildfire over the internet.
Some fans and critic post the false information about the high profile people as a prank, for the entertainment and some do it to get into the limelight.
Some of the fake stories that broke down the internet are enlisted below;
The Canadian singer Avril Lavigne dead news
RuPaul accuses Trump of Sexual misconduct
Fake Jim Carrey ruined Czech film academy awards ceremony and went viral
Visit Glamour Path For More Celebrities News and Information.
-->