Rick Ross Weight Loss Secret – Diet and Habits on Transformation
Published Tue Jul 02 2019 By Samana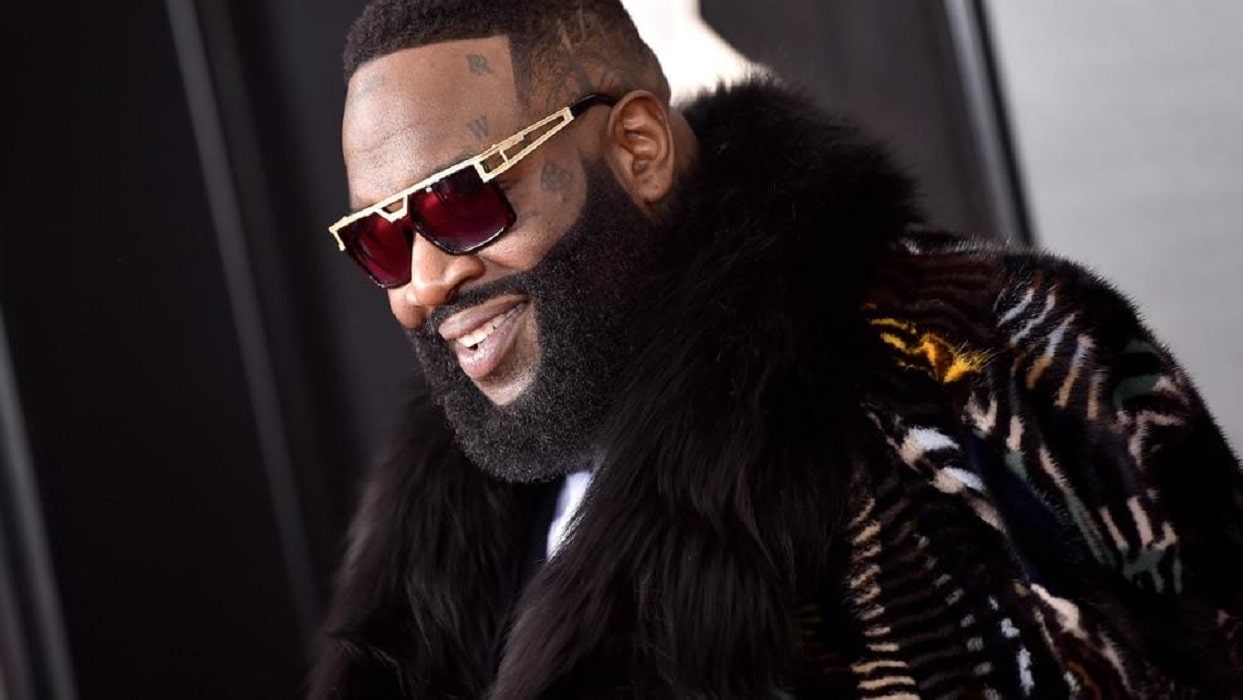 Rick Ross had all of us shook when he walked down the Grammy red carpet with that slim and leaner physique.
Ross' two seizure within the 6 hours time made him take the hard but healthy road which resulted in the previously heavy rapper to lose some hefty weight.
The Seizure
When travelling to Memphis to perform in a basketball event, Rick Ross had his first seizure on the flying plane causing the aircraft to make a special landing. Ross was apparently conscious and breathing and taken to the hospital as soon as the plane landed.
Rick's health problems did not stop there. Hours after being hospitalized for the first seizure, the American rapper had a second seizure on another flight that was taking him to Memphis. Ross' plane again made another emergency stop and he was hospitalized again.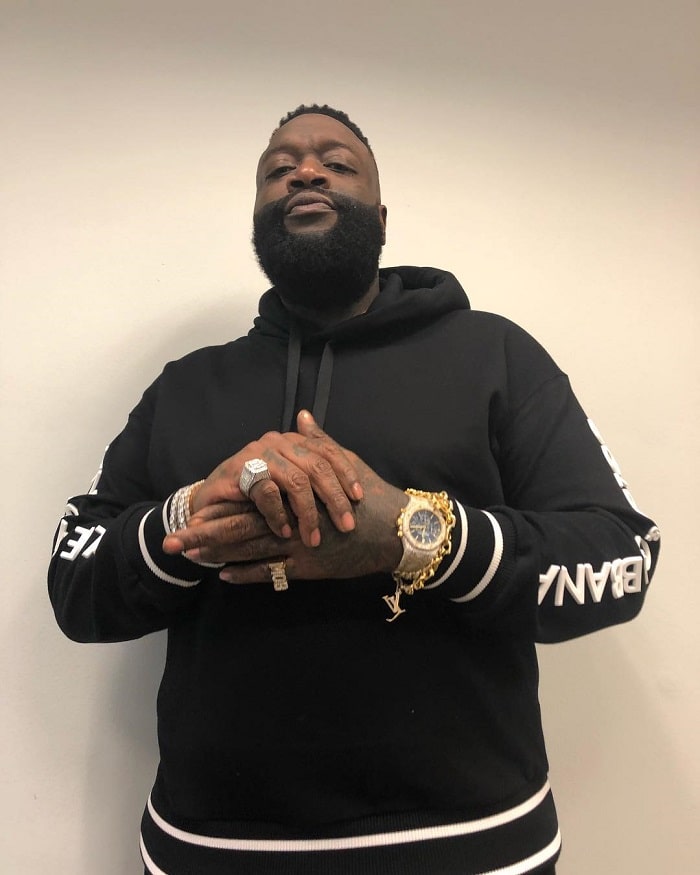 According to TMZ, Rick had full intention of performing per his schedule but later again his performances were cancelled from the event.
The Lesson
After the disturbing seizure episode, Rick really got serious about his health. His doctors warned him about his weight and urged him to lose some pound so that he'd be healthier.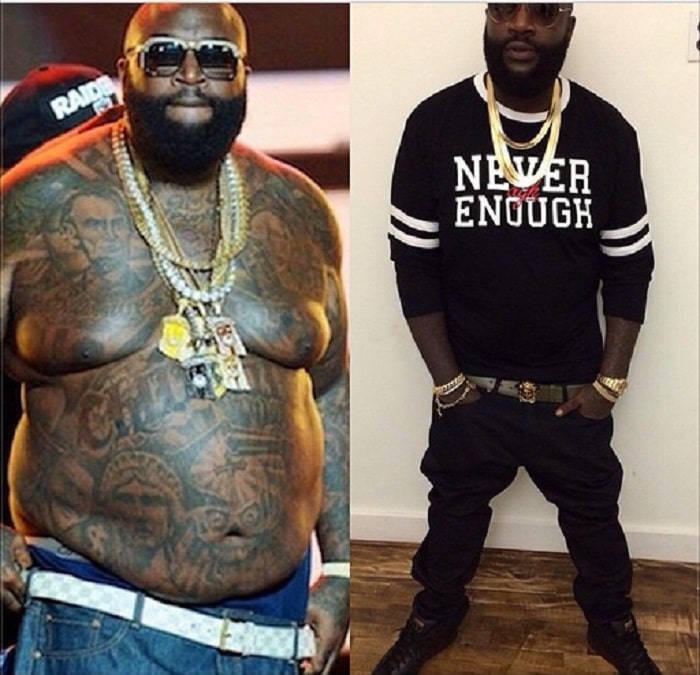 Rick learnt the hard way that his 350 lbs weighing body is just a burden for him and his career. The B.M.F (Blowing Money Fast) rapper changed his exercises and diet plan.
Diet Habits And Tips
The rapper has been also known for losing his immensely heavy weight over the years. The Grammy nominated star shares some of his habits that really helped him get his body to where it is today.
STAY HYDRATED: Drinking lots and lots of water because water removes all the toxins from your body.
Cut out the fizzy drinks aka soda: Sugar intake should be limited.
Heavy foods in the daytime, light food at night: Heavy Breakfast and Lunch. Light and healthy dinner.
Go slow and steady: Making working out and eating healthy like a job will always get boring. Go slow and get there steadily.
Exercise: Working out is more helpful than cutting off food in the name of diet.
Glamour Path For More Transformations.
-->