Rick Fox's $20M Net Worth - Find Out His All Earnings and Gaming Business
Published Wed May 26 2021 By Aashika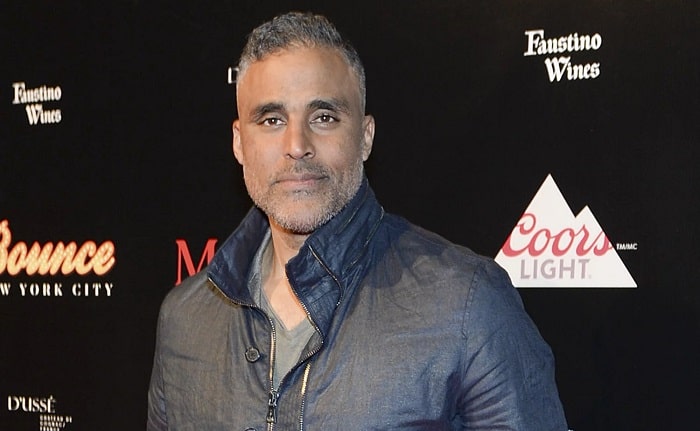 Rick Fox has an enormous amount of net worth $20 million. He accumulated his impressive worth from his career as an actor and former professional basketball player.
Furthermore, he has been earning from his business who is the owner of the esports franchise "Echo Fox". Fox has appeared on numerous television series, including "Body of Proof".
Let's look at the below paragraphs to know how Fox makes his source of income.
Earning From Basketball Career
Rick Fox's spent all of 14 years long NBA career by playing starting position on the squad and average double figures per game. Starting his career at Boston Celtics in 1991 with a signing amount worth $4.8 which was the highest - career single-season salary.
Later in 1997, he sighed with the Los Angeles Lakers after being released by the Celtics from $1.75million to $1million per year. But within two years of joining he has sighed a six-year contract worth $ 25million. His alone salary during his NBA career is around $34 million which is a huge amount for the basket players.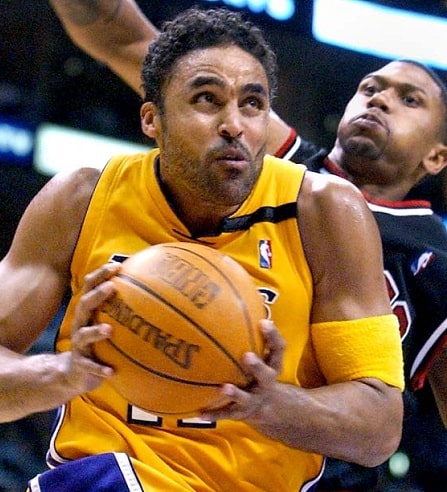 Television Industry
Fox's primary source of income is from his appearance in the movies, series, and reality shows. He made his first debut in 1994 from the film "Blue chip" which is base on an American basketball drama film present as a member of the Western University basketball.
After he retired from basketball, he played in numerous series such as "Kevin Hill", "One Tree Hill"," iZomie", "Shameless", and many more. Most of his money is from the television industry.
Recently, the actor was seen on the "Law and Order", "Special Victims Unit" drama Episode "Garland's Baptism by Fire" in 2020. He was has a part of reality shows like "Dancing With The Stars", "Are you Smarter than a Fifth Grader?", "RuPaul's Drag Race", and so on.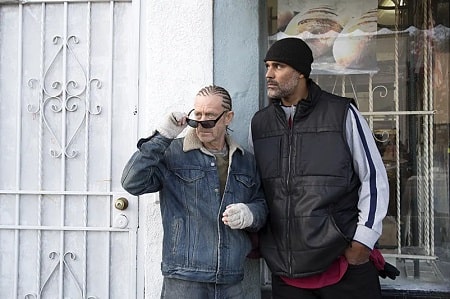 Owner of Luxurious House
In back 2004, Fox purchased a house residence at Wilshire Corridor Los Angeles which worth $1.15 million of 1,800- square foot content two master's bedrooms and three bathrooms. He has also a luxury apartment in Los Angeles for $1.399 million in 2013.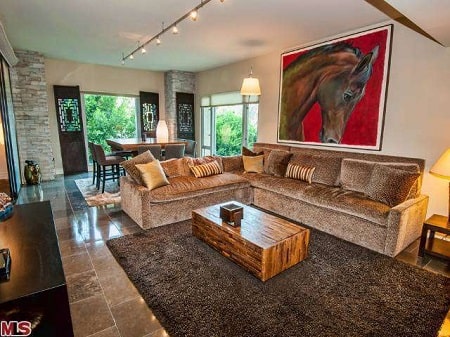 Venture
He was the founder of an esports organization, "Echo Fox", established on December 18, 2015, before it was called the NA LCS spot of Gravity Gaming. The company expanded in the different divisions of games with titles such as Call of Duty, Dragon Ball FighterZ, Injustice 2, Madeen NFL, and so on.
When he was involved in a lawsuit by Echo Fox executive heads because he fought with Doug Christie, a player from Sacramento Knights for which he was suspended for six-game. He allegedly was acting against the best interest of the company. Also, he filed a lawsuit against his partner Amit Raizada and Stratton Sclavos alleging they committed fraud, breach of contract and conspiracy, in response.
Visit Glamour Path for more information about a celebrity's net worth.
-->