Top 5 Richest Celebrity Babies - Rich Parents Not So Spoiled Kids
Published Mon Jun 03 2019 By sgn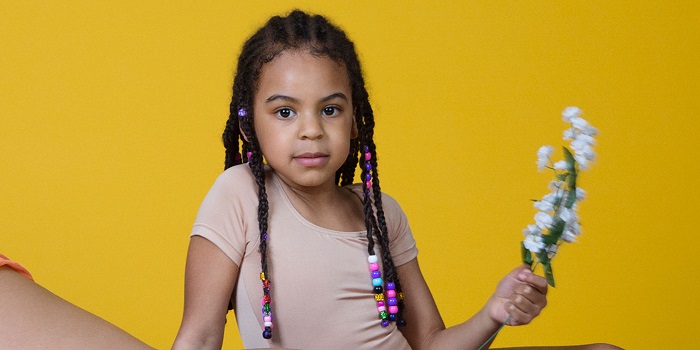 As kids, we've all fantasized about growing up and becoming rich and famous. But for kids of celebrity, success is something that they're already born with.
Celebrity children haven't only been benefited from their parent's wealth. Thanks to their already well-known names, some of these Hollywood kids are carving out their own slice of fame and making money off their talent.
Here are top 5 Richest Celebrities babies who are not spoiled
1. Blue Ivy Carter – Billion Dollar Baby
Blue Ivy Carter, daughter of super music couple, Beyonce and Jay Z, is already living a good life, despite being old enough.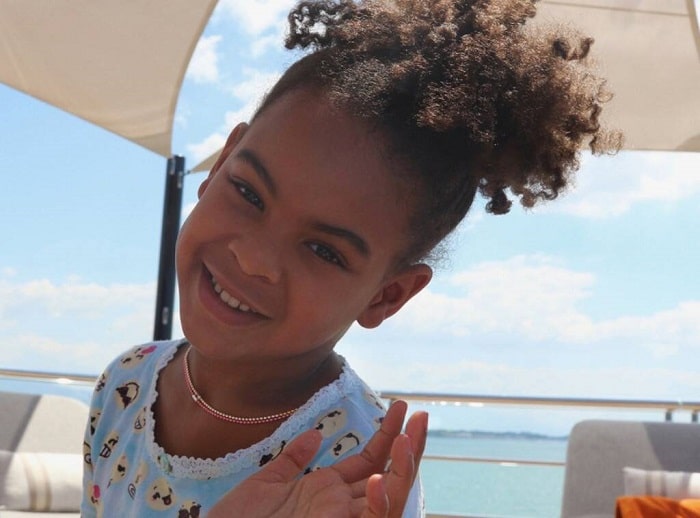 For Blue's first birthday, Jay Z and Beyonce spent $200,000, forking over $95,000 on pink and white roses and more than $2,000 on the cake. They even reportedly spent $30,000 on toys and gifts for the guests. But Blue received the best present of all: an $80,000 diamond-encrusted Barbie doll.
She wears designer clothes that are worth thousands of dollars, including an $11,000 dress that she rocked at the VMAs. She has celebrities like Kanye West attending her birthday parties and regularly goes to glamorous events with her parents.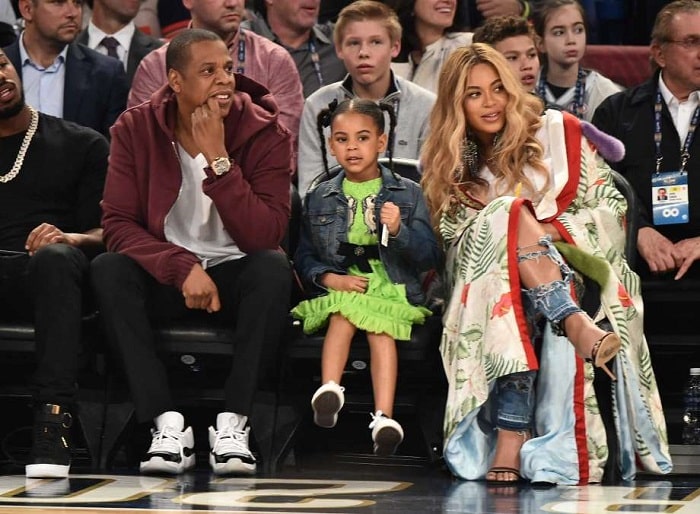 In between all the parties and expensive trips, Blue Ivy is probably exploring the 88 million dollar, 30,000 square foot house that her parents recently bought in Bel-Air.
2. Suri Cruise – Mini Fashionista
Daughter of Tom Cruise and Kate Holmes, Suri Cruise, is already a fashion icon in the making. She even has several fashion blogs that are exclusively dedicated to Suri's personal style.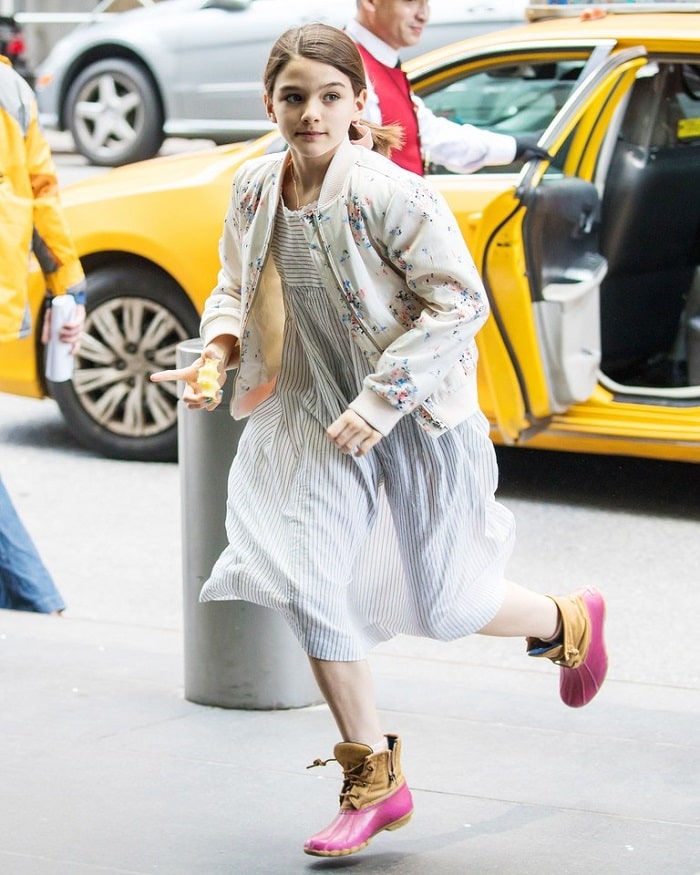 Her father, actor Tom Cruise, has a reported net worth of $550 million and her mom, actress Katie Holmes, has a net worth of $25 million. So, it makes sense that since her birth, to till now Suri Cruise has been living the good life.
Tom and Katie has spent $100,000 for Suri's second birthday, including $17,000 on flowers, $45,000 on food from Wolfgang puck, $5,000 on a cake and $230 on cupcakes. For her fifth birthday, Suri's budget was reportedly $20,000
Suri loves fashion so much that she's already offering fashion advice to her mom and dad. Of course, this advice comes with a cost, since her wardrobe is reportedly valued at being worth more than $1 million; her shoe collection alone costs $150,000.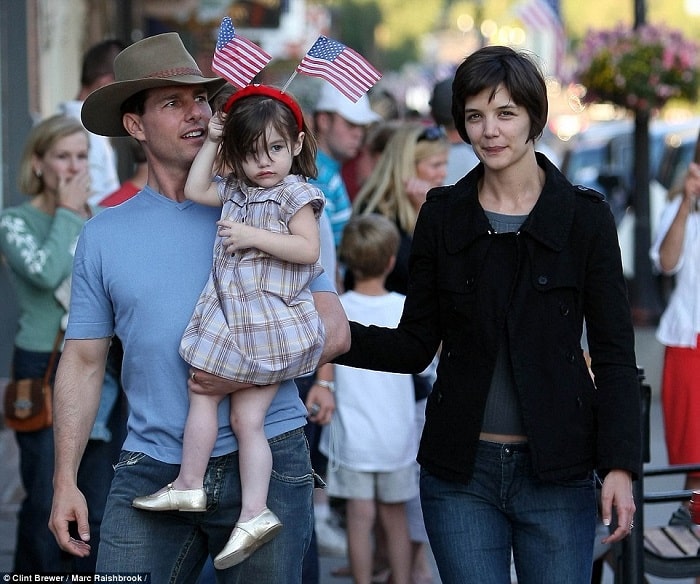 Luckily, in Suri's case, a shoe collection this expensive doesn't present a problem, as her father has a net worth of $550 million. So it's safe to say that Suri's shoes aren't going out of style any time soon, nor will she be worrying about how much they cost, ever.
3.North, Saint, and Chicago West – Spared No Expense
Because North, Saint, and new little Chicago's parents, Kim Kardashian and Kanye West, are fashion moguls and megastars, it's not surprising that these three kiddos have secured an extremely extravagant wardrobe. Kanye net worth is around $130 million while Kim's net worth is $85 million,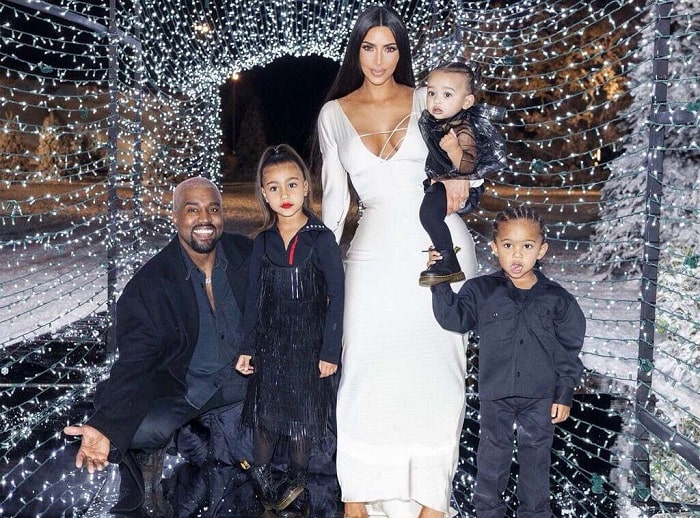 North West has been seen sporting Gucci shoes and carrying a mini Chanel purse, while Saint often wears a bomber jacket, custom made by Ralph Lauren himself, of course.
It doesn't end here. Since Kim just wants the absolute best for her kids, she recently spent $50,000 on a diaper bag. And for that much money, that things better be baby-proof.
4. Jaden and Willow Smith – Talented Investments
Will Smith and Jada Pinkett Smith have a net worth of about $300 million combined, so you know that their kids, Jaden and Willow Smith, must have gotten used to a particular lifestyle by now.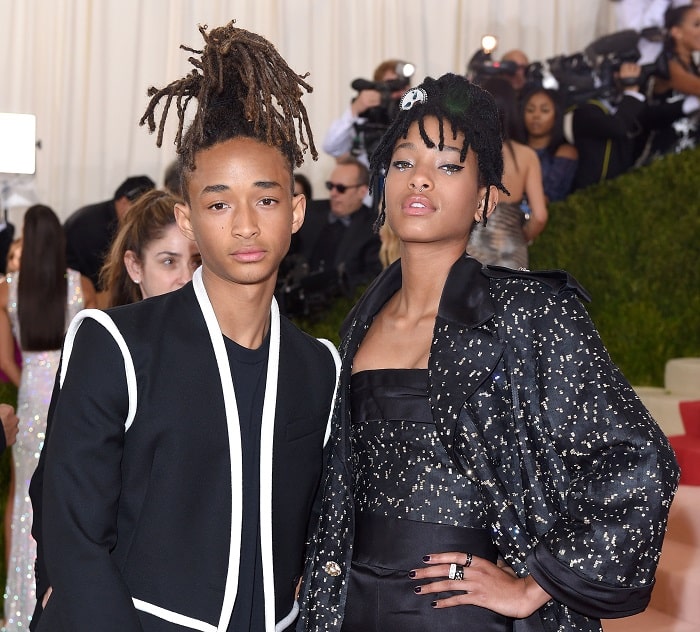 But, as it turns out, the siblings can afford the finer things without even having to ask their parents for money.Willow Smith has begun her career as a singer, with her first single "Whip My Hair" reaching No. 11 on the Billboard Hot 100 charts. Willow's net worth is at a cool $4 million.
Jaden Smith, on the other hand, already has a net worth of $8 million, largely due to his roles in "The Pursuit of Happyness" with Will and his leading role in the 2010 remake of "The Karate Kid."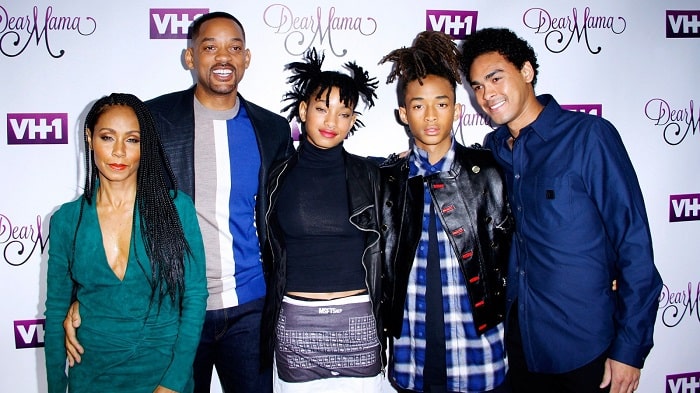 Well, good for them, contributing to the family pot! Looks like Jada and Will Smith have found their family a happy medium; Their celebrity status has allowed their kids to access their passions and dreams and thus find success early on.
5.Pitt-Jolie Kids – Quite a Crew
Although the Pitt-Jolie technically parted ways when Angelina and Brad divorced back in 2017, their six kids continue to have a pretty fantastic life. Brad Pitt has an estimated net worth of $240 million, while actress Angelina Jolie's worth around $145 million. So, their combined net worth is $385 million.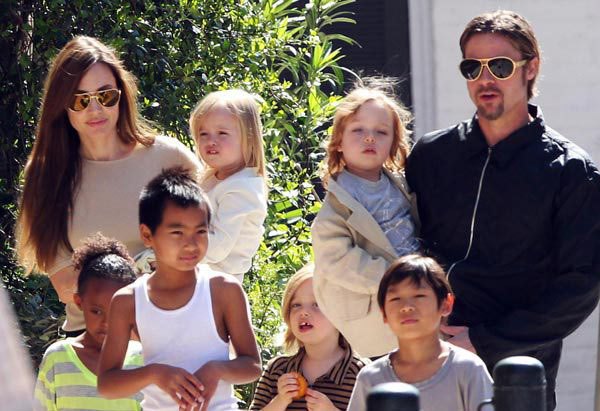 The oldest three of the bunch are adopted - Maddox is from Cambodia, Pax is from Vietnam, and Zahara is from Ethiopia. While the youngest three are Brad and Angelina's biological children – Silox, and finally the twins, Knox and Vivienne.
Of course, they are used to luxury living in multi million-dollar houses in Los Angeles, Malibu, and France, among others. But this lucky bunch isn't spoiled in the sort of way you might imagine.
Visit Glamour Path for more News and Information about richest Celebrities babies.
-->