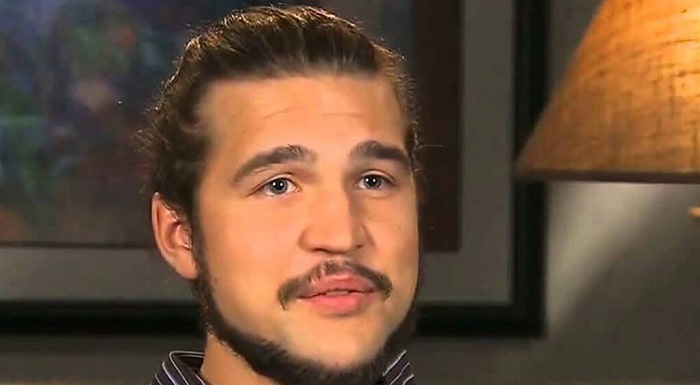 Richard Sandrak, who is best known as by nickname 'Little Hercules', is an American bodybuilder, actor, and martial artist, who rose to fame at an extremely young age because of his extremely muscular physique. He had a ripped and muscular body as a child which helped him gained recognition worldwide.
Sandrak was born on the 15th of April, 1992, in Ukraine. Here are some facts about him:
What's his Net Worth?
Richard Sandrak holds an estimated net worth of $400,000 which he managed to amass from his career as a bodybuilder, actor, and stuntman.
Parents Are Also Fitness Professionals
Richard's crazy physique which he possessed as a child wasn't just a fluke. He parents also are also fitness professionals who previously used to work in fitness related jobs. His father, Pavel Sandrak is a professional martial artist and a former world champion. Talking about his mother, Lena Sandrak, she is also a former aerobics instructor. It isn't surprising why he developed interest for exercise and physical activities.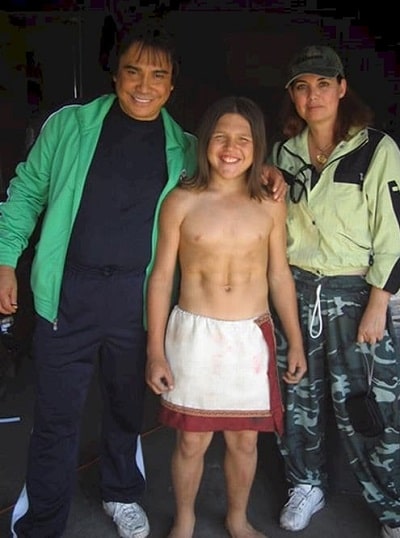 Didn't Have a Normal Childhood
As a child, Little Hercules never really got to spend his childhood like a normal kid. At the time when other kids would be playing on the ground, he would be hitting the gym under the strict guidance of his dad. Neither could he eat delicious pizza nor could he have any other junk funks because he was being pushed to increase his physique. As a result, he was bench pressing 180 pounds at just 6 years old which was totally insane.
Father Got Imprisoned
It was back in 2003 when Pavel got imprisoned for physically assaulting his wife, Lena. He was charged of domestic violence as he broke a wrist and nose of his spouse. Soon after the incident occurred, Richard called the police and his father was imprisoned for four long years. After the former martial arts world champion released from prison in 2007, his wife and son broke relationships with him.
No More 'Little Hercules'?
The Ukraine-born martial artist Richard Sandrak is not even close to resemble the body he once had as a young boy. To clarify, he has gone totally out of the shape which he used to have in his childhood. His body barely has any visible abs nor any tight muscular physique. It all started happening after his father got imprisoned and he lost interest in bodybuilding and wanted to quit for good.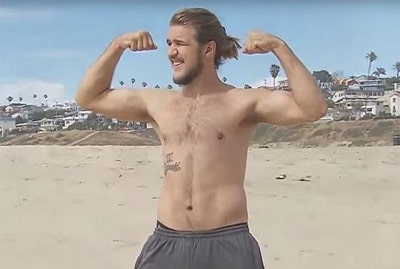 Sandrak decreased his training time to 90 minutes a day from 7 hours a day following the imprisonment of his father, Pavel. He also started eating junk foods like pizza and soda and also changing his diet schedule. This is how his body gradually went on losing its charm and people no longer recognize him as Little Hercules if they compare his childhood pictures with his current ones.
Working as a Stuntman
Most people have now been wondering where the child who was once dubbed to be the strongest boy in the world is. If you belong to that group of people, then you would be shocked to know that he was once working for Hollywood as a stuntman. Yes, he worked for the Universal Studios Hollywood Waterworld show as a stuntman.
Richard stated that he would light himself on fire five times a day in front of huge crowd following the dangerous stunts he used to perform. As of now, no one has quit heard of what he's been up to, maybe another adventurous job!
Wished to Work for NASA
As Little Hercules quit his passion for bodybuilding, he has revealed that he has several other hobbies he is currently focusing on. He stated that he does stair climbing, stair climbing, and riding skateboard as his daily hobbies and really enjoys doing them. When he was asked what job would he wish to pursue, he stated that
Screen Appearances
Back in 2008, Richard starred in the documentary 'The World's Strongest Boy' which was made up on his life and his journey of achieving such a wonderful physique at a young age. Apart from that, he has also appeared in the 2012 movie 'The Legends of Nethiah' and several episodes of 'Hogan Knows Best' and 'Inside Edition'.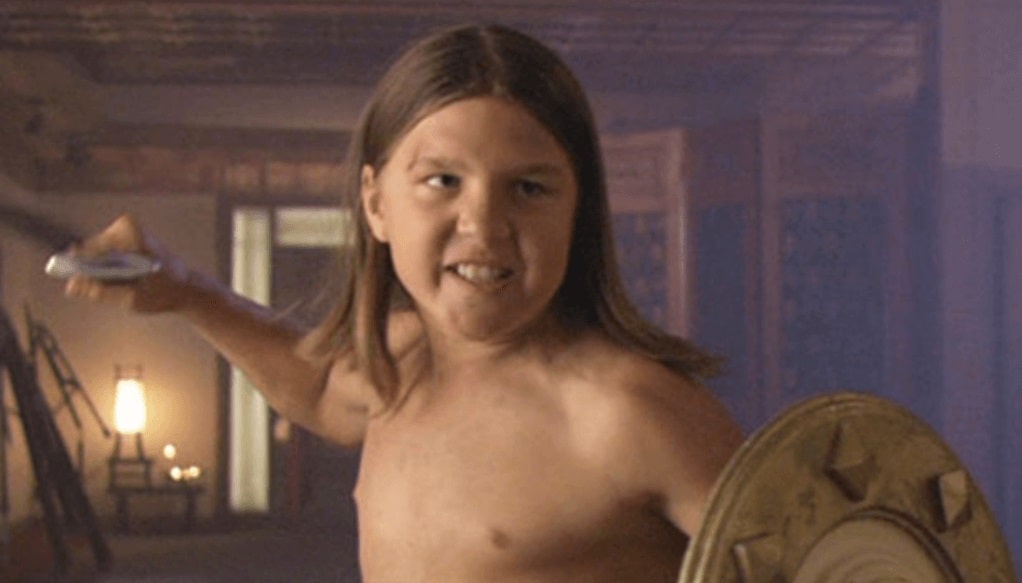 Speculations Regarding Tight Physique
As Sandrak was creating buzz all over the media for having such a ripped and muscular body at age 11, he was examined after which it was found that he had only 1% body fat. This raised the eyebrows of everyone and speculations started rising on how could it be possible. People even started guessing and claiming that he used steroids on his body to achieve such body because it is logically impossible to have such body at such age.
Shutting down all the rumors and allegations, Lena stated that her son never used any substance on his body to gain the gorgeous physique.
Has an Instagram Account
Talking about social media presence, Richard Sandrak previously used to use an Instagram account by the name @richardsandrak. The account consists pictures of him at his bodybuilding years where he appears to be ripped in shape. The account hasn't been active in years and doesn't contain any pictures of him from present.
Follow Glamour Path for more latest and interesting updates about more celebrities.
-->