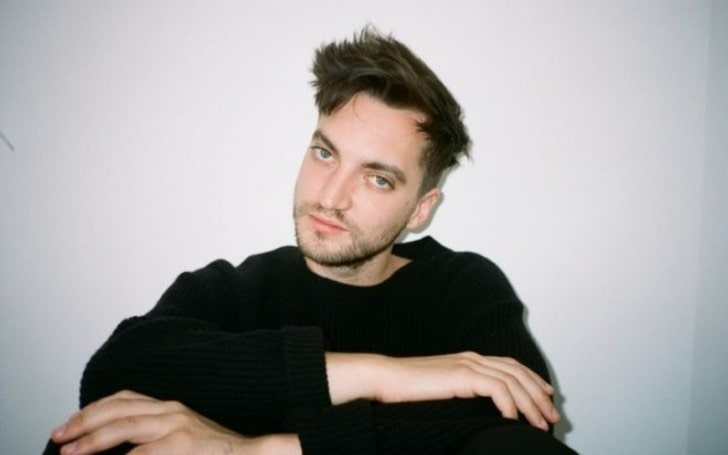 Richard Harmon who was born on August 18, 1991, is a Canadian actor/model best known for playing John Murphy on the CW's The 100. He's also renowned for his roles in The Killing as Jasper Ames and Continuum as Julian Randol. Harmon's performance in the film If I Had Wings gained critical acclaim.
Richard was named to the list of the most popular TV actors, as well as the elite list of famous Canadian celebrities. Despite the fact that he is an actor, he has never attended acting school or received professional coaching.
Early Life
Richard Scott Harmon was born on August 18, 1991, in Mississauga, Ontario, Canada. He was born under the sign of Leo and is 31 years old. When he was ten years old, he began performing.
The guy is known to some as a model. He started modeling when he was 15 years old.
Family Background
Allan Harmon, his father, is a director, and Cynde Harmon, his mother, is a producer. R.L. Stine's The Haunting Hour (2010), The Christmas Calendar (2017), and If I Had Wings (2017) are among the films directed by Allan Harmon. Cynde Harmon is a producer, actor, and executive producer who has worked on a variety of projects. The Christmas Calendar (2017), Rachel (2018), and Wolf Canyon (2009) are just a few of her works.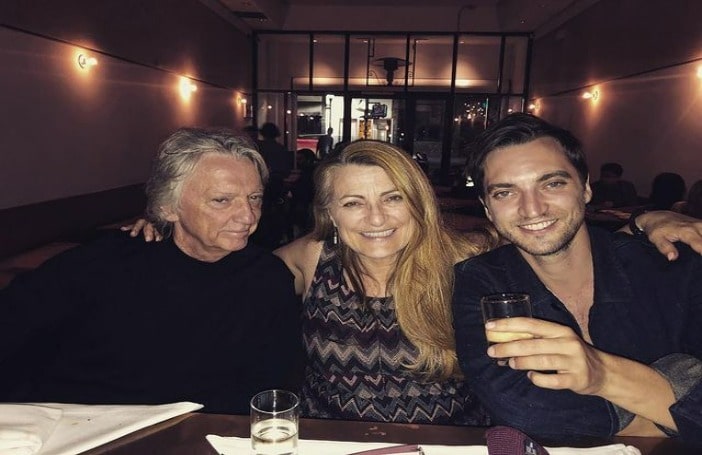 Jessica Harmon, his sister, who was born on December 27, 1985, is an actor as well. She is most recognized for her roles in The 100 (2014), iZombie (2015), and Battlestar Galactica: The Face of the Enemy (Battlestar Galactica: The Face of the Enemy) (2008).
Television Career
Madison was the Canadian actor's debut small-screen appearance in the 2003 series 'Jeremiah.' After that, he appeared in the 2006 television series 'Medium' and 'Da Vinci's City Hall.' He appeared in 'Flash Gordon' and 'Aliens in America' the following year. He also played Gaunt Teenage Addict in an episode of the 2009 series 'Smallville.' In 2010, he also appeared in the films Caprica,' 'Riese: Kingdom Falling,' 'Fringe,' 'Shattered,' and 'Tower Prep.'
The 31 years old got the Leo Award for Best Supporting Performance by a Male the following year after appearing in two episodes of the horror series 'The Haunting Hour: The Series.' In the meanwhile, he starred in the 2012 films The Killing' and 'The Secret Circle.' He also had a recurring part in 'Continuum,' for which he won the Leo Award for Best Supporting Performance by a Male in a Dramatic Series for the second time.
Harmon then had his big break in the 2014 CW series 'The 100,' where he played John Murphy, the main character. The show follows a group of post-apocalyptic survivors, largely a gang of criminal adolescent survivors, who have survived the disaster. This series has a total of 96 episodes and seven seasons to date. He starred in the crime drama series CSI: Crime Scene Investigation and the mystery series Garage Sale Mystery, both of which aired in 2015. In the fourth season of the 2019 series 'Van Helsing,' he gets a recurring role as Max Borman.
Film Career
Richard Harmon made his cinematic debut in 2005 as Timmy in the television film 'School of Life.' During his early career, he also appeared in television films such as 'Painkiller Jane' in 2005, 'To Be Fat Like Me' in 2007, 'Left Coast' in 2008, 'Wolf Canyon' in 2009, and 'The Cult' in 2010. He starred as Danny Reyes Jr. in the drama film 'Judas Kiss' in 2011 and as Clay in the 2012 film 'Rufus.' He was cast in 'Girl in Progress' and 'Grave Encounters 2' the same year. In addition, he participated in three television movies in 2013: "One Foot In Hell," "Scarecrows," and "Forever 16." He also played Alex Taylor in the film "If I Had Wings," for which he was nominated for both the Canadian Screen Awards and the Lew Awards.
'Christmas Icetastrophe' in 2014, 'A Mother's Instinct' in 2015, and 'The Hollow' in 2016 are some of his more recent television features. In 2018, he appeared in the films Crypto' and 'I Still See You.' Later, he had cameo appearances in films such as School of Life, Painkiller Jane, To Be Fat Like Me, Left Coast, and The Ambassador, among others. In the anthology horror film Trick 'r Treat, he made his theatrical feature debut in a minor role. His part in the action-adventure flick Percy Jackson and the Olympians: The Lightning Thief catapulted him into the spotlight.
Net Worth
Richard Harmon's net worth is predicted to be $4 million as of 2022. His principal source of income is a successful acting career, and he is able to win the hearts of viewers with his tremendous screen presence. Despite being a villain, many fans believe him to be one of the best characters in The 100 over the series' entire run.
The actor starred in the American romantic fantasy film The Age of Adaline, which grossed $65.7 million against a $25 million budget. Richard's net worth will rise in the coming days as he continues to work in the acting industry.
Achievements and Awards
Richard Harmon won the 2019 Anaheim International Film Festival Award for 'Puppet Killer,' which he shared with his actors. He also won a Leo Award for his roles in the R.L. Stine's The Haunting Hour and Continuum series in 2011 and 2013, respectively.
In 2018, he received a Whistler Film Festival Award for his efforts in the film 'Woodland.'
Relationship Status
For a few years, Richard was in a relationship with Genevieve Buechner. Their partnership came to an end. Recently, Richard Harmon is dating Rhiannon Fish, a Canadian-Australian actress, according to his social media posts. In 2016, the couple met on the set of the drama The 100. In 2016, she joined The 100's recurring cast as Ontario.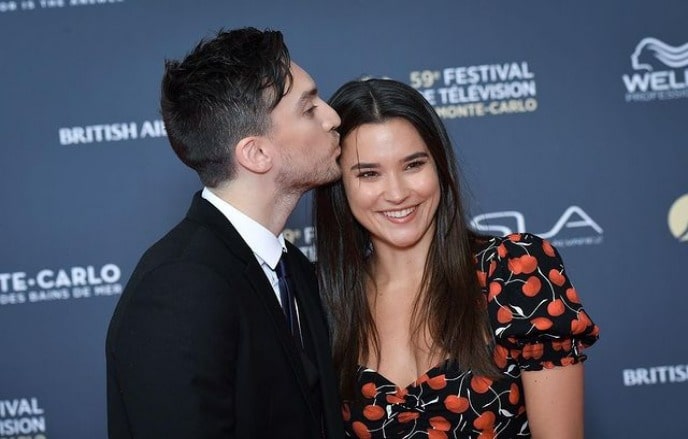 In April of this year, Richard and his girlfriend started posting images of themselves on Instagram. They made their red carpet debut as a pair at the Monte Carlo Television Festival.
Facts about Richard
Richard is a big lover of American football, and his favorite team is the Notre Dame Fighting Irish. He is a pro-feminist who actively campaigns for the LGBTQ community's rights.
He is a serious laser tag player, and he enjoys laser tag with his friends every Friday night. He enjoys SpongeBob SquarePants, Bob Dylan, and The Rolling Stones, among other things.
Physical Stats
Richard is a tall man, standing 5 feet 10 inches tall. He's about 72 kilograms. His body measurements are 40-32-13 inches respectively.
With blue eyes and dark brown hair, the actor has an athletic body type.
Social Media
Harmon keeps his social media profiles up to date. Richard Harmon's Instagram account, @richardsharmon, has 1.3 million followers.
Similarly, he has over 325.9 thousand followers on Twitter (@RichardSHarmon). He doesn't, however, have an official Facebook page.
Follow Glamour Path for more updates!
-->