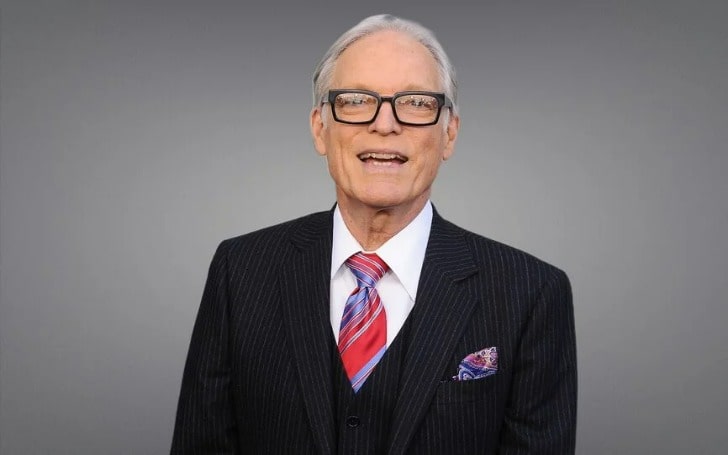 Richard Chamberlain known as the 'King of the Miniseries,' is an American actor who rose to prominence after playing the title role in the television series 'Dr. Kildare.' His naive charm and good beauty made him a 1960s teen idol.
Chamberlain has received numerous awards throughout his long career. He was awarded the Golden Apple Award in 1962 and 1980. In 1963, 1981, and 1984, he won the Golden Globe Award for Best Actor in Motion Picture. He received the Photoplay Award from 1962 to 1964. And also received the Steiger Award in Germany in March 2011.
Early Life
Richard Chamberlain, who was born on March 31, 1934, in Los Angeles, California, starred in the renowned 1960s medical drama Dr. Kildare as well as other great miniseries such as Shogun and The Thorn Birds. His parents, Charles Axion Chamberlain and Elsa Winnifred Matthews, and his older brother, William Hayes Chamberlain, raised him in Beverly Hills. His mother, an actress, and singer possessed a wide range of creative abilities. Chamberlain's youth, on the other hand, was marred by his father's alcoholism.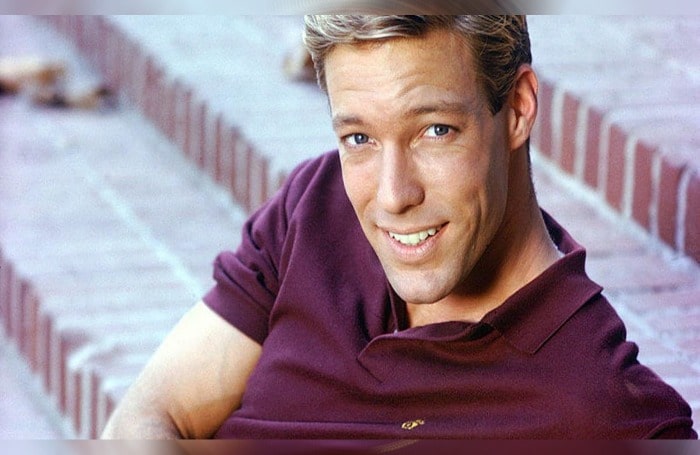 Chamberlain attended Pomona College in Claremont, California after graduating from Beverly Hills High School. He studied painting and art history there, as well as participated in student theater plays. He experienced a life-changing breakthrough as a beginner actor during his senior year, writing in his memoir Shattered Love in 2003, "maybe I might embrace my first love and actually become an actor!" Regrettably, fate compelled Chamberlain to postpone his acting ambitions. He was enlisted in the US Army during the Korean War. "I detested being a soldier... I despise being told what to do. I'm not a big fan of bossing others. I graduated as a sergeant. "It was just another part for me," Chamberlain subsequently told The Advocate.
Acting Career
In the early phases of his career, he appeared in a number of minor roles in television programs. Riverboat, Gunsmoke, Mr. Lucky, The Deputy, Alfred Hitchcock Presents, Secret of the Purple Reef, Bourbon Street Beat, Whispering Smith, Rescue 8, Thriller, A Thunder of Drums, and Paradise Kid were just a few of the films featured. Dr. Kildare, a television drama, gave Chamberlain a big part. He played Dr. Kildare, a physician intern, in the well-received 1961 series. He became an immediate celebrity figure adored by female viewers due to his attractive looks. He took dancing and singing lessons to maintain his military discipline. Songs like Three Stars That Will Shine were recorded by him.
In 1963, he made his debut film appearance. Twilight of Honor was his first film which was a courtroom drama set in a courtroom. He played David Mitchell, a lawyer representing a murder defendant. Two years later, he starred in Joy in the Morning, a cinematic adaptation of the book. He played Carl Brown, a law student, in the film of the same name. In later films, he played more serious characters in order to discard the sweet, attractive reputation he earned during Dr. Kildare's production. Following the conclusion of Dr. Kildare, he appeared in the films West Side Story and The Philadelphia Story.
In 1968, he appeared in two films: Portrait of a Lady and Petulia. In 1969, he continued his acting career. Chamberlain appeared in the film The Mad Woman of Chariot as a character. He went on to play Hamlet in William Shakespeare's iconic drama. For his roles, he received a lot of praise from British viewers. He has recently appeared in films such as The Perfect Family and We Are the Hartmans. In 2011, both films were released. He also appeared in Justice League: Gods and Monsters, which was released in 2015. His most recent picture, Nightmare Cinema, was released in 2018, and he starred as Dr. Mirari.
Stage Acting, TV Series and Music
The charismatic actor returned to a theater performance in 1966. He became a member of the Broadway troupe and appeared in the theatrical show Breakfast at Tiffany's in 1966. Chamberlain left the United States for England after the Broadway show was a commercial flop. In the 1980s, he appeared in television shows such as Shogun in 1980, The Thorn Birds in 1983, and King Solomon's Mines in 1985. In the television action series The Bourne Identity, he played Jason Bourne for the first time.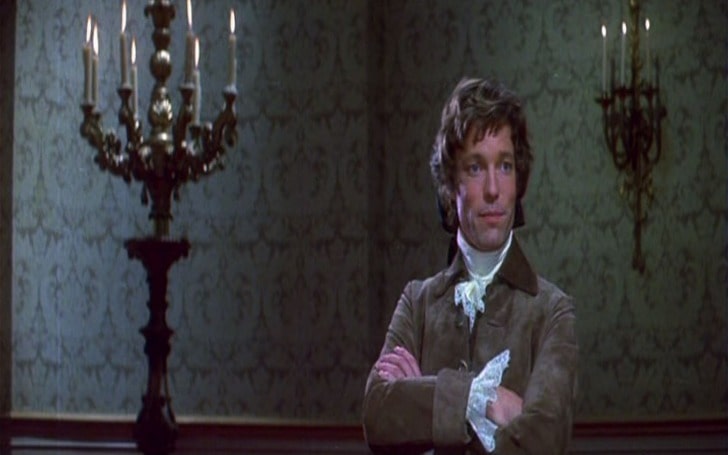 Chamberlain originated the part of Jeff Claypole in Breakfast at Tiffany's and sang the title song in Joy in the Morning. He also played El Gallo in The Fantasticks, Professor Henry Higgins in My Fair Lady, and King Arthur in Spamalot, as well as Prince Edward in the film The Slipper and the Rose: The Story of Cinderella.
In 1970, he embarked on increasingly challenging jobs. In the film The Music Lovers, Chamberlain played Tchaikovsky, a Russian composer of classical music. In the 1972 television film The Woman I Love, he played a member of the royal family. He played King Edward VIII of England, who abdicated his throne to marry an American divorcee. He appeared in the films The Three Musketeers (1973), Ladies Not Burning (1974), and The Man in the Iron Mask (1977).
Later Life and Coming Out as Gay
Richard revealed his sexual orientation in his 2003 autobiography, Shattered Love. He had kept his sexual orientation a secret for the majority of his career, believing that revealing it would jeopardize his job. "I'm not a romantic leading guy anymore, so I don't need to foster that public image anymore," Chamberlain said in a 2003 Dateline interview.
In recent years, he has been involved in a diverse range of initiatives. He played King Arthur in a touring production of the musical comedy Spamalot in 2009, Brooke Shields in a Los Angeles stage adaption of The Exorcist in 2012, and in 2014, an off-Broadway performance of David Rabe's Sticks and Bones starred Holly Hunter and Bill Pullman. He'll also be seen in the impending revival of David Lynch's cult classic television series Twin Peaks. Chamberlain also published a collection of haiku poems, My Life in Haiku, in 2013, in addition to his memoir.
Relationship Status
Richard Chamberlain was linked to television actor Wesley Eure in the early 1970s, according to rumors. Years later, in 1977, he met Martin Rabbett, an actor, writer, and producer, and they began dating. In Hawaii, the couple married in 1984.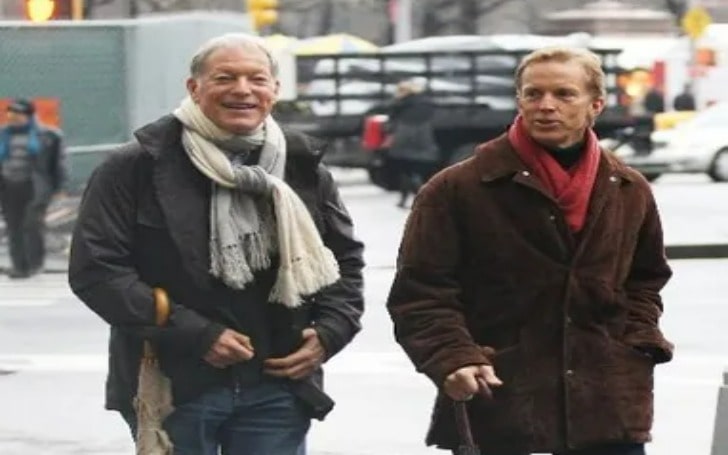 In 2010, the couple divorced amicably, with Chamberlain relocating to Los Angeles. Rabbett and Chamberlain "don't live together anymore, and we're much better friends than we've ever been," Chamberlain stated in a 2014 interview.
Richard Chamberlain's Net Worth
As of 2022, Richard Chamberlain's net worth is predicted to be $20 million. The celebrity, who is now 88 years old, continues to appear on TV shows. Viewers saw their idol on episodes of Nip/Tuck, Leverage, and Chuck in the 2000s.
In 2010, he was seeking $19 million for his oceanfront property on Maui, which he had spent nearly four years developing. The property includes six bedrooms and is over 6000 square feet.
Social Media Presence
Unfortunately, the legendary actor is not on any social media platforms. He doesn't seem to entertain the internet kinds of stuff.
Though, we can find many fan accounts over the internet and guess how much the actor is loved and appreciated.
Want more information on your favorite celeb? Then, keep following our page Glamour Path!
-->