About Rhett James McLaughlin - Link Neal's Comedy Partner & YouTuber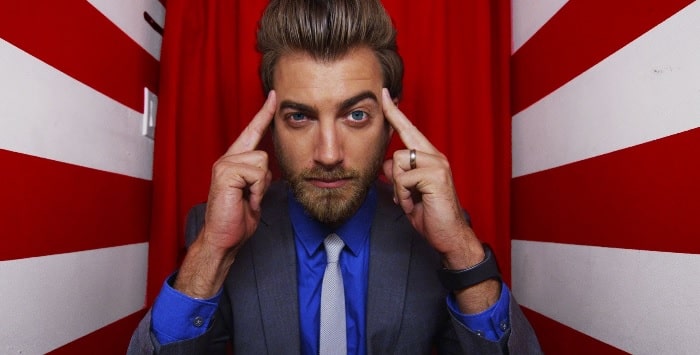 Rhett McLaughlin is popularly known as an American comedian, actor, and YouTube celebrity. He is known for having a great partnership host with Link Neal which is widely famous among the youth audiences in their YouTube Channels.
McLaughlin was born on 11 October 1977, in Macon, Georgia, in the United States of America. He holds an American Citizenship and his horoscope is Libra.
Let's look closely at unknown facts of McLaughlin:
Huge Net worth
Globally renowned YouTuber, Rhett McLaughlin has an estimated net worth of $16 million. He has accumulated a big amount of money from his career as a YouTuber. Rhett and his partner have combined as 4 channels which have huge subscribers.
He is also associated with several popular brands and local advertisement companies to endorse it on their channel. It could definitely add more number of digits to his net worth. He and partner, Link are enlisted for the highest-paid You-Tubers in worldwide.
Wife: Jessie Lane
Before marrying now-wife Jessie Lane, they dated for a long- time and tied the knot on the 29th of March, 2001. Since then, the couple is living happily. Although his wife Lane likes to maintain low profile status. She rarely appeared on his YouTube channels.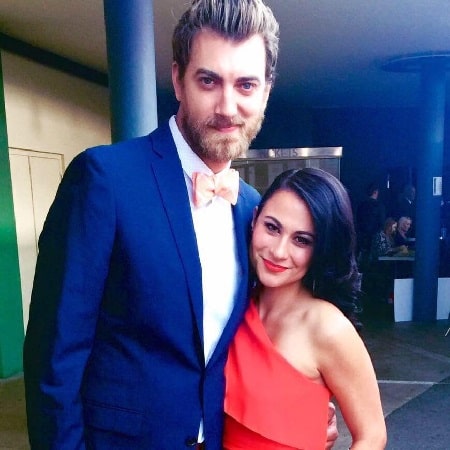 Father of Two Sons
McLaughlin is the proud father of two sons. His eldest son's name is Locke McLaughlin born on February 24, 2004. Whereas his second name is Shepherd McLaughlin was born in 2009.
Shepherd has appeared in the short movie "Star Bound" in 2014 at the age of 5. Both of his sons appeared in multiple of his videos on YouTube channels. He is very close to both kids.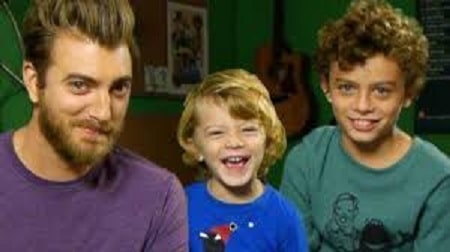 Parents and Siblings
Popular YouTuber star, McLaughlin is the son Jim McLaughlin and Diane McLaughlin. He grew up with his brother's name is Cole McLaughlin and spend his childhood in Macon, Georgia. Later, he moves to Los Angeles, California for his career as a video career.
Lavish House
Comedian Rhett has brought a lavishing house in the Los Angeles suburb of La Crescenta worth $1.425 million. The house expands into a 3,214 square foot house.
With a modern traditional style concept in 1978 with dark hardwood flooring, sunken family room, dining room, a luxurious kitchen. The house consists of a large outdoor basketball court and a wide swimming pool and spa.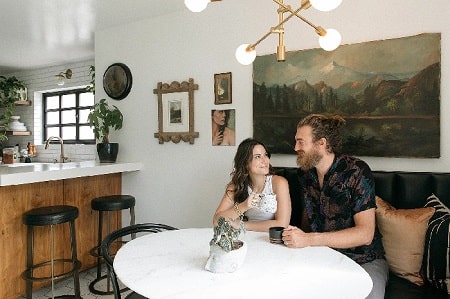 Best Buddy: Link Neal
Friends in need are a friend indeed. The statement is the true subtitle to their friendship. Rhett and Charles Lincoln Neal III aka Link. They met on their first day of first grade at Buies Creek Elementary School in North Carolina in 1984. They were in the same college.
Both have also written a song and made a documentary about their first meet called Looking for Ms. Locklear. Rhett and Link are co-hosted the popular daily show Good Mythical Morning, runs four channels, a podcast, and two books, bought the network Smosh for $10 million in February 2019.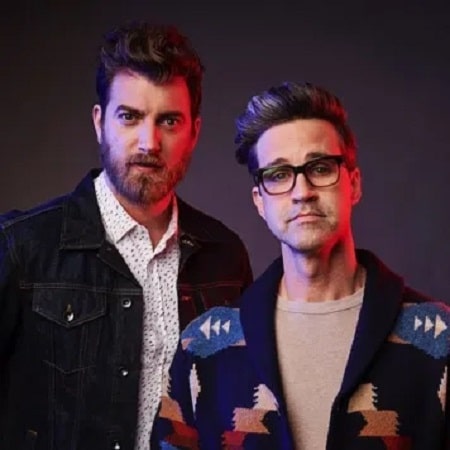 Alma Degree and First Job
McLaughlin has done his schooling at Buies Creek Elementary School. Later, he joined State University in North Carolina and graduated in Civil engineering. After graduation, joined "Black & Veatch "for a certain time and quit the job to make his career on the internet.
YouTube Channel
After graduation, he joined jobs but by the time decided to quit the job and started making a career on YouTube. He is co-founder of the first channels "Rhett & Link" uploading many different videos on the channels. Rhett joined the channels on 6 Jun 2006 and has 4.96M subscribers.
And eventually started a second channel name "Good Mythical Morning" started on 17 Sep 2008, has 16.7 M subscribers. The third channel "Mythical Kitchen" joined on 23 Jan 2014with 1.45M subscribers and the fourth channel "Ear Biscuits" joined in20 Mar 2014 with 287K subscribers. He earns an extreme amount of money from his youtube channels.
Dog Lover
Rhett has Maltipoo puppies which he named Lola from Wylder's Holistic Pet Center and Rescue in Studio City CA. He has a very special love for his dog and shares a lovely picture on social media.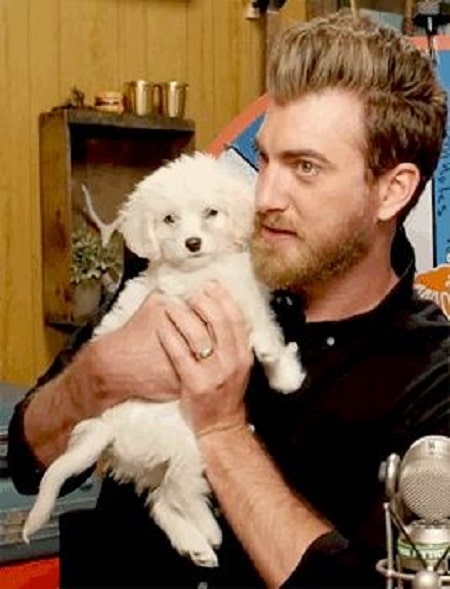 Social Media
Being a social media influencer, McLaughlin has been active on social media like on Instagram he has over 1.3m followers. On Twitter, he has 681.1K++ followers. Both accounts are under the username @rhettmc.
To know more facts about celebrities visit Glamour Path.
-->