Remy Ma Plastic Surgeries and Tattoos - Before and After Surgery Pictures
Published Mon May 27 2019 By DGM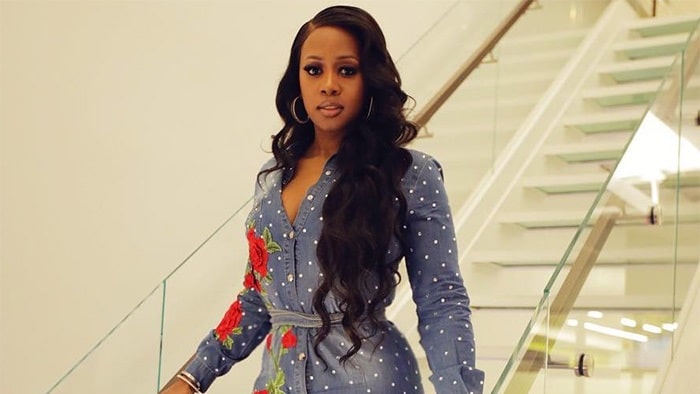 The American rapper Reminisce Smith aka Remy Ma has not done any plastic surgeries but has inked two tattoos on her body.
While there have been rumors that the "Wake Me Up" rapper went under the knife, she has clearly denied any argumentation. She claims that she has not used the cosmetic procedures and has acquired the results via tough workouts.
Remy Ma's Plastic Surgeries Rumors
There have been some rumors about Remy Ma's plastic surgeries. The surgeries that she has allegedly had are enlisted given below:
Breast Surgery
People guess that the New York native has got her breasts enhanced through an augmentation surgery. If we take a close look at the picture given below, we can easily point out the difference between her breasts size, over the years.
Waist Surgery/Liposuction
The wife of $600,000 worth rapper Papoose was also a subject of an alleged liposuction surgery. As she has drastically transformed her curves, fans believe that she got her waist refined through surgery.
Though most people accuse that she had a Liposuction, Remi has credited exercise and diets for her fitness.
Nose Job
Reminisce Mackenzie's mother, Remy is also rumored that she had her nose done! Her nose has noticeably altered throughout her hip hop career. If you take a closer took to the picture below, you would notice that her nasal bridge has experienced a slight decrease in size.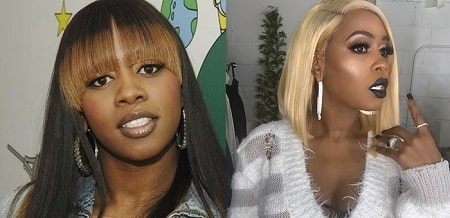 Along with the small decrease in the size, it also has got slimmer as compared to the thicker and broader nose she previously had. It is very obvious that she underwent a nose job.
Got Dissed By Nicki Minaj
Remy Ma who is worth $4 million, has faced some strong accusations from her rival rapper, Nicki Minaj. Nicki released a diss track 'No Frauds' in 2017, as a response to Ma's previous diss where she had a verse for Minaj's huge breasts and buttocks.
In her song, Minaj questioned Remy's face changes and also said that she has Remy's pictures from her early days before her alleged surgery.
Remy Ma's Tattoos and Their Meaning
Remy Ma two tattoos beautiful tattoos on her legs, which are visible in the pictures beliow: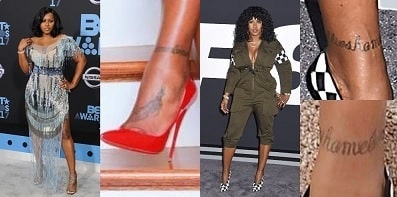 Feather Tattoo on Left Foot
The Grammy-nominated rapper has inked a feather on the top of her left foot. Feather tattoo represents characters as found in birds such as courage, truth, freedom, bravery, traveling and more. It also symbolizes messages from the spirit world.
Writing on Left Ankle
The 'All The Way Up' rapper has a got tattoo of her husband's name (Papoose) on her left ankle. She has tattooed her husband's first name (Shamele) on her left ankle.
Visit Glamour Path for more Celebrities Plastic Surgeries and Tattoos Information.
-->