Late Redd Foxx's Net Worth - Comedian Was Broke At The Time of Dearh
Published Tue Jan 28 2020 By aisha
John Elroy Sanford who was widely known by his professional name Redd Foxx was an actor and comedian. From his varied career, Foxx had a whopping net worth of $11 million which soon sank to $-3.5 million at the time of his death.
Foxx has been nominated for six different awards and has won four other prestigious awards from his career. He also has been nominated for four Golden Globes Awards while and has won one Award. Let's find out how Foxx huge net worth went to downfall:
How Did He Earn HisWorth?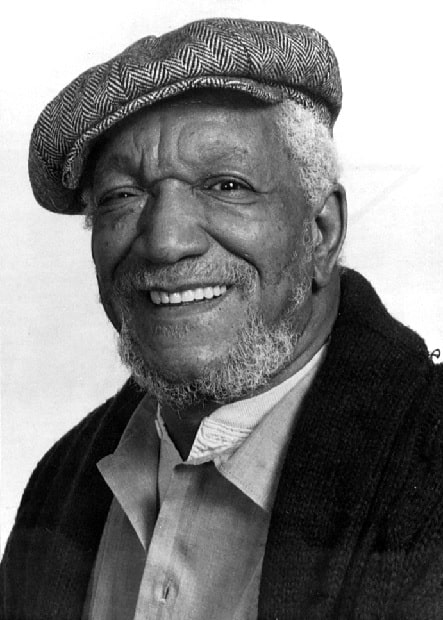 Foxx had an estimated net worth of $11 million from his varied career as an actor and comedian. He had earned his huge worth by appeared in sixteen television series, movies, and by his comedy show, and by being the author of his book.
It was reported that during Foxx's career, he once has earned a fortune of $4 million in one year by working in multiple movies and television series.
Earning from Sanford and Son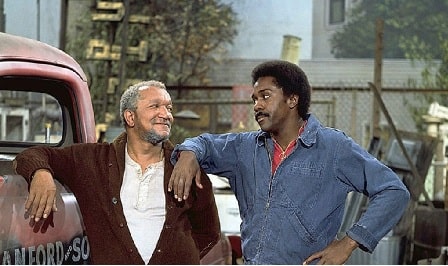 The Harlem Nights actor has played the character of Fred G. Sanford / Himself in the televisions series Sanford and Son. The series is about the problem of an ill-tempered junk dealer and his frustrated son. Foxx got a salary of $25,000 per episode and has appeared in 135 episodes of the show from where he has alone earned a massive salary of $3.4 million at the end of the show.
Earning as Author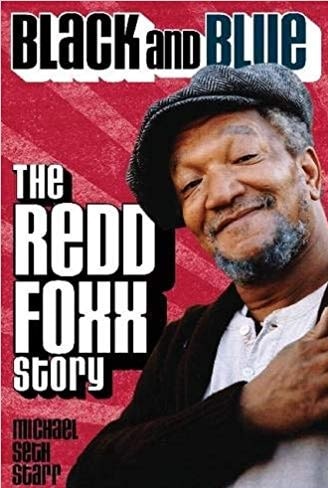 Uncle Budd / Booker Washington Sims from Cotton Comes to Harlem is the author of his biography 'Black and Blue: The Redd Foxx Story'. The cost of the book is $16.49 in Kindle and $27.99 for its hardcover.
House and Car Was Seized By IRS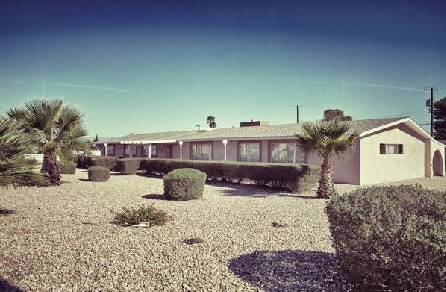 Redd Foxx's property was claimed by the IRS because he owed a total of $755,166.21 to income tax from the year 1983 to 1986. Then on November 28, 1989, his Las Vegas home and his seven vehicles including a 1975 Panther J72, 1927 Model T, Vespa motor scooter, 1983 Zimmer, and others were seized by the IRS together with some interest and penalties.

Not only his house and cars, but the IRS also seized his bundle of guns with a semiautomatic pistol which was 300 items in total. Then they took all the necklaces and bracelets he was wearing with some cash of $12,769 that was in his pocket.
Sued for $10 million by Tandem
The Royal Family actor was once sued for $10 million by the producer of the show, Tandem Productions of Sanford and Sons. During season two of the series, Foxx walked out of the show because of his low salary of $19,000. Later he asked the producer of owning 25% ownership from the show it was then the Tandem Productions sued Foxx.
Later in June 1974, the dispute between the producer and Foxx was solved and his salary was raised by $6,000 which became $25,000.
Divorce settlement
Foxx was married to four women in his life from which his wealth was badly dropped. To get a divorce with his second wife Betty Jean Harris, Foxx spent $150,000 in waiting for the divorce that included $10,000 in monthly support in 1974. Then again in 1979, he spent $2,500 awaiting his third divorce with Yun Chi Chung and in 1981, he paid $300,000 for a divorce settlement.
Was in $3.6 million debt during his death
In 1983, Foxx claimed himself as being bankruptcy which proceedings continued through 1989. After claiming his bankruptcy he was continuing with his work until his death on October 11, 1991, after suffering from a heart attack in the set of Sanford and Son. At the time of Foxx's death, he was still under a debt of $3.6 million in taxes.
Visit Glamour Path for the latest celebrity information.
-->