Know Rece Mitchell - Partner of NBA Star Lou Williams and His Baby Mama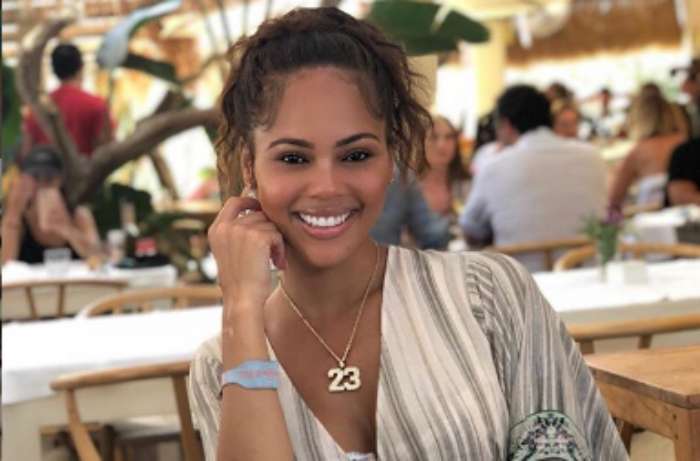 Rece Mitchell is a famous influencer who dated NBA star Lou Williams and then cheated on Lou with Hip-Hop super-star Drake. Lately, she gave birth to Lou Jr. on the last day of 2019, which got her all hyped up, all over again!
So, here are a few facts that you might have missed out on the one half of Mitchell twin "Rece Mitchell". So, let's get started, with her net worth!
What's Her Net Worth?
As an influencer, backed-up by 217K followers, Mitchell is reportedly worth over $500 thousand earned as a social influencer, calendar model, and product-brand advertiser!
She is often seen partying with some of the hottest men from entertainers to pro-athletes, and the lifestyle does come with an expense right? Currently, she is busy parenting her months old infant but has also done some body positive shoots after pregnancy.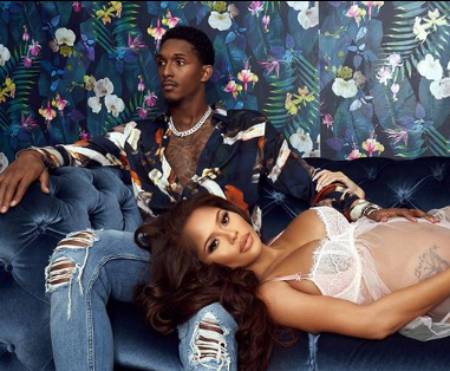 Likewise, her partner and baby papa Lou Williams' current net worth is reportedly around $15 million earned as a successful NBA basketball player.
Source of Income
Rece isn't just famous for her on and off relationship with Lou, this athlete's girlfriend is also a successful entrepreneur on a roll!
As an entrepreneur, she has created her own clothing store D4 Threads, which is a unisex product brand and she along with her twin sister also run a beauty product line 2Glamorous, which focuses on cosmetics, nail, and hair products.
House in Bel-Air
Mitchell and Lou Williams' currently live in Lou Williams' $8.7 million worth Bel-Air home bought from another NBA legend Chris Paul. The House belonged to singer-songwriter Avril Lavigne prior to Chris.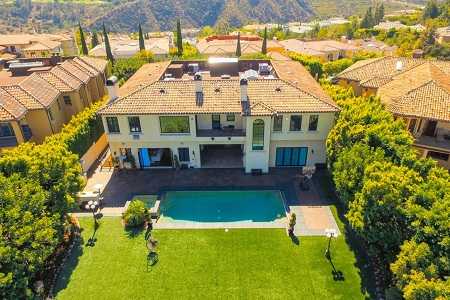 The Mediterranean family house features a front yard fountain, a backyard swimming pool, a master bedroom and six other bedrooms.
Her early-life & bond with her sister
Rece Mitchell was born on 21 January 1994, in Detroit, Michigan, to a single mother Gretchen Meeuws, along with her identical twin sister Daria Mitchell. Likewise, she also have a brother named Amir Johnson.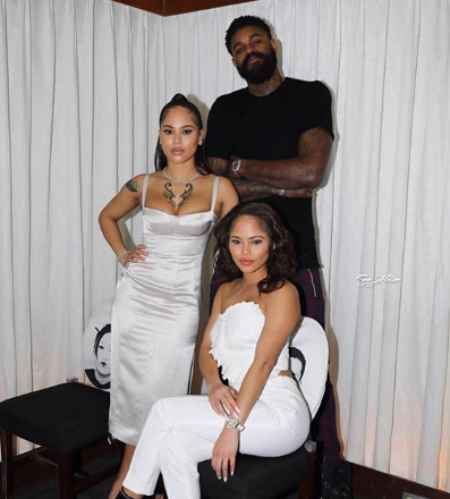 Added that, she is a well educated Instagram model and celebrity as she is a Henninger High School and Michigan State University graduate. Likewise, she first got famous as a model along with her twin sister. The pair share a great bond with one another and are often seen on eachother's Grams.
Lou William-Ashley Henderson & Rece Mitchelle Love Triangle
Rese and Lou still live in a very confusing relationship. They openly had different fights on social media and have played the blame games on one another after they got out of an open Triangular relationship where Lou William was dating his former baby mama Ashley Henderson, and Rece Mitchelle, at once.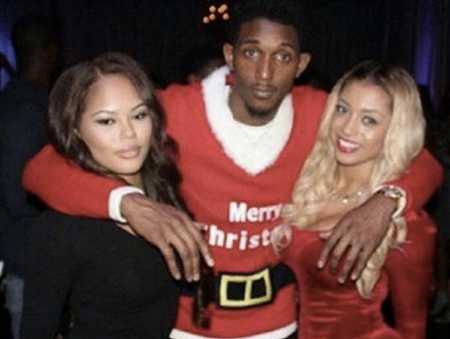 At first people were complementing Lou for his dating skills, fut things got out of their hands pretty fast! The whole social media drama started after they started making quotations over each other blaming each other for having another partner.
This whole thing started with Rese was rumored to have flown with rapper Drake after a show where she allegedly met Drake.
Following this incident Lou tweed something which would mead "Good Riddance", but when Lou knew that she was pregnant, his doubts cleared and the pair got together once again. Likewise on last day of 2019, the pair gave birth to their, son! So, on next topic let's know their son.
Son - Syx lou Williams
Lou and Rese are possibly the last athlete couple of 2019, as the pair entered 2020 with a son, born on 31st December 2020. The pair welcomed their son on New Year's Eve and named him Syx Lou Williams who also happens to be Lou's only son!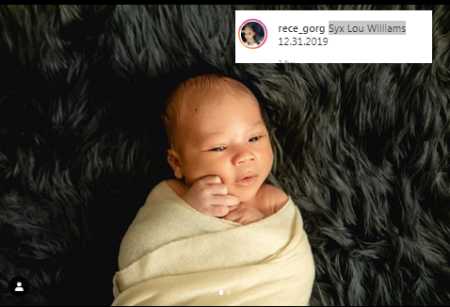 Yes! though Lou has two daughters with Ashley Henderson named Jada Williams, and Zoey Williams, he had no male child in the family, up until Syx was born!
Differentiate Her Sister With Rese
Well, that's pretty easy, many identical twin are hard to identify, and many are so easy to differentiate! This one was hard, but after her sister Daria chose to tattoo her toe and chest area, they can now be easily identified! Rese is the one without tattoo and her twin sister is the one with tattoos on her body!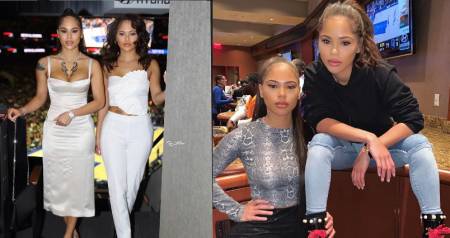 So these were a few facts on Rese Mitchelle, for more keep up with Glamourpath!
-->