Facts About Rashidah Ali - LAHH Star and Shoe Boutique Businesswoman
Published Fri Nov 01 2019 By DGM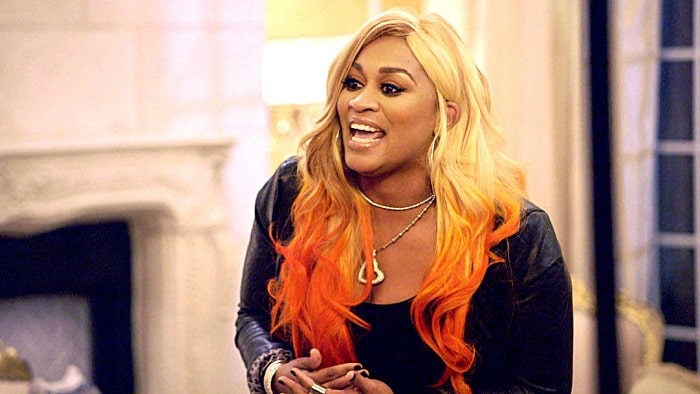 Rashidah Aisha Ali is a famous American socialite and entrepreneur who appeared as a main cast member in the third season of 'Love & Hip Hop: New York (LHHNY)'. She is also rumored to be one of the bodyguards of the 'Anaconda' rapper, Nicki Minaj.
She was born on January 27, 1984, in the city of New York, New York of the United States. Here are some interesting facts about her:
How Much is Her Fortune?
Rashidah Ali holds a whopping Net Worth of $800,000 which she achieved from her profession as a reality television star and stylist.
Fling - Mendeecees Harris
Rah Ali was previously flinging or having an affair with entertainment manager and entrepreneur, Mendeecees Harris. The two were more like friends with benefits rather than being a couple. She is not married yet.
Shoe Consultant for Stars
The alleged bodyguard of Nicki Minaj has been a professional shoe consultant for more than a decade now. After she started the shoe line company ENCORE a long time ago, she has now worked for famous celebrities Kim Kardashian and Alicia Keys.
There's no denying that she has become an experienced shoe consultant for stars. Not only stars, but she also works for normal people as well. You can feel free to check all the cool shoes she has on her website and shoe boutiques.
Slashed a Bouncer's Face
The 35 years old internet personality was once arrested in 2011 after she was alleged to slash a nightclub bouncer's face using a razor blade during a brawl or conflict.
After getting into custody she was sentenced to spend 25 years in prison but later on, the charges were dropped. However, she indeed had to spend $10,000 for bail.
Was Accused of Larceny
The LHHNY star was also accused of grand larceny charges after she was blamed of not paying the bills of a hotel and even stealing the property of that hotel. It was in 2005 when the incident took place and she was sentenced to probation for her illegal activity.
Joseph Papp Racial Harmony Award Winner
Back in 2009, Rashidah won the 'Joseph Papp Racial Harmony Award' for her commitment to strengthening relationships with races and promoting the racial diversity and harmony between races. She was awarded by the Foundation of Ethnic Understanding and was handed over by the famous entrepreneur Russell Simmons.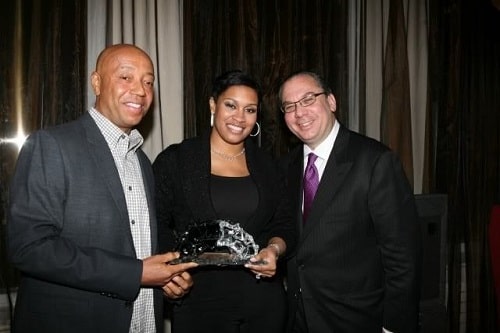 Reality Television Star
Apart from her appearance in the VH1 show LHHNY, Rah is also known for appearing in other hit television shows such as 'Basketball Wives' and 'Real Housewives of Atlanta (RHOA)'. She has been stepping up in different shows and leaving her foot-marks
Baby Died After Premature Birth
Back in May, Rashidah Ali's baby girl died moments after being born in the world. The reason behind the child's death was her premature birth. Yes, she was expected to born in mid October but was delivered in May due to pregnancy complications. It was a very heartbreaking moment for her and her close friend, Nicki Minaj also tried to console her from the saddest lost of her child.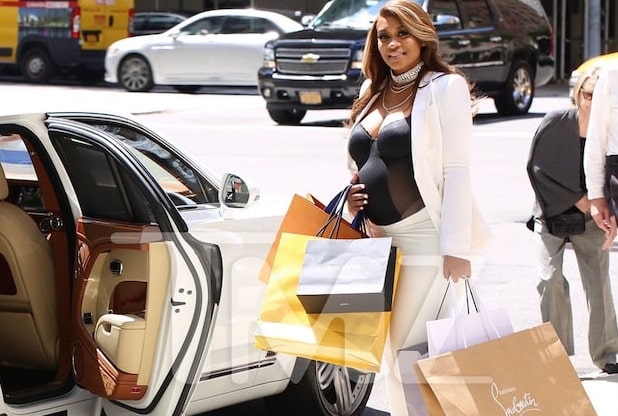 Stiletto expert
Rashidah Ali considers herself a Stiletto expert and it is also her onscreen title in LHHNY. Stiletto is a kind of knife like weapon used most probably to stab someone. Maybe she is somewhat good at stabbing people with the weapon (haha).
Social Media Presence
Ali is actively present on social platforms like Twitter and Instagram. She has achieved a massive followers' base of 1.1 million on her Instagram account which goes by the name @rah_ali. Moreover, her Twitter account goes by the name @RashidahAli and has gained 83.8k followers till date.
Follow Glamour Path if you want latest updates about other LAHH celebrities too.
-->