LAHH's Rasheeda Plastic Surgeries and Tattoos
Published Fri Aug 30 2019 By DGM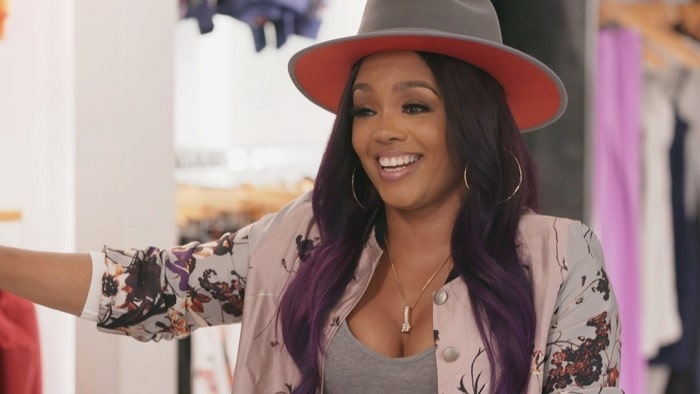 Rasheeda W. Buckner-Frost who is famous as just Rasheeda by her rapping profession has been the target of rumors of having her tummy tucked several times. She has also inked a total of five visible tattoos on her body.
Buckner-Frost has always denied the rumors of going under the knife and states she manages her flat tummy through exercise and healthy diet. Here is an explanation of her tummy tuck rumor and all the tattoos that she has on her body:
LAHH's Rasheeda Before & After
Rasheeda who holds an estimated net worth of $600,000 has drastically changed her tummy recently which has made fans think about cosmetic surgery.
Take a look at the picture given below where you can easily get the idea of her body in the past and present: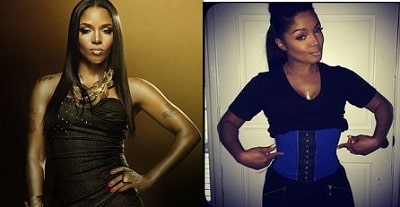 As you can see, the reality actress has changed her belly quite dramatically as if changed through magic.
Tummy Tuck Rumors
The LAHH star has been the topic of talk when it comes to her belly because she has magically transformed throughout her career as a rapper and television actress.
Rasheeda used to have fat belly in the past and has a totally different body these days. She has a lot of fat terminated from her tummy making us think whether she went under the knife and had a liposuction.
The Hip Hop Star denies all the rumors and says that she hasn't done anything to her body and is 100% natural. She revealed that she managed to gain her flat tummy by using the Flat Tummy Co. product.
Tattoos & Their Meaning
The 43 years old rapper Rasheeda has a total of five visible tattoos inked on her body. Each of her tattoo hold a different meaning and are given below: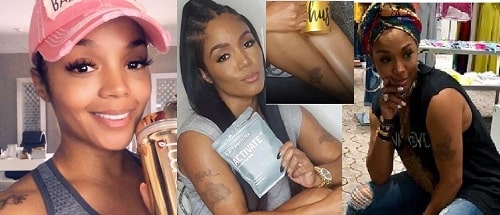 Panther on Her Right Upper Arm
The Rapper has inked a panther on her right upper arm. A panther in a tattoo is a representation of confidence, bravery, cunningness, and courage.
Kirk on Her Right Upper Arm
Buckner-Frost has a writing inked on the upper part of her right arm which reads 'kirk'. As we all know that she is the wife of Kirk Frost, she has inked the name of him on her hand.
However, there was a time when news came that she was going to remove the tattoo because she found out about Jasmine Washington, a side chick of Frost. It's been two years since it happened but she hasn't removed the tat or divorced Kirk. This means that things probably got sorted out between them.
Drawing on Her Leg
The 'Love & Hip Hop: Atlanta (LHHATL)' star has some kind of drawing drawn on her right leg. The tat appears to some kind of creatures, maybe it is a tiger or a butterfly because the formation indicates so.
Symbol on Right Shoulder
The mother of Karter Frost has some sort of symbol inked on her right shoulder which appears to be some modified form of a treble clef symbol. Well, if it is a symbol of treble clef then it represents love and passion for music. And as she is a rapper by profession, she is more likely to have it.
Drawing on Left Arm
RaSheeda has a drawing inked on her left arm which seems to be a type of animal or creature. It highly resembles to some type of wild animal starring at us.
Follow Glamour Path for more information about celebrity plastic surgeries.
-->