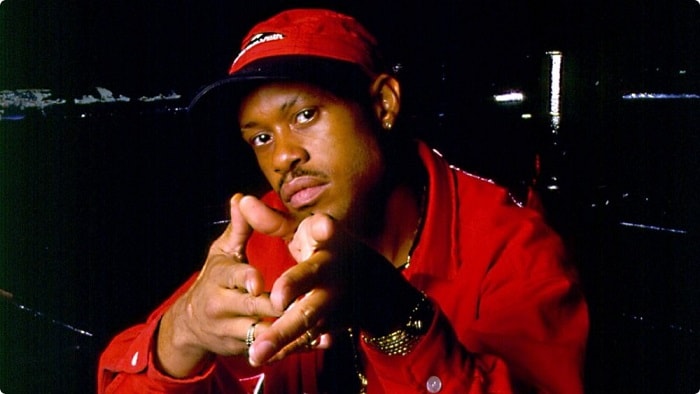 Keith Edward Elam, who was most precisely known by his stage name Guru, was a famous American rapper. He is also remembered as the founder and one-half of the hit hip hop duo 'Gang Starr'.
Elam was born on July 17, 1961, in Roxbury, Boston, Massachusetts, of the United States. Here are some facts about him:
How Did Guru Die?
Back on the 19th of April, 2010, Rapper Guru passed away in Good Samaritan Hospital, Suffern, of New York, after losing his battle with cancer. He was diagnosed with the disease for a long time which made his condition worse for more than one year before his death.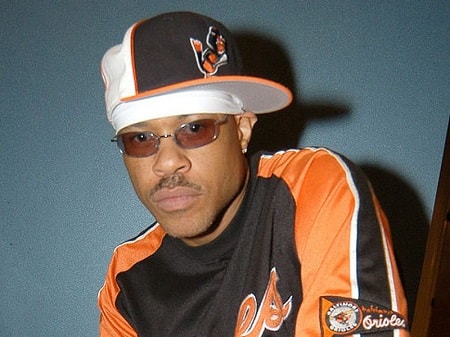 Some time before Guru's death, he underwent a surgery as he suffered a heart-attack and was hospitalized. Following the surgery, he went into coma after which he did wake up but eventually died very soon after gaining consciousness. He was 48 years old at the time of his death.
Son - Keith Casim
The late rapper has a son Keith Casim who was just nine when he left this world. He was born on 2000 in Boston and is currently carrying the legacy of his dad. He considers himself as the forerunner of the rap duo that his father was in.
Best Friend - Solar
Solar is a music producer and the very closest friend of rapper Guru. The two musicians were very close to each other and even considered the other as their family members. As a matter of fact, he was the one who stayed close to the 'Above the Clouds' rapper at the time when was hospitalized. They were not just friends for business but they indeed were a family.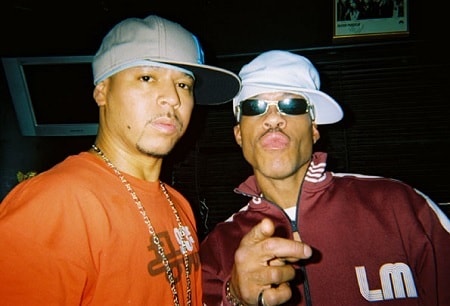 After Guru died, Solar reared his son Casim and has been taking care of him still at this day. He is a god father to his passed away pal's son. The producer truly defines the bond of friendship.
Left a Letter Before His Death
At the time when Keith was hospitalized after he had a heart attack, he wrote a letter. He wrote the letter because he knew that he wouldn't live for longer, so he wanted his fans and family members to know about his last wish.
In the letter, Edward stated that he had been victim of cancer for a long time and the disease brutally made him weaker from inside. He furthermore added how much of deep bonding he had with his best friend Solar and his family members and fans should respect that. He also mentioned that he hoped that after his death, his son would be taken care by his producer buddy.
Started Music Career With a Different Name
Very few people know that Guru always didn't have the name 'Guru' as his stage name as a rapper. When he first started in the hip hop industry, he had a different name which was MC Keithy E. MC in the name of a rapper usually denotes that he/she is a crown pleaser and entertainer. But for some reason, he thought of changing his name and kept it 'Guru' which gave him more recognition.
Is the Sole Founder of 'Gang Starr'
Not only was Guru one-half of the hip hop duo 'Gang Starr', but he also has the credit of founding the duo. He was the one who founded the duo back in 1987. He stated that he was really proud of how hit songs the duo released in the letter he wrote before his death.
Two months back, DJ Premier, the other half of the duo released a song from the behalf of the duo entitled 'Family and Loyality' where the clip of Keith and DJ has been shown. The music video also features the later rapper's son Casim.
A Tribute Show Was Held For Him in NYC
Back in 2011, a tribute show was held Revive Da Live Big Band in the New York City. The show was focused on paying homage to Jazzmatazz series of Guru with a full jaaz tribute. The tribute also provided condolence and warm wishes for the whole Elam family in such pain.
Was Also an Actor
Besides rapping and music production career, the black American native was also an actor. He starred in different movies such as 'Who's the Man?', 'The 6h Man', and 'Urban Massacre'.
Visit Glamour Path if you like to see similar information about other hip hop celebrities.
-->