Kate Hudson's Daughter Rani Rose Hudson Fujikawa With Boyfriend Danny Fujikawa – Photos and Facts
Published Thu Jun 06 2019 By DGM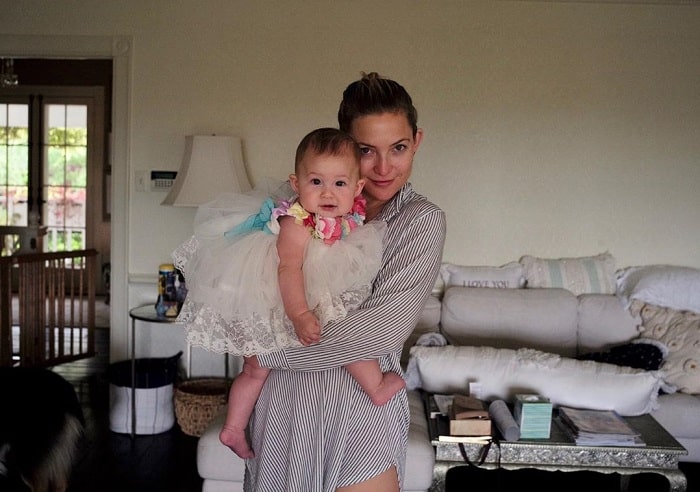 Rani Rose Hudson Fujikawa is the first child and daughter of the American actress, Kate Hudson with her boyfriend, an American actor, Danny Fujikawa. She was born on October 2, 2018 and has two half-siblings from her mother with her previous partners.
The name 'Rani' is a girl's name in India and Nepal according to the Sanskrit origin and means "Queen". And the name 'Rose' means "rose, a beautiful flower" according to the Latin origin.
Net Worth of Rani Rose Hudson's Parents
Rani Rose is the daughter of the Academy Award-nominated actress Kate Hudson who has a net worth of $80 million as per Celebrity Net Worth. She has amassed such a huge fortune from her professional career as an actress, entrepreneur and producer. Hudson gained fame from the 2001 film "Almost Famous" and she also won the Golden Globe Award along with other major nominations.
Rani's mother has also played other numerous movies in her career which have given an admirable fame and money. Her movies include Bride Wars (2009), About Adam (2001), Mother's Day (2016) and Wish I Was Here (2014). Besides professional acting, Kate is also very good at voice acting. She has given her voice in the famous 2016 animation movie "Kung Fu Panda 3" as the character of Mei Mei. Her work in the movie surely help her earn a good amount of money and career achievements.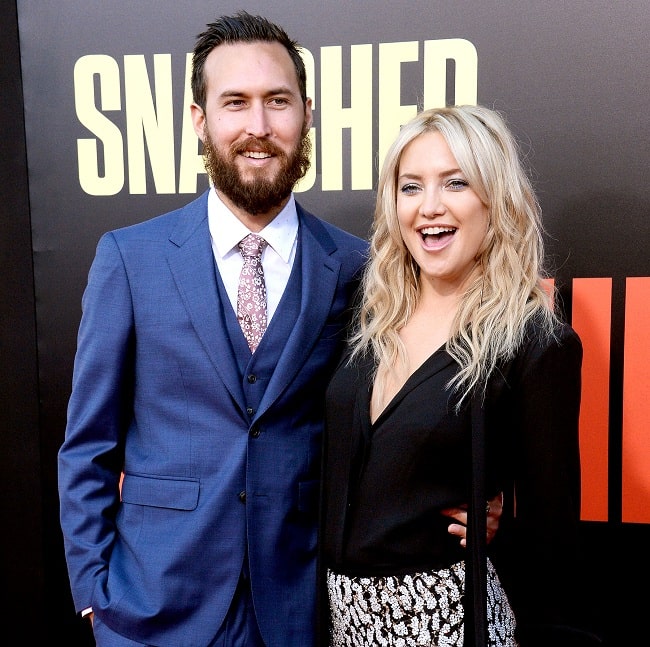 Talking about the father of Kate's daughter, Danny Fujikawa is an American actor having an estimated net worth of $0.5 million. He has played many movies such as Scumbag (2017) and Burt & Bart (2016). Danny also played in the TV series Noisemakers on Noisevox and earned a good amount of money from it.
Rani Rose's father was previously the lead singer and guitarist for the folk rock band of LA, Chief. Danny co-founded the band with his brother, Michael Fujikawa which disbanded later. Besides this, he is also the founder and owner of Lightwave Records which he founded in 2013 in Los Angeles. He runs the business with Chris Acosta who is also known as Craig Gordon (frontman of the delta mirror).
Siblings of Rani Rose Hudson - Ryder and Bingham
The mother of three, Kate Hudson, has three kids in total; Rani with partner Danny Fujikawa and other two kids from her previous partners. The half-siblings of Rani are mentioned as follows: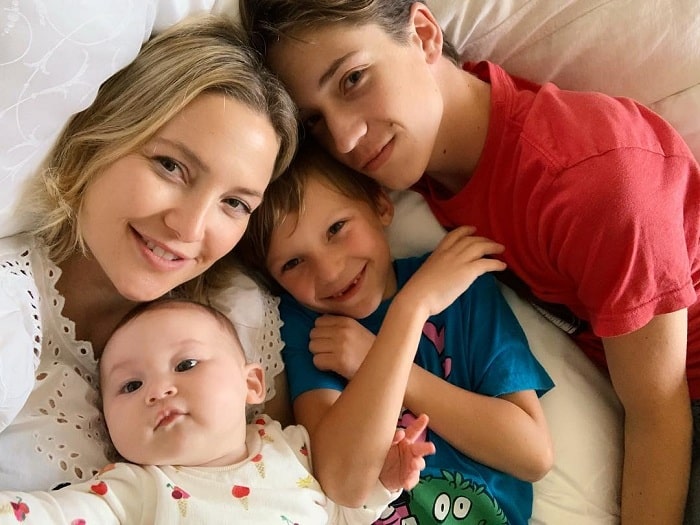 Ryder Robinson
The eldest child of Kate Hudson, is with her ex-husband Chris Robinson and was born on 7th of January, 2004. He is the elder brother of Rani. His parents divorced on 25th of October, 2007 and at that time, the estranged couple gained the joint custody of the child.
Bingham Hawn Bellamy
Bingham is the second child of the "Almost Famous" star with an English singer, songwriter and musician Matt Bellamy. He was born on 9th of July 2011 in Los Angeles. Bingham is the second elder brother of Rani Rose. His parents, Kate and Matt were once engaged but never were married to each other. They splitted in December, 2014 before they could tie the knot.
Reason Behind Naming Rani
The couple named their daughter Rani in order to honor her late grandfather and Danny's father who passed away in late 2012. Kate said that naming their daughter after Ron Fujikawa is an honor. So, they named their daughter Rani which is pronounced Ronnie (similar to Ron).What a great honor to the late lawyer, Ron!
Baby Girl Rani Looks Just Like Her Daddy
The 8 months old (as of June 2019) looks just like her daddy, Danny Fujikawa. It's not surprising at all to see babies inherit their father's facial characteristics. Not only facial, some even inherit majority of the body parts from their dad.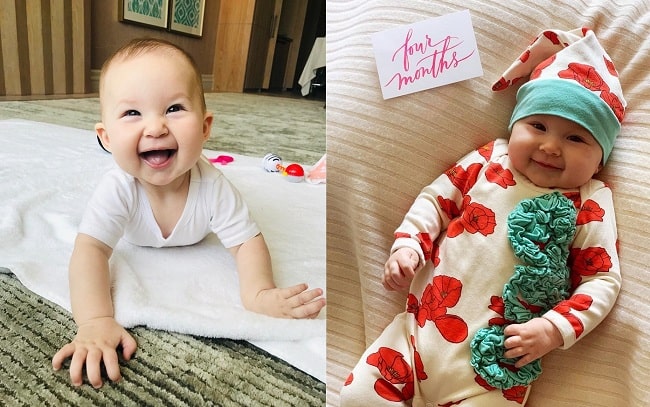 As we can see in the picture, Rani resembles her smile and facial traits with her father, the American actor and singer. We wouldn't be wrong if we say that Rose is more cute and beautiful than her mother, would we?
Visit Glamour Path for more Celebrity Babies and Their Information.
-->