Randy Christopher – Katharine Ross' Daughter Cleo Rose Elliott's Fiance
Published Tue Aug 20 2019 By DGM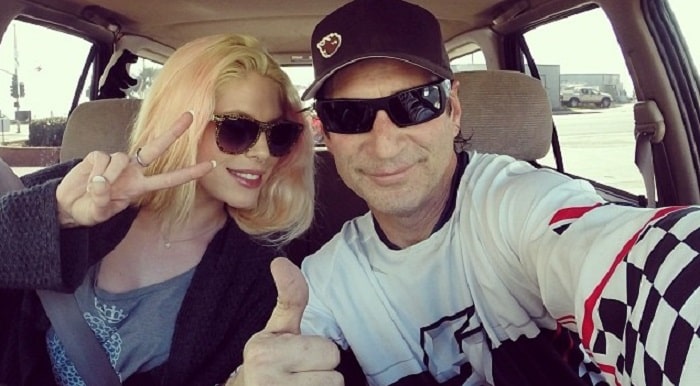 Randy Christopher Bates is an American cyclist, adventurer, and video maker who is best recognized as the fiance of the American actress Katharine Ross' musician daughter Cleo Rose Elliott.
Christopher gained a lot of public attention after he got engaged to Cleo who is one of the most talented musicians of this era. Here are some facts about him:
Fiance of Cleo Rose Elliott
Randy has been engaged to his singer girlfriend, Cleo Rose Elliott for quite some time now. The future husband-wife duo spends a lot of their time together getting close and knowing each other well.
The lovebirds are very often spotted on public holding hands and hugging one another. And why wouldn't they? After all, they are getting married soon and they are just developing more love for the other.
Both the cyclist and the musician posts picture with their fiance making their well-wishers go Aww so cute! We can't wait to witness their blissful wedding.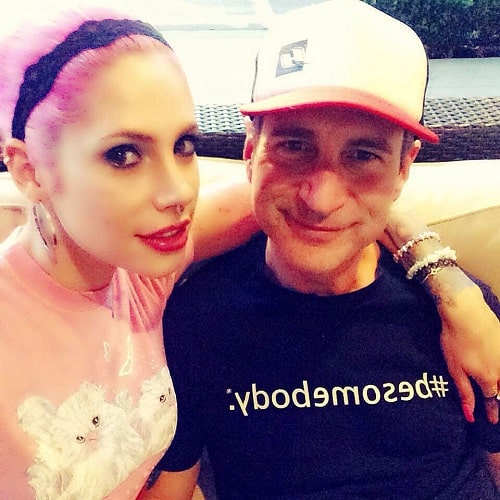 Was a Musician
Before becoming a downhill mountain biker and cyclist, Randy Christopher was a musician just like Cleo. He started a musical rock band when he was just 13 years old but couldn't walk on the path so long. Because he wanted to pursue a career in scuba diving, he quit music and never came back to it.
Victim of Child Abuse and Addiction
In a video of Be Somebody, Randy revealed that he was a victim of abuse as a child. He faced abuse from his parents and had a very black childhood. He further admitted that he was also a drug addict which marked a very difficult past of his life. He somehow managed to fight his way out of the addiction and started a suitable career for his living.
Avid Downhill Biker
Randy Christopher Bates is an avid biker and has an unbreakable passion of cycling. He loves to travel some of the finest and deadliest off-roads and hills of the country.
The majority of his pictures and videos of his are of cycling where he is seen cycling in some of the hardest hills and cliffs of the nation. He also records videos via his Go Pro camera while riding which is a difficult thing in itself.Therefore, it can be fair to say that cycling is his second loves besides Rose.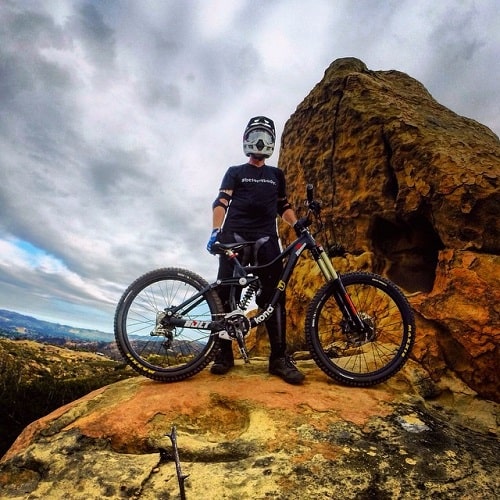 Loves Adventures
Sam Elliott's to be son-in-law is an adventure freak and loves to go on adventures with his fellow mates. He very often goes skiing, swimming, and cycling across the different parts of the world.
Moreover, he also admires sea diving and admiring the beauty of the ocean. His other hobbies include skateboarding and riding bikes. He travels a lot to seek adventures filled with fun and joy. Hence, he is much into everything that gives his adventurous heart satisfaction and doesn't matter whether it is risky or not. If it gives him adventures, he is onto it and is ready to do whatever he needs to have his passion fulfilled.
Tattoos
Like his fiance, Randy Christopher also seems to be very fond of tattoos. He has tattooed both of his hands and his chest with huge attractive tattoos. He loves to his body a lot. He has also recently uploaded of himself getting inked on his Instagram account.
Instagram Account
Cleo's Fiance is an active personality when it comes to Instagram. He has an account by the name @randychristopherbates where he has been able to gain a followers' base of 30.4k followers and has posted 596 posts till date.
Bates very often uploads pictures of himself traveling, cycling, skiing, and sharing lovely and wonderful moments with his beautiful fiance.
Follow Glamour Path for more celebrity facts.
-->