Rainn Wilson's Financial Success Story: Examining His Net Worth and Income
Published Mon Sep 11 2023 By prazu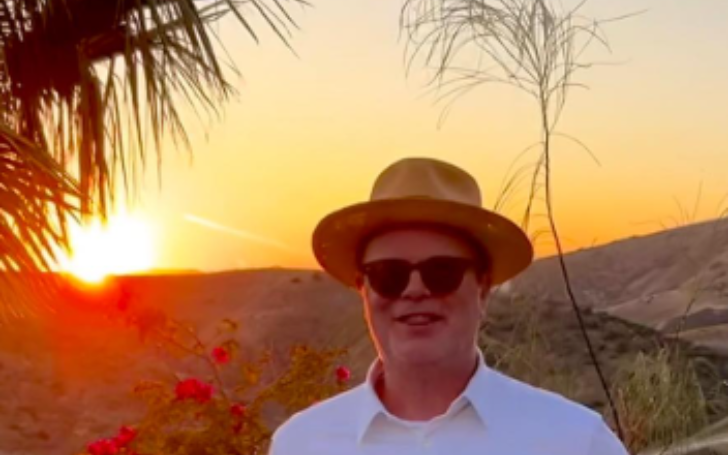 Rainn Wilson is a versatile American actor, comedian, podcaster, producer, writer, and director. The 57-year-old star gained widespread acclaim for his portrayal of Dwight Schrute on the NBC sitcom "The Office."
How Wealthy is Rainn Wilson?
As for Rainn Wilson's financial standing, his net worth is estimated to be $14 million. Wilson made his fortune through his successful professional career.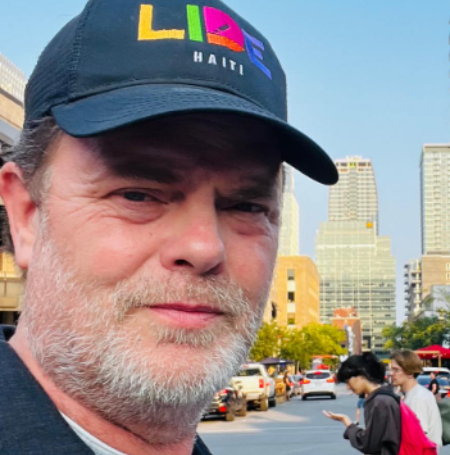 While Wilson is best known for his iconic work on "The Office," he has also made notable appearances in various films and television series, including "Almost Famous," "Galaxy Quest," "The Rocker," "Six Feet Under," "CSI," and "Entourage."
Rainn Wilson Real Estate
Agoura Hills Compound
In July 2020, Rainn Wilson decided to sell his farmhouse in Agoura Hills, California, and he asked for nearly $1.7 million for it. What's interesting is that the property's official listing doesn't hide the fact that it's connected to Wilson's famous TV character. It starts with this eye-catching statement: "The place that might have inspired 'Dwight's Beet Farm' on TV could be this writer's and artist's retreat in old Agoura, owned by a celebrity."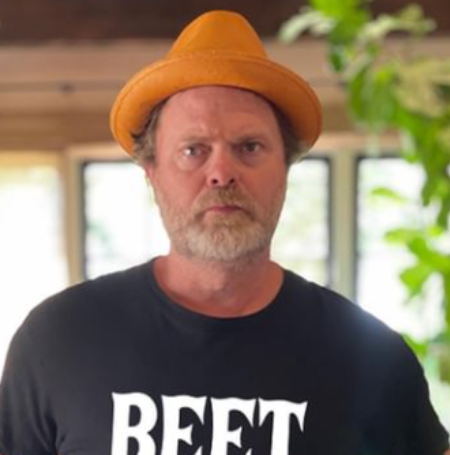 The house has three bedrooms and three bathrooms, plus three extra rooms that can be used for whatever the new owner wants. In the backyard, there's a separate office for writing and a cozy space among the trees known as a "Man Cave" or "She-Shed."
Calabasas Home
Rainn Wilson had a house in Calabasas that had a French-country style. It had a fancy entry with a round shape and a special kind of patterned brick on the outside. Inside, the ceilings were high, and the floors were made of marble.
There was a big family room that had two stories, and the house had a total of six bedrooms and 6.5 bathrooms. He put this house on sale for $2.16 million, and it was sold in July 2020.
Southern California Hacienda
In the same month, Rainn Wilson and his wife, writer Holiday Reinhorn, bought a different kind of house in Southern California. It was like a Spanish-style farm with a big piece of land - about five and a half acres. This land had gardens, macadamia trees, and places where citrus fruits grow. The house was made in 1974 and was in really good shape when they bought it.
Rainn and his wife made some changes to the house to make it more modern. They replaced some of the windows and doors with stronger ones made of steel, and they completely changed the small, old-fashioned kitchen from the 1970s.
They also decorated the house with things they got from their trips to Morocco and Haiti. They put Moroccan rugs on the terracotta tile floors, used old wooden doors from Mexico, and added lots of leafy palm plants.
Rainn Wilson Promising Career
Rainn Wilson has had a diverse and successful career in the entertainment industry. Wilson's breakthrough came with his portrayal of Dwight Schrute, the quirky and eccentric character in "The Office."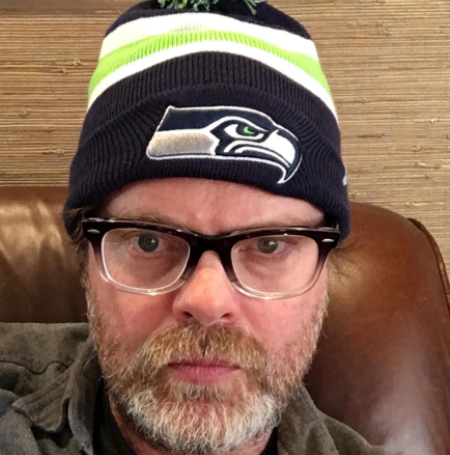 Wilson's performance in the show earned him three consecutive Emmy Award nominations for Outstanding Supporting Actor in a Comedy Series, showcasing his talent for comedic timing and character acting.
Apart from "The Office," Rainn has appeared in a range of films and television shows, including "Almost Famous," "Galaxy Quest," "The Rocker," "Six Feet Under," "CSI," and "Entourage." His versatility as an actor has allowed him to take on both comedic and dramatic roles, making him a recognizable figure in the industry.
Comedy
Rainn Wilson's comedic skills extend beyond his acting roles. He is known for his work as a stand-up comedian and improv performer, showcasing his wit and humor on various stages.
Writing
Rainn Wilson is not only a performer but also a writer. He has written and co-authored several books, including "SoulPancake: Chew on Life's Big Questions," which explores philosophical and existential topics in an accessible and engaging way.
This book, inspired by his popular YouTube channel of the same name, encourages readers to ponder life's deeper questions.
Directing and Producing
In addition to acting and writing, Rainn Wilson has ventured into directing and producing. He has directed episodes of TV shows and has worked as an executive producer on various projects. This demonstrates his multifaceted involvement in the creative aspects of the entertainment industry.
Podcasting
Rainn Wilson is also known for his podcasting ventures, where he engages in conversations with a wide range of guests on topics that span from comedy and creativity to spirituality and personal growth.
Overall, Wilson's career is marked by versatility and a commitment to exploring different facets of entertainment. His enduring popularity and ability to engage audiences through various mediums make him a prominent figure in the world of entertainment.
Stay tuned in Glamour Path for more celebrity articles.
-->