About Rainey Qualley That Everybody Should Know With Pictures
Published Sun Nov 22 2020 By Aashika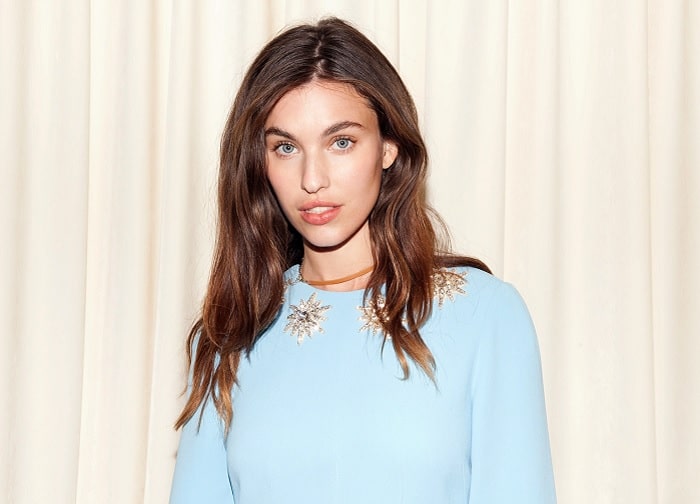 Rainey Qualley is well-known as a model, actress, and singer. She has been the sensation from her childhood as the daughter of Andie MacDowell and Paul Qualley.
MacDowell and Qualley welcomed their second child on 11th March 1990. In New York, USA. At the age of 22, she holds the title of 'Miss Golden Globe 2012' by the Hollywood Foreign Press Association. Her childhood was passed with two siblings, Justin and Sarah Margaret.
Take a look at some facts on Qualley's life that a fan should know.
Estimated Net Worth
Rainey Qualley's net worth is approximately $3 million that she earned from her career as an actress, model as well as singer. Her career began after she became 'Miss Golden Globe' through which she got her first debut in 'Mighty Fine'.
After that, she appeared in numerous movies and series through which her income increased. On the other hand, the actress collects a huge amount from a music career. She releases and writes music under the name 'Rainsford'. Qualley has already released six songs along with collaboration.
Upcoming Project
'Perfect' actress will see in the romantic comedy television miniseries, 'Love in the Time of Corona' in 2020. The series tells about the people who are looking for "love. sex, and connection" during this pandemic while social distancing.
She plays the character name, Elle, whereas her co-stars are Ava Bellows, Gil Bellows, L.Scott Caldwell, Rya Kihlstedt, and many others.
Dating or Love Affair
Qualley is living a single life currently. Before it, she was in a romantic relationship with Miles Garber, a popular model and the vocalist of the band 'Swimsuit Issue'. The pair have worked together in the series 'Teen Vogue's' in May 2016.
The two were open about their love affair on media. In fact, Qualley told in an interview that she and Garber are goofy and weird and sensitive, and need multiple creative outlets to stay happy and sane. But sadly, their love life ended after having three and a half years.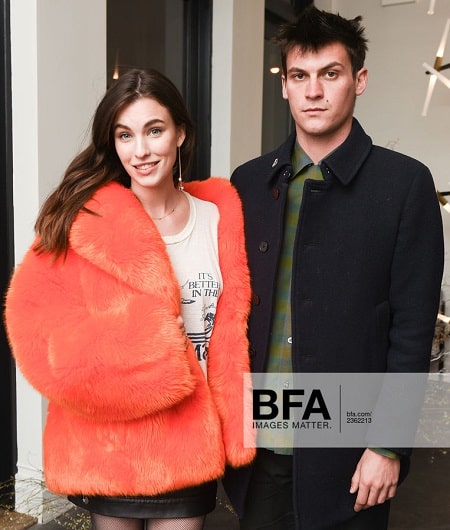 Previous Relationship
She has also dated Richard Kohnke, an actor who has worked in the film 'My All-American'. They met on the set of the movie 'Mighty Fine' from where they began to know each other. In 2011, both started dating and had a long term relationship. Then, within 5 years, the pair's relationship couldn't become successful and parted their ways.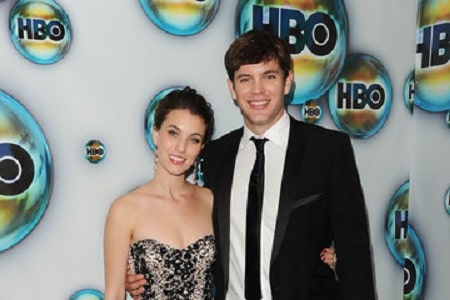 Celebrity Parents
Qualley is the daughter of actress Andie MacDowell and Paul Qualley is a former model, musician, contractor. From her childhood, she has been grown up in front of a camera like a celebrity kid.
Her parents got married in 1986 whereas their first meeting was while Paul was posing as a model for GAP ads service. They passed 13 years in married and have three children, later got divorced.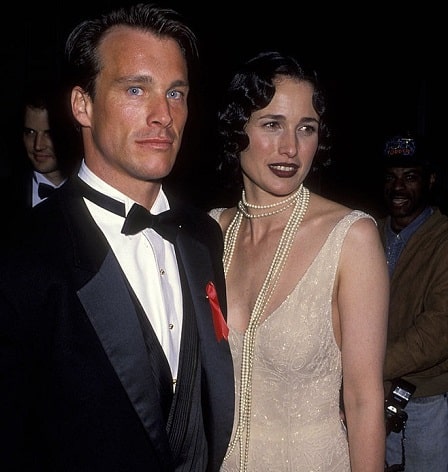 Mother's Second Marriage
After a legal separation, MacDowell became the wife of a businessman and her high school classmate, Rhett Hartzog in 2001. Like past wedded life, her second marriage also couldn't go so far.
Has Two Siblings
Rainey has an elder brother, Justin Qualley, and a younger sister Margaret Qualley. Her brother keeps his personal life away from the limelight and lives a private life.
Nevertheless, sister Margaret is an actress and model who has recently played in the film 'My Salinger Year'. As a model, she has walked at the New York Fashion Week and also a face on many magazine covers.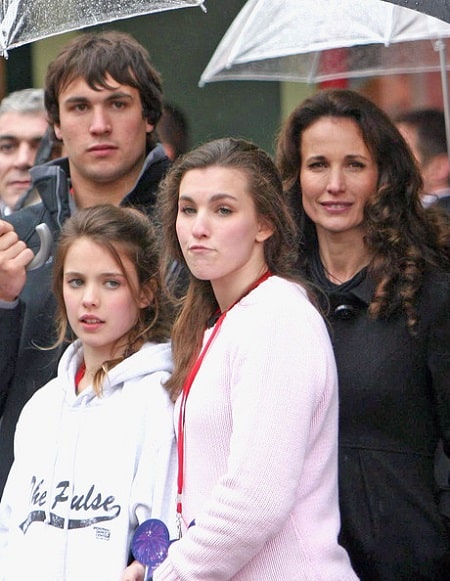 Inspired By Andie MacDowell
From her childhood, Qualley has seen her mother as an idol. As we know that Andie MacDowell is one of the successful actresses in the Hollywood industry. Being the mother, it is obvious that she has given some tips on acting to Rainey and Margaret.
Trained Actress
At first, Paul's daughter was interested in dancing from age two. Later, she took interest in singing and acting. For acting classes, she joined Maggie Flanigan Studio, where Rainey learned Sanford Meisner's drama technique. Then, went to the Royal Academy of Art to pursue more skills.
Social Media
Rainey Qualley is quite active on social media sites like Instagram, Twitter, Youtube, Tumblr, and SoundCloud. On the online page, she has a thousand followers who are her fans.
Visit Glamour Path for more facts about celebrities.
-->