Rachel Cook is an American model whose beauty has shaken the heart of the many youngsters. She is also an Instagram Influencer and YouTuber, who was named as GQ's Instagram Girl of the Week.
Cook was born on 8th of January 1995 in South Seattle, Washington, the USA to 'Krysten Cook'. She has a younger brother 'Bryce Cook'.
Here are 10 facts about Rachel Cook.
Net Worth
Rachel Cook earns around $13,2835 yearly being a successful model, where she also collect some good amount of cash being an Instagram Influencer, from which she accumulate an impressive net worth of $600,000.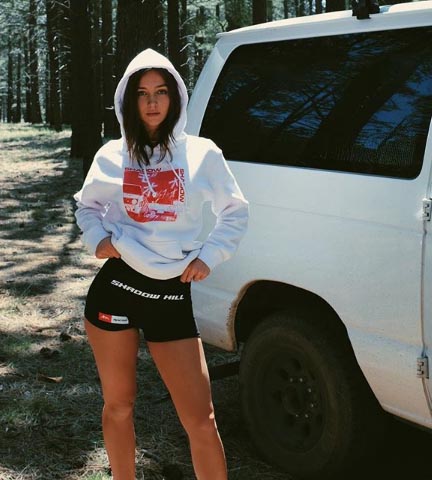 Lavish life
The beauty queen has a wonderful life as a model, where she spends times travels to different places for the photo shoot, events, and programs.
Stalking on her Instagram, we can see pictures of herself attending music festivals, doing hiking, camping fire and chilling out with her friends, where she is living a lavish life with her net worth.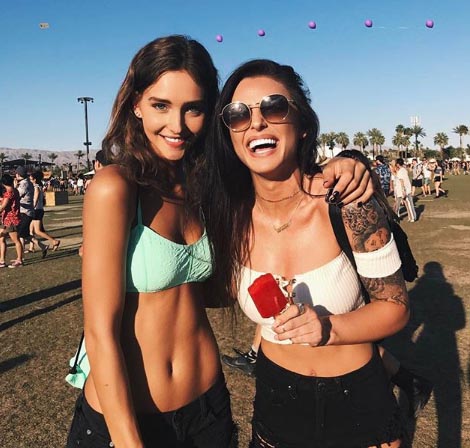 Worked as Waitress
In 2015, at the age of 20, Rachel Cook decides to quit her modeling job and started to work as a Waitress in the restaurant in Seattle. Later on, she figured out that the waitress is not the job that she wants to do the rest of her life, and she moved back into a modeling career.
Tongue Pierced
Rachel Cook got her tongue pierced at the age of 19 with her friend Brooke, when she was in Hollywood. She used to take a picture splitting tongue out with her friends and post on her social sites.
Modeling Career
Rachel Cook is a mother of beauty with her stunning look, hot figure of 32-24-34 and 5 foot 5 inches tall height, which made her a perfect candidate for modeling.
Rachel started her modeling career from a very young age, where she has already worked with top modeling agencies such as The Industry Model MGMT and SMG - SEATTLE MODELS GUILD.
Fitness Freak
Being a model, Rachel Cook is also fitness freak, who post pictures and videos of her workout in social sites, she goes to the gym regularly and do exercise, especially she does a lot of Cardio, Spin, Pilates, and Yoga.
YouTuber
Rachel Cook is also a YouTuber with a 148k+ subscriber on her YouTube channel Rachel Cook, where she uploads her Vlog. She created her channel on October 22, 2016, and started to upload video from 4th November 2016 with Q&A / About Me video trying to escaping from the social media.
Cook has uploaded 69 videos and has more than 8.8 million views till date.
Living in Van
If you are Rachel Cook fan and watch her Vlog on YouTube channel then you must know about she moved into Van and doing the tour. Recently, she has uploaded the video "Instagram Model Moves Into Van" on her YouTube channel.
Tyler Warf - Boyfriend Love
The man behind the Rachel Cook's smile is nor other than her boyfriend Tyler Warf, who has moved into the Rachel Cook Van. The lovebird used to be good friend, the two were born in the same city and grew up going in the same elementary school.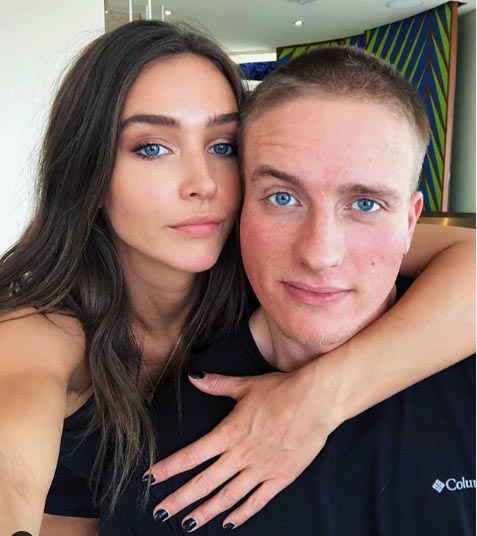 NUDE 2017
Rachel Cook has worked as a model in director Tony Sacco documentary movie Nude (2017), where the film explores perceptions of nudity in art by chronicling the creative process of photographer David Bellemere.
The movie has also featured some of her fellow model like; Alejandra Guilmant, Ebonee Davis, and Vika Levina.
Visit Glamour Path for more Celebrities Fun and Facts.
-->