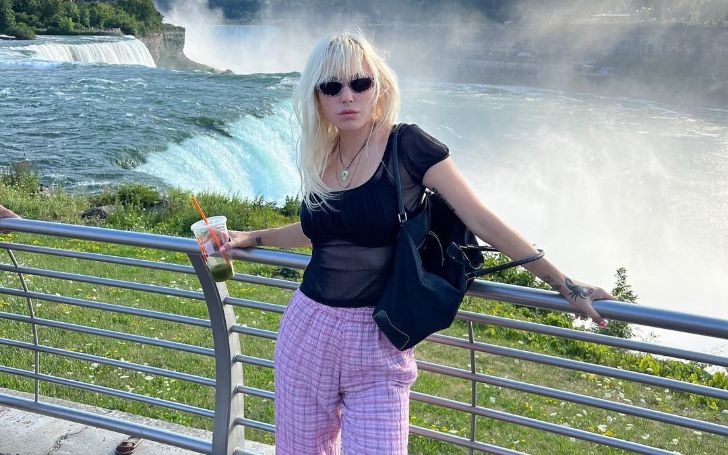 Do you know who is Rachael Finley? If not, you must have heard about Steak Anderson, no? Rachael is an American fashion designer who hails from Florida. She is also a media personality who gained recognition with her blog named Steak Talk.
Rachael is the co-founder of the streetwear brand Teenage. She is also the owner of Hot Lava, which is famous for being a size-inclusive Y2K-influenced womenswear brand. However, she first gained fame through Tumblr. She is also an author who wrote the book Nobody Ever Told Me Anything.
However, you might also know her as the ex-wife of the Workaholics' actor, Blake Anderson, right? If you didn't even know that, there are lots of other interesting things about her that you don't know for sure. So let's take out time to take a look at that.
Early Life And Education
Rachael was born on July 22, 1986, in Florida, United States. The name of her parents is Donna J Finley and Ben B Weissberg. She grew up in her hometown however, she left her home around 2007, when she was likely 21, and moved to Los Angeles.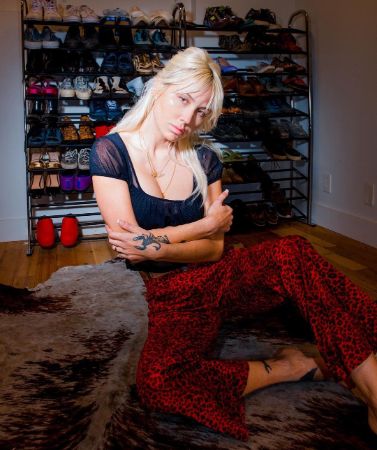 However, not much is known regarding her education, According to sources, she started her career in the music industry after she graduated high school. She used to tour with metal bands and sell their merchandise. However, she also said that school was a luxury that she couldn't afford. So perhaps, she never got to college or maybe had to drop out along the way.
I'm a woman in streetwear and school wasn't a luxury I could afford. I am self-funded and there aren't many of us like that out there.
How Did She Come Up As "Steak"
While most people became known for their representation of their persona or favorite stuff, things weren't the same for Rachael. The nickname she goes by, "steak", is neither her favorite thing nor was it the thing she decided to take on as a nickname. She just came by to be known as "steak."
According to Rachael, her nickname became "Steak" as a result of her savory tooth and a gift from her mom. She said that when she lived by herself, she didn't like receiving things from her family. And in worries about her starving, her family started to ship her Omaha steak, since she had a savory tooth.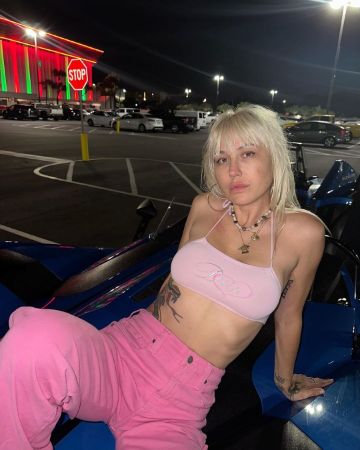 Moreover, her family used to send a large amount for a person that they were stacked in Rachael's home and so she had to call people to her porch to help her put a dent in her backstock. And because of that, she was called "that girl with steak" which turned into "that steak girl" and eventually became just "steak."
And despite that, she still loved red meat; however, she didn't like chicken. And so, she created her blog called "Steaktooth" in 2005. And that's how she came to be called "Steak." She has said this in numerous of her interviews. In her Puss Puss magazine interview, she said:
My 300-year-old Tumblr was called 'Steaktooth,' and I think that's where a lot of my following came from. When I started engaging more, versus just flooding people with reblogged images, I started answering the 'asks' on there and out of nowhere I had an advice column. That's when Rachael and 'Steak' became one. People always ask me what I prefer to be called and I think it's a mix of both.
Rachael Is About To Get Married
Hold your seats as this might surprise you. Rachael Finley is getting married. Yes, it's true, Rachael is indeed getting married. She has a fiancee named Jason S. Wright. If you have taken a look at Rachael's social media, you could see her posting pictures of herself and her fiancee.
Moreover, in her Instagram post on March 2, she wrote "100 days till the wedding." So as per the calculations, she is getting wed on June 10, 2023.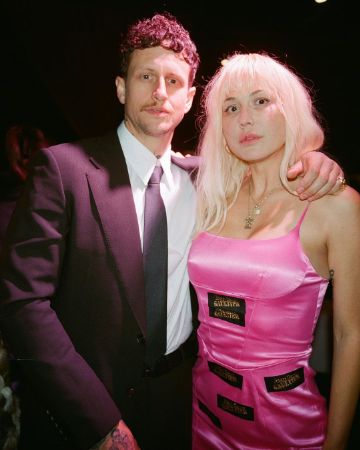 However, she hasn't revealed much about their love story or first meeting. Moreover, nothing much is known about her fiancee as well. However, he is available on Instagram as @liver_ideas with over 22.3k followers. And according to his social media, he is the co-founder of the Miracle Seltzer. It also has its own merch collection and provides clothing items.
Rachael's Divorce With Blake Anderson
If you didn't know, here's the news for you. Rachael Finley and the star and the creator of Workaholics, Blake Anderson are a divorced couple.
According to sources, Rachael and Blake met at a bar and got acquainted. They progressed their relationship into a romantic one. Eventually, the couple got married in California, on 7 September 2012. The couple's marital life was going smoothly and they also welcomed a child in 2014. However, contrary to expectations, their relationship went awry and the marriage fell apart.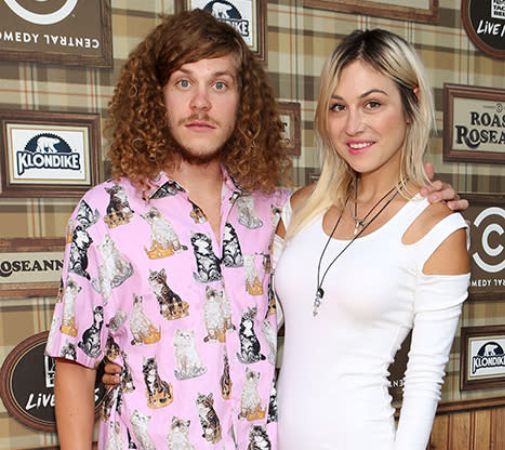 Back on June 1, 2017, it was reported that Rachael had filed a divorce from her husband, Blake in Los Angeles. Also, the reason for their divorce was stated as "irreconcilable differences." However, sources also claimed that the couple had already been separated for six months before legally pleading it. Then, the divorce was finalized finally on December 5, 2017.
Who Is Zak Quiram?
After Rachael's divorce from Blake, it was known that she had been dating a guy named Zak Quiram. Many people were supporting their relationship.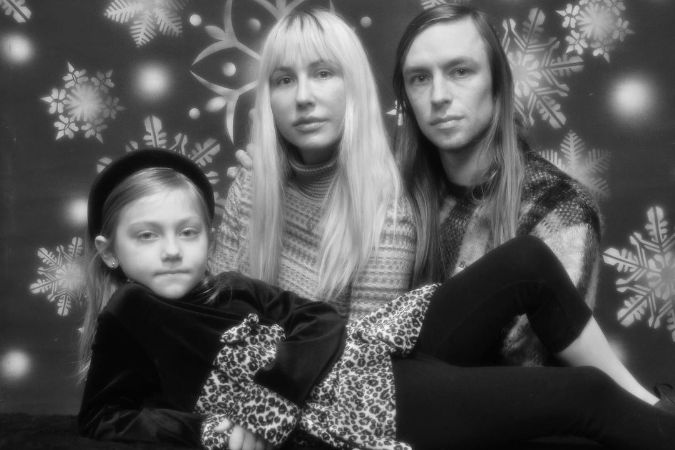 Moreover, her boyfriend also posted on Instagram celebrating their four years of relationship in 2020. So it means that she started dating him in 2016 when she was still with Blake. However, nothing could be said and they have also broken up for good.
Cool Mother
As already mentioned, Rachael has a daughter from her previous marriage with the actor, Blake Anderson. She and Blake welcomed their daughter, Mars Ilah Anderson in 2014, when they were still good and all.
According to Rachael, her daughter, Mars is her new little friend. Unlike what she thought parenthood to be, it was different from what she was experiencing. She said so in her interview with Nylon. She said:
She's a goddess. I always thought parenthood was going to be— well, not what we are experiencing. Yeah, I'm tired sometimes, and things are a little chaotic, but I also have a new little friend. That's how we treat her. We went from two besties in the house to three.
Moreover, Rachael also has another daughter named Izzy. As per reports, she is her daughter whom she took in with her ex-boyfriend, Zak. However, she has never talked about her making it to be a passed-down rumor. However, she made an appearance with both of her daughters in Hyperbae magazine and revealed Izzy is there.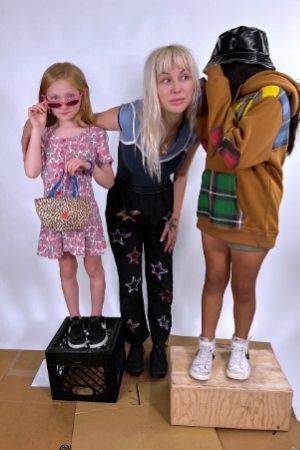 Cancer Led Her To Make Her Own Clothing Line
A few years ago, Rachael was suffering from Lymphatic cancer. To go through treatment, she stopped her blogs and quit her career in fashion. According to her, she was devastated to have to leave her career which had just slowly begun to grow.
Rachael said that she felt depressed for being sick and also bored. And so, her ex-husband, Blake, asked her to make him some shirts for him to wear on shows and for her to pass time. Then, she started making more and selling extras on her blog which started to sell out right away. And that was how she came up with the clothing line.
I was depressed about being sick, and I was bored, so Blake asked me to make him some shirts to pass the time because he wanted to wear them on the show. I started selling extras on my blog, which, at the time, had only 50,000 readers, and they sold out right away. We never set out to make a clothing line, but whoops! Whatever it was, it was my saving grace during my treatment, and now it's my full-time job. I feel really blessed to have stumbled into this.
Rachael's Career History
Rachael moved to Los Angeles back in 2007 to work for a record label. However, she soon found that she was made for fashion. And then, she created two clothing brands and opened "The Shop" on Highland Ave.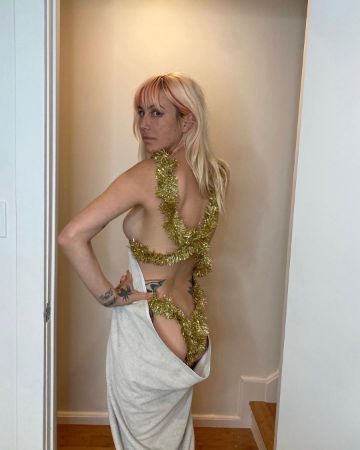 Moreover, you may also know that she and her ex-husband, Blake co-founded her streetwear brand Teenage, after just a year of getting married, in 2013. The brand provided featured limited-edition T-shirts that carried a 90s vibe and a heavy pre-apocalyptic vibe.
Then, along the way, she started Hot Lava, which was well-perceived by her fans for being a size-inclusive womenswear brand that is also influenced by Y2K fashion.
Rachael Also Has A Career In Television Hosting
After Rachael started gaining fame from just her Tumblr, she caused quite a ruckus on the internet and became the "IT girl" or the "internet girl". And so, she was also sought out by television channels to present their shows.
And so, Rachael hosted the MTV television show, The Wonderland, back in September 2016, along with Lizzo and Myke Wright. And then, she also worked as a correspondent for the American-Canadian magazine, VICE.
Rachael was also rumored to be placed on the weekly podcast that discusses skate competitions and skate culture. And well, as we all know, she has her own podcast 113: STEAK.
Wrote A Book
One can only do a number of things, right? However, Rachael is a mother, fashion designer, and businesswoman who also does podcasts. However, in the meantime, she also wrote a book.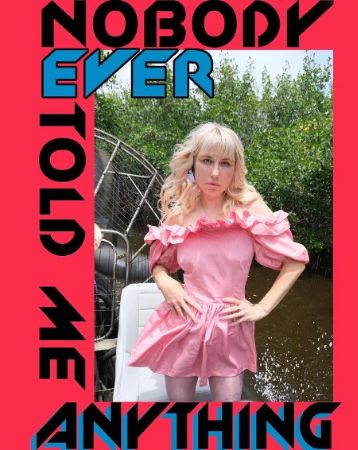 Rachael wrote a book named Nobody Ever Told Me Anything which she published on September 18, 2022. The book is a memoir about stories and all the things that Rachael has never talked about before. Moreover, she also made the cover art herself.
According to her, she actually tried to write this book back in 2012 and also in 2016. However, she had issues along the way; she had to go to therapy. In the book, she talks about her childhood, relationships, Tumblr fame, also her suffering from cancer twice, her baby, and inner peace.
Rachael Has Inked A Tattoo On Herself
As you know, Rachael has numerous tattoos on her body. She has often talked about how she liked to ink them. Though it may not be her intention, she hasn't openly revealed much about her tattoos to the public. However, did you know that she has also tattooed herself?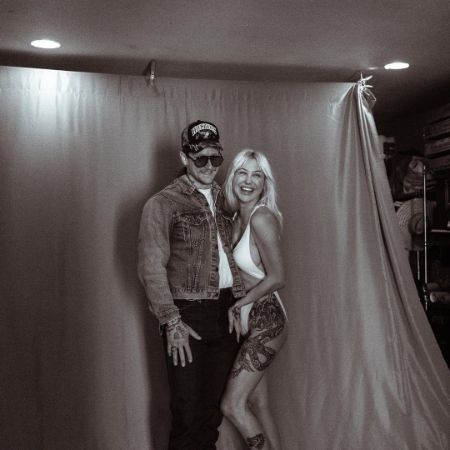 According to Rachael's interview with Sticks and Stones, she has tattoed herself. According to that, she has tattooed a star on her foot. She was asked, "Would you tattoo yourself?" And she answered:
I have. Never tell your tattoo artist "That looks easy". They'll hand you the machine & you'll end up trying to prove your point & leaving with a droopy star on your foot.
Net Worth
The net worth of Rachael Finley is estimated to be over $2 million. As you must have known, she is the co-founder of the streetwear brand Teenage. Moreover, she also runs the Y2K-influenced womenswear brand, Hot Lava.
And so, she leads a pretty ritzy lifestyle. Not to mention, she wears the luxury perfume Tom Ford Black Orchid, which costs anywhere over a hundred dollars, to represent her persona.
Social Media Handles
On Instagram, Rachael is available as @instasteak. Moreover, she has quite an active community on the platform and has over 102k followers.
She is also available on Twitter as @steaktweet. However, her community on Twitter is smaller than on Instagram. Despite that, her fans remain enthusiastic as ever.
Follow Glamour Path to find more interesting articles on celebrity biographies, relationships, and riches.
-->