Puma Sabti Curry – Daughter of Erykah Badu With Tracy Lynn Curry Facts and Photos
Published Mon Jun 24 2019 By Akki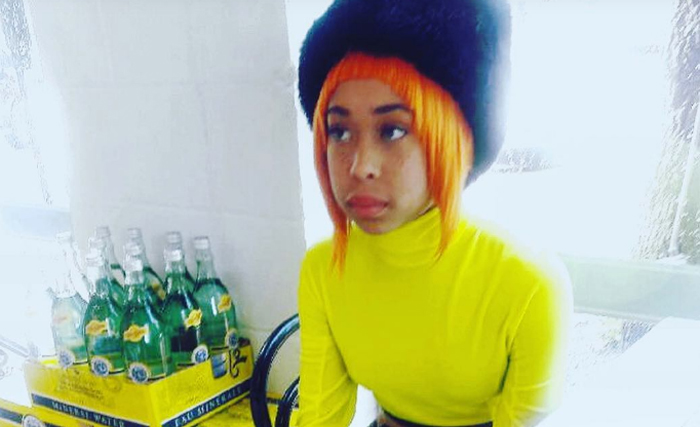 Puma Sabti Curry is the daughter of a famous American singer and songwriter Erykah Badu and Rapper The DOC aka Tracy Lynn Curry. She was born on 5th of Jul 2004 in Dallas, Texas, the United States and her birth sign is Cancer. She holds an American nationality and belongs to a black ethnicity/races.
Puma Sabti is a Unique Baby Name: Unusual and Rare, which has been good name of very few people. BET Awards winner Erykah Badu has 'Leonine' name for her daughter, where 'Puma' is Mountain Lion. 'Sabti' is an Arabic word which means Patient and her last name 'Curry' is a surname of her father Tracy Lynn Curry.
Puma Sabti Curry's Siblings
Puma Sabti Curry has three siblings, the two sisters Amber Lynn Curry and Mars Merkaba Thedford, and a brother Seven Sirius Benjamin.
Amber Lynn is a half elder sister to her and a daughter to her father The DOC born on March 25, 1991, from his previous relationship.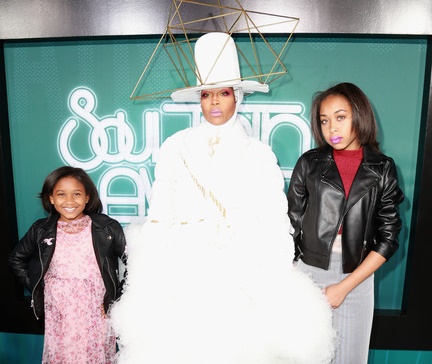 Mars Merkaba Thedford is a daughter to her mother Erykah Badu with an American rapper Jay Electronica born in 2009 and she is also a half younger sister to Puma Sabti.
Seven Sirius Benjamin is a half brother to her and born on 18th of November 1997. He is a son of her mother with an American musician André 3000. Stalking on her parents' social sites, we can clearly find she is in good terms with her siblings.
Puma Sabti Curry Following Her Parent's Foot Step
Highborn to musician parents there is no doubt that Puma Sabti Curry is very talented. She is best known for video of singing Rihana's "Stay" which went viral whole over the internet. The video was uploaded by her mother Erykah on her Instagram, sharing a talent of her daughter.
Puma Sabti has also a sang Calvin Harris 'This is what you came for' ft Rihanna along with her mom and sister Mars which was filmed and video is available in "BET Networks" YouTube channel. On February 26, 2018, she was also spotted singing a 'happy birthday' song to her mother live on her mama concert.
Curry is must apparently be seen with her parents, where she share her parent stardom in various events. In September 2017, she has also done a photo shoot for the 'Vogue Mexico' along with her mother in the grocery store, which was photographed by Elizabeth Lavi and styled by Diamond Mahone.
Puma Sabti Parent's Net Worth
Erykah Badu, mother of Puma Sabti Curry has a net worth of $12 million as an R&B singer. She has released albums like Baduizm (1997), Mama's Gun (2000) and New Amerykah Part One (2008) which helped her accumulate such a huge fortune.
She also has hit singles like 'on & one' which cost around $0.90 for audio CD and $16.01 vinyl. Furthermore, she does the performance in concerts, tour, and shows from where she charges a good amount of cash.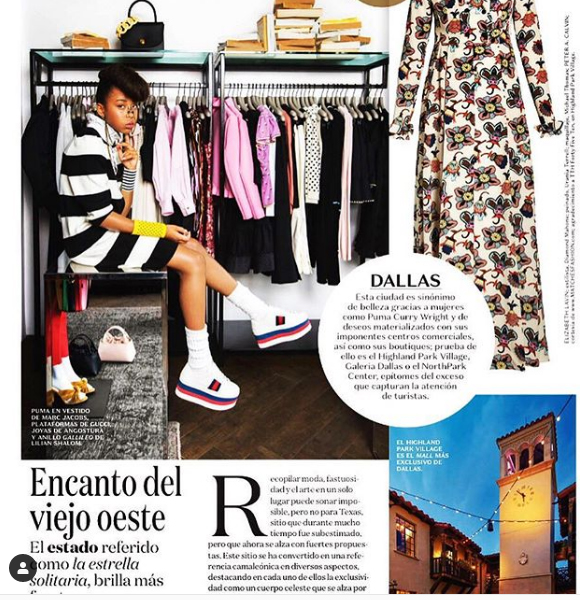 Puma father, The D.O.C. is an American rapper holding a net worth of $2 million, who has worked with the legendary artist like Dr. Dre and Easy-E. He is also a co-founder of Death Row Records with Dr.Dre and Suge Knight. According to Biz Fluent, he earns around $62,142 yearly as a Hip Hop artist.
Puma Sabti Curry is a member of the famous celebrities kid list and living a lavish life with her family.
Visit Glamour Path for more celebrities baby news and information.
-->