Facts About Singer Poppy That You Didn't Know Till Now
Published Thu Aug 13 2020 By Aashika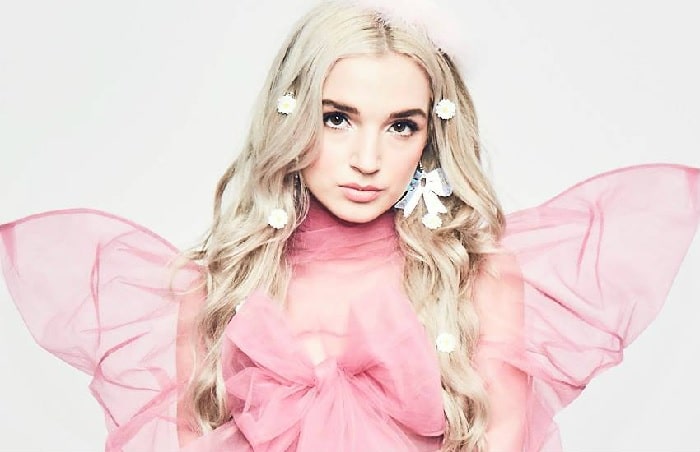 Moriah Rose Pereira is a singer, songwriter, and Youtuber who is widely known as 'Poppy'. She became popular from her singles "Lowlife" and "Everybody Wants To Be Poppy".
Poppy was born on 1st January 1995, in Massachusetts, United States. When she was a child, she wanted to become a Rockette. Her father Mike Pereira is a professional drummer and was a part of a band that performed religiously.
Take a look at some interesting facts about Moriah Rose Pereira:
How much is Her Net Worth?
Poppy has an estimated net worth of $1 million which she garnered through her successful music career. Her first debut song is 'Everybody Wants to Be Poppy' with Island Records in 2015.
Besides music, she also earned as a Youtuber, where she uploads promotional videos, original music, covers, and acoustic version.
According to Social Influencer, an average income of a YouTuber ranges from $1.4k to $23k per month and $17.3k to $276k per year.
Relationship and Love Life
Poppy is currently enjoying the single life. She was in a love life with director and musician, Corey Mixter aka Titanic Sinclair. They have worked together in 2016 on the first video of Pereira.
In their happy relationship, Mars Argo, an American singer filed an alleging copyright infringement that led their relationship to end. After they unfollowed on social media accounts and deleted all pictures that they were together. It seems that they are parted now.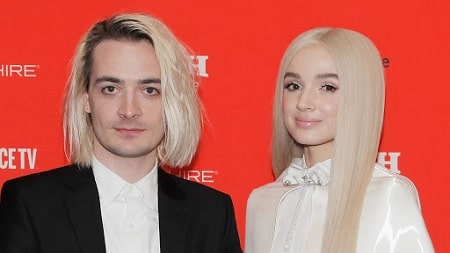 Unclear about Her Gender
The pop singer has not identified her gender. Even she says that she is gender-neutral. She has released one album named 'Am I A Girl?' which is bout questing a gender. The singer claims there are times they (the pronoun Poppy prefers) feel like a boy and sometimes like a girl.
She Follows Her Religions
Moriah Ross Pereira is a religious leader too. She was the leader of the Poppyism religion went as far as creating a digital church named poppy.chruch. She also explained that she created the church because people were saying she was in a cult.
Her church is closed now but Pereira has not disclosed it. It ran for two years was of 60,000 members and shared millions of messages.
Beginning of Music Career
As mentioned before, she released her debut song in 2015 called "Everybody Wants to Be Poppy". In 2016, Poppy released her debut EP, "Bubblebath". Later, she launched her first studio album called 'Poppy. Computer' in the year 2017. After a year, she released her second album," Am I a Girl?." Currently, she released her third studio album "I Disagree."
She is an Author
Apart from being a popular musician, she is also an author. In 2017, she launched her first book 'The Gospel of Poppy'. She published her graphic novel entitled 'Genesis 1' in January 2019. She was a co-writer along with Titan Sinclair and Ryan Cady.
Her novel is the origin of the Poppy character while addressing the varying opinions that revolve around who she is.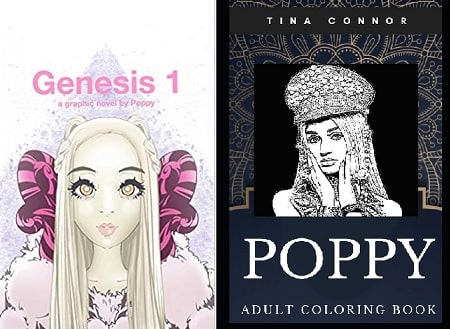 Well-known YouTuber
The musician has her own Youtube channel named 'Poppy' with more than 3 million subscribers. She joined the page on October 7, 2011. She posts vlog and music videos. Furthermore, Pereira has also lunched her web television series named "I'm Poppy".
Achievement and awards
After working in hit songs, she has won numerous awards and also got nominations. She has won awards such as Streamy Awards as Breakthrough Artist, Unicorn Awards as Iconic Moment of the Year. Similarly, she was a nominee for Wowie Awards for Best Youtube Channel and Unicorn Award for the song of the Year.
Social Media Presences
Pereira is mostly active on the social page. She has gained 1m followers on Instagram and 239.6k followers on Twitter. She posted her pictures and released music videos.
The Story Behind Her Nickname
She has a different nickname that her fans know. She is called with names like Poppy Chan, Moriah Poppy, and That Poppy. In interviews, she has stated that her name Poppy is kept by her friend which is very close to her. And the name often used in her albums.
Visit Glamour Path for more facts about celebrity.
-->