Facts About Polyxeni Ferfeli - Influencer Who Once Dated Odell Beckham Jr,
Published Mon Sep 20 2021 By Kri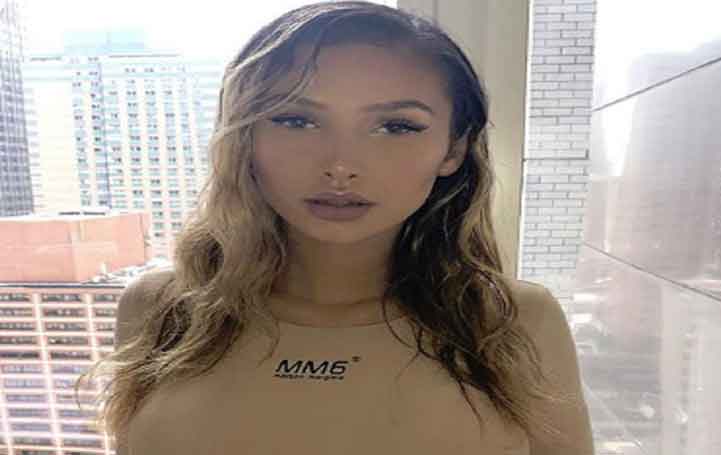 Polyxeni Ferfeli is a greek social media star who gained popularity when she started dating the well-known American Football player Odell Beckham Jr, a player for Cleaveland Browns.
Ferfeli being from Thessaloniki (City in Greece), has left a good impression in the American modeling industry which some might call insignificant but she sure has made some kind of dent in it.
Early Life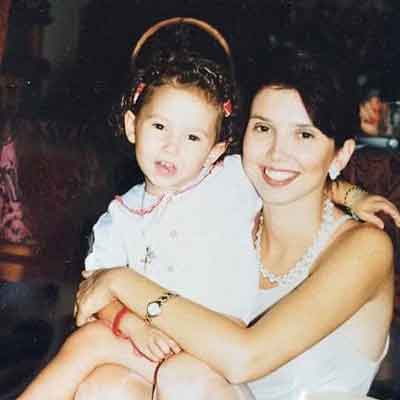 Polyxeni was born on March 28, 1994, in Thessaloniki, Greece. She is a Greek national by birth and daughter to Yannis Ferfeli and Mariana Ferfeli who were divorced a few years before 2021.
She also has an older sister named Kassi Ferfeli. Her having a unique name from others is one of the things that makes her stand out from others.
Education
As Ferfeli was born in Thessaloniki, a port situated on the Thermaic Gulf of the Aegean Sea, she went to the prestigious Regent's University in London, England where she obtained her Bachelor's degree in 2015 majoring in Global Business Management and Finance.
Net Worth
Ferfeli, a model by profession has been building her career by social media platforms has huge popularity not only in her fans and followers but also in wealth.
Currently, Polyxeni Ferfeli's net worth has not to be estimated but sources say that it is around $1 million.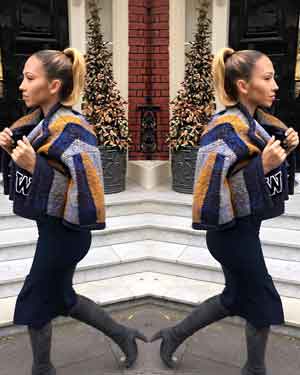 However, we do know that by 2018 her estimated net worth was recorded to be $400,000. Besides that, she also makes around $40,000 per year just from modeling. The primary source of Ferfeli's wealth through her successful modeling career.
Personal Life
Polyxeni Ferfeli was actively engaged in a relationship with Odell Becham Jr till 2017 when they separated for an unknown reason. If someone is a fan and follows the couple there has been speculation from various sources that they might be back together but the person themselves have yet to confirm this speculation.
The first sighting of them being together was in 2017, being photographed while riding a roller coaster. After this, they were seen together on many other public occasions.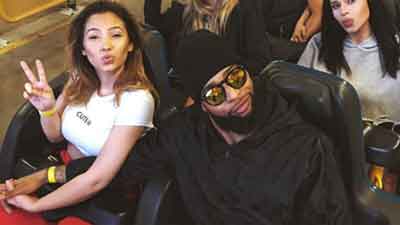 Beckham, before Ferfeli, had dated some prominent celebrities like Amber Rose, Nevaeh Jolie, Iggy Azalea, and even Khloe Kardashian.
The couple Becham and Ferfeli were also seen traveling to Cancun, Mexico, where many of their beach photos hit the media.
In their photo, the couples were intimate and certain did not show any sign of fear of being exposed or displaying PDF to the media. Later their relationship began to crumble in 2017 and no reason was exposed why they separated.
Rumor Of Plastic Surgery
There have been some rumors about the model Polyxeni Ferfeli having plastic surgery. However, there has been no definitive proof confirming the rumor. Also, the model herself has not revealed any information or confirmed the rumors if, in fact, they were true or not.
Entrepreneur With Own Clothing Line
Ferfeli has her own clothing brand by her name "Polyxeni Ferfeli". She is the creative director of her own clothing brand. The clothing brand is growing every step of the day and is gaining more popularity and customers.
Career
The model joined Elgeka group, one of the largest Greek commercial companies active since 1974 in food and beverage as a marketing assistant in May 2010 which started off her career where she worked only for four years.
After that she seems to be promoting herself as a model and social media influencer also trying to make a name for herself in the fashion industry, she seems to have followed other footsteps such as Kim Kardashian.
Do visit Glamour Path for more!
-->