Facts About Peter Gunz - Dated Tara Wallace and Amina Buddafly
Published Sun Nov 03 2019 By DGM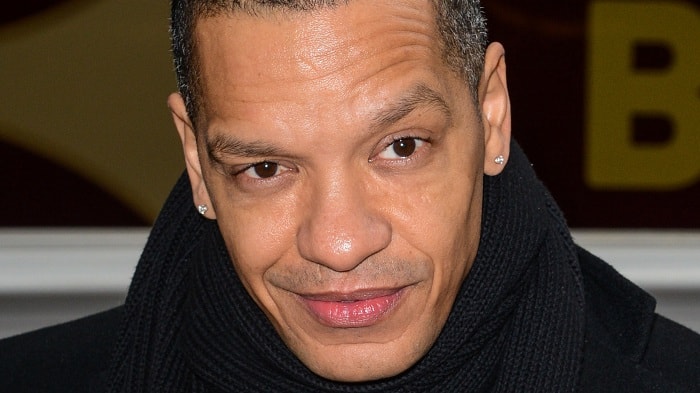 Peter Pankey aka Peter Gunz is a famous rapper who rose fame as a member of the iconic rap duo Lord Tariq and Peter Gunz. He also appeared in the four seasons of the hit VH1 reality television show 'Love & Hip Hop: New York (LHHNY)'.
He was born on the 6th of January, 1969, in the Bronx, New York of the United States. Here are some interesting facts about him:
What's His Worth?
According to Celebrity Net Worth, Peter currently holds an astonishing net worth of $500,000. He has been able to accumulate such an amazing fortune from his so far successful career as a rapper.
Ex-Wife - Amina Buddafly
The 50 years old Peter Gunz was previously married to Senegalese-German singer-songwriter, Amina Buddafly. The two were together for around five years and even had two children from their marriage. They walked down the aisle back in 2013 and split up back in 2018 despite being parents to their two kids.
The reason behind their separation was the back and forth relationship of Gunz with other women.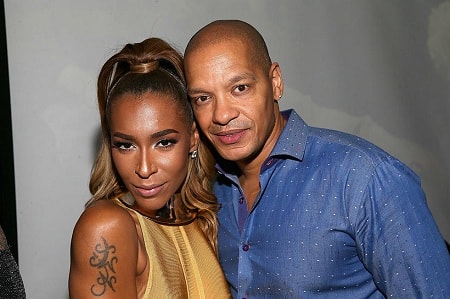 Peter Gunz - Tara Wallace
The Grammy Award nominated reality star was also in a back and forth relationship with American actress and reality television star, Tara Wallace. His relationship with Tara was even longer if compared to the one with Amina. They were dating for 13 long years from 2000 to 2013 and even had three sons from their relationship. Though they were already separated by 2013, they had their youngest son when Gunz was still married to Buddafly.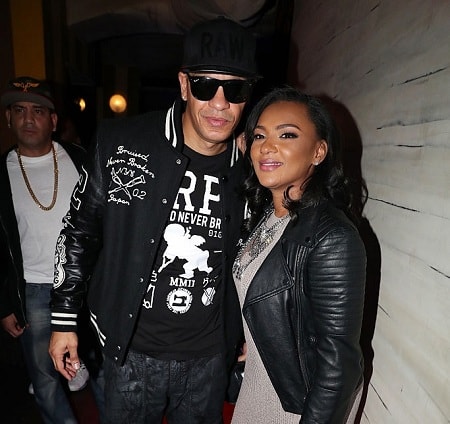 Married Amina Behind Tara's Wallace
Peter married Amina behind Tara's back, who was his girlfriend at that time. In fact, Wallace didn't even have the knowledge that those two were having a chemistry between them. So, without her knowing, Gunz and Buddafly walked down the aisle secretly which was wrong because Tara was the one seeing Gunz at that moment. Therefore, as she was cheated big time,she had a fierce and heated feud with Amina in the reality show.
Rumor of Making a 19-Year-Old Pregnant
Last May, news and rumors spread that the 'Still Not a Player' rapper made a 19-year-old girl pregnant. The teenager was speculated to be his girlfriend or fiancee who was guessed to become the rapper's sixth baby-mamma.
However, Peter himself, declined all the allegations saying he would never date a 19 year-old girl and he can't make a baby with her too. He would again get trolled because Amina, his former wife was way younger than her. Since then, there haven't been any further information regarding the rumor.
Father of Ten
The African-American rapper Peter Gunz is the father of ten children from five different partners. Peter Cory Pankey, Jr. aka Cory Pankey is his oldest child and son. After Cory, Whitney Pankey is his second child and first daughter who is currently 29 years old.
Moreover, Brandon Gunz is his second son and third child. Phoenix Pankey is Peter's another daughter who is currently 14 years old. Kennedi Pakey is also his daughter from his previous relationship.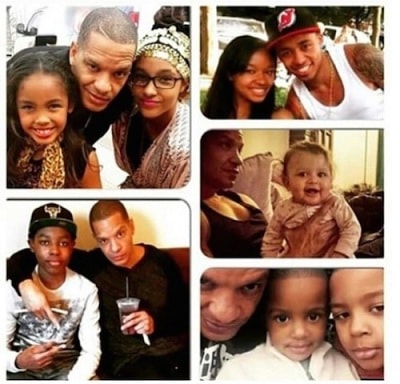 Jamison Pankey aka Juice is Peter's son with his ex-girlfriend, Tara. Kaz Pankey whom he likes to call 'Milk' is his another son younger than Juice. Cori Pankey is the first daughter of the rapper with his ex-wife, Amina. Gunner Pankey is his youngest son with Tara whereas Bronx Pankey from Buddafly is the youngest of all of the 10 kids of Gunz.
Got Trolled By Fans After Praising Cardi B
Peter got trolled and a lot of hate after he praised the 'Please Me' rapper, Cardi B lat February after she won the Grammy Award. The reason why Gunz got trolled by his fans is because he was the one who had a very fierce feud with Cardi back in the reunion episode of the sixth season of LHHNY.
Back then, the father of ten said that Cardi didn't love herself and her buttocks injections made her even worse. In exchange, the Bronx native replied saying that he had both his wife and girlfriend pregnant at the same time and in the show with him as well. And it is pretty weird to witness Gunz praising Cardi after three years of such a heated feud. Hence, it is the reason why he got trolled and negative comments by his fans.
Social Media Presence
The eminent rapper Peter Gunz is very much active on social media platforms and has a lot of followers on Instagram and Twitter. His Instagram account goes by the name @petergunz174 and has 811k followers. Likewise, his Twitter account which goes by the name @IamPeterGunz has180k followers with over 9
Visit Glamour Path for more news and updates about other LHHNY celebrities.
-->