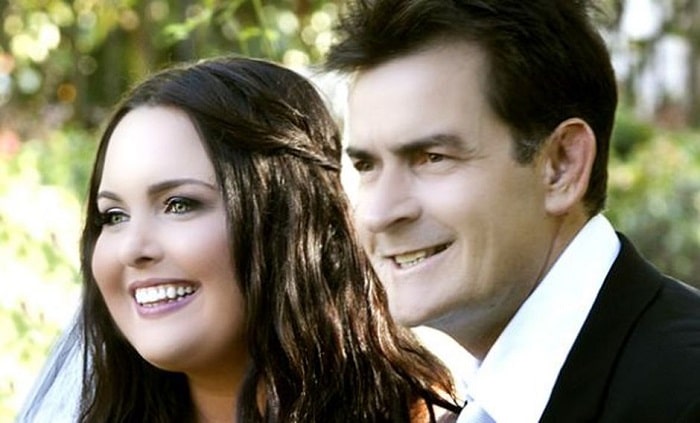 Paula Profit or also known as Paula Speert is the former girlfriend and the baby mamma of the famous American actor and the 'Two and a Half Men' star, Charlie Sheen. She was born on the 27th of March, 1965 in California of the United States.
Paula is the mother of Charlie's eldest child among his five children. Here are some facts about her:
Ex-Girlfriend of Charlie Sheen
Profit gain fame as the ex-girlfriend of the American actor from high school, Charlie Sheen. The two dated for a total of three years from 1984 to 1986. They knew each other from their school but started dating only from their last year in high school.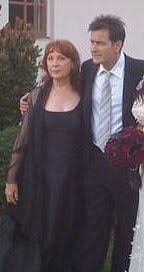 The couple even gave birth to their daughter at a very young age while they just completed their graduation. They raised their symbol of love together for three years until 1986 when they called off their relationship and parted their ways. Despite their split, they continued to come together in order to raise their child as parents.
Daughter - Cassandra Jade Estevez
As we mentioned earlier, the American actor Charlie Sheen shared his first child and daughter with his girlfriend from school. Paula gave birth to her daughter Cassandra Jade Estevez on the December 12, 1984 at the tender age of 19.
Giving birth to a baby at 19 is a very unique thing as she got pregnant after their high school graduation. As of today, her daughter is already 34 years old and is living a happy marital life.
Husband - Jokton Speert
Paula Profit is currently married to her husband, Jokton Speert, the owner and CEO of Spirited Food, a famous food delivery company. It was after her marriage when she changed her surname from Profit to Speert. Though the couple doesn't share any child together, they are living a pretty happy life with Paula's daughter.
Is a Grandmother Already
Whether you know it or not but Profit has actually become a grandmother. Yes, she has a granddaughter from her daughter with her husband, Casey Huffman. Her grandchild's name is Luna Huffman and was born on 17 July, 2013 in the United States where she is currently living a wonderful life with her parents.
Opened a Kiddie Clothes Store
The 54 years old businesswoman Paula Profit opened Jackson Clay, Inc., a clothes store for kids in 2002. She was able to open her business with the investment made by Charlie's dad, Martin Sheen. Not only that, she even hired her daughter Cassandra to work at her shop.
Owner of J-Play Worldwide
It was back in June of 2008 when Speert created her company with the name J-Play Worldwide, Inc. It is a company which creates playing cards and ships across the world. There are varieties of cards to chose according to the consumer's wish.
Was Sued By Her Former Employee
Paula Profit was once sued by her former employee Paige Snear Apar back in September, 2008. The reason behind the sue was that Apar claimed that her then boss struck her face with a wine glass. After that, Jackson Clay, Inco news came out whether she was punished or fined for the case.
No Social Media Presence
The high school girlfriend of Sheen isn't quite active on social sites. In fact, she doesn't have any accounts on social platforms like Instagram and Twitter. It seems like she prefers not to be spending her time posting and sharing pictures and videos to the world.
Follow Glamour Path for more latest updates about celebrity partners.
-->