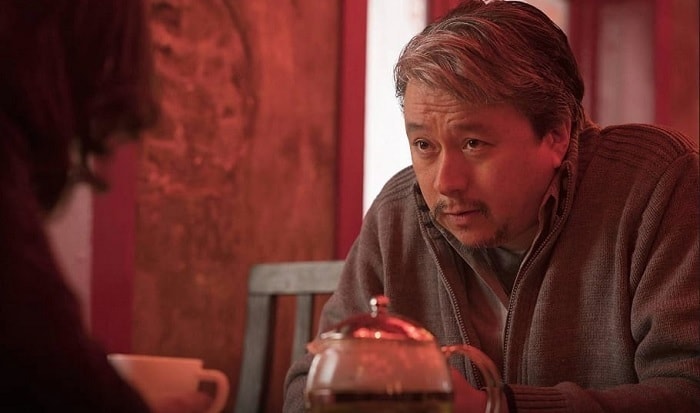 Paul Courtenay Hyu is a famous British Chinese actor best known for playing the character of Haruka Deep-Ando in the famous TV series 'Doctor Who'.
Paul was born in the year 1968 in London, United Kingdom. He has played in more than a dozen TV shows, Theater plays and multiple films.
Here are 10 facts about Paul Courtenay Hyu:
Net Worth of Courtenay
The 'A Christmas Prince' star has been successful in all the fields that he has involved in and has been able to bag good amount of dollars from his professions. As of 2019, his net worth is estimated at $1.5 million which will surely rise in the coming years.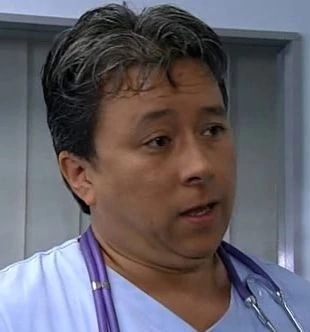 Married to Maxine Courtenay Hyu
The 51 years old (as of July 2019) actor is married to Maxine Courtenay Hyu for nearly two decades. They even share a teenager son together as the symbol of their love.
Son - Jonty Courtenay Hyu
As we mentioned earlier, Paul has a son with his lovely wife, Maxine. His name is Jonty Courtenay Hyu and he is currently 18 years old (as of July 2019). It will be quite interesting to know what career he chooses because if decides to pursue a career in acting, his legendary actor dad will definitely help him with all the skills that he gathered over his career.
Paul Cannot Speak Chinese But German
You'll be amazed to know that Paul Courtenay cannot speak Chinese language. Yes, he does not know Chinese despite belonging to a Chinese family. It is because that the actor was born in London and spent most of his life there.
Paul never really got the chance to learn the language and as a result, he knows only two languages that are English and German.
Chinese Elvis Impersonator
Most of might not know that Maxine's husband is a legendary impersonator of Chinese Elvis. People mostly credit him as only Paul Hyu for his excellent work portraying the Chinese Elvis.
Hyu has even earned the nickname 'Chinese Elvis'. The actor started impersonating the character of a Chinese Elvis in 1999 when he was starting off his career from Theaters. His work was so excellent and satisfying that fans ended up giving the name to him.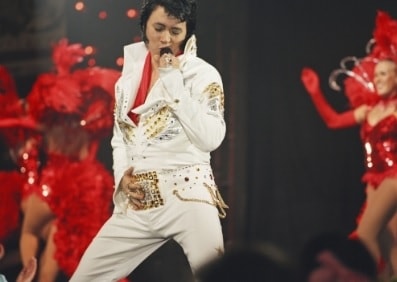 Acting Career
Paul has made a great name for himself in the field of acting and starred in many films and TV shows. He has played movies like 'The Lost Battalion', 'The Lovers and The Despot' and 'A Christmas Prince' whereas his work in TV shows include 'Dr. Terrible's House of Horrible', 'Rather You Than Me' and 'Doctor Who'.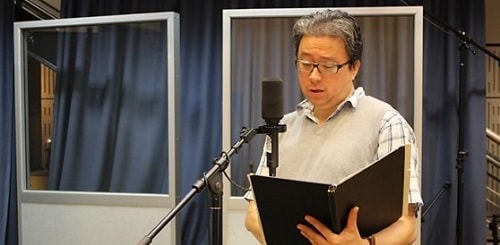 Besides the profession of working in big and small screens, Courtenay has also acted in dramas at theatres. Some of his dramas are 'The Merchant of Venice (1992)', ' The Wind in the Willows (1995)' and 'Othellomacbeth (2018)'. A familiar drama artist, he also had worked in Radio dramas and given his voice to characters of different plays.
Video Games Artist
Besides the acting profession, the father of one is also a renown video game artist and has given his face and voice in some of the very popular video games. His finest works as a video game artist include giving his voice to the famous franchise game 'Hitman', 'James Bond 007: Blood Stone' and 'Ni No Kuni II: Revenant Kingdom'.
No Social Media Presence
In a world full of smartphones and internet stuffs, the 'Doctor Who' stars does not like involving in any types of social sites. Whether it is Instagram or Twitter, he isn't in any platforms. He loves keeping his life private to himself and out of the limelight for sure. It surprises us how can a person in 2019 stay without being on any social sites?
Education - Alma Mater
The United Kingdom-born actor completed his education from Ashville College in Harrogate. As he was very outstanding student, he was the Head of Briggs House and even won the prize in his school drama.
Physical Traits
Paul Courtenay Hyu stands at a height of 183 cm (1.83 m) and weighs about 89 kg. As he is over 50, he has short grey hairs and has a pair of brown stunning eyes.
Visit Glamour Path for more facts about celebrity.
-->