About Paul Bilzerian - Facts and Pics About Poker Star Dan Bilzerian's Father
Published Sun Jan 17 2021 By Aashika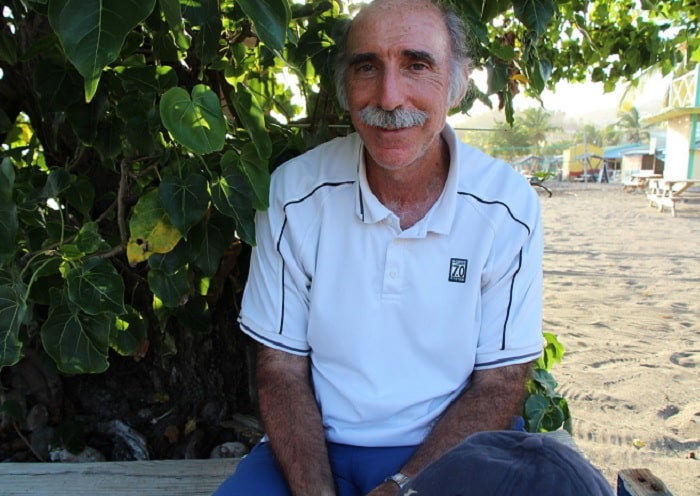 Paul Bilzerian is a well-established entrepreneur and corporate takeover specialist. He is also known as the father of bodybuilder and Instagram star, Dan Bilzerian.
He was born in 1950 in Florida to parents Oscar Bilzerian and Joan Bilzerian. His father was a civil servant and his mother was a housewife.
Paul grew up in Massachusetts and got a B.A degree in 1975. Later, enrolled at Harvard Business School.
To know more facts about Bilzerian, swipe up, and read the below paragraphs.
Net Worth: $100 million
Paul Bilzerian has an impressive amount of net worth which he earned through his venture and as a corporate takeover specialist. He stepped into the business from 'Crown Zellerbach Corporation' as an investor.
Then, established his own radio broadcasting company, 'WPLP'. Dan's father took over 'Singer Corporation', the company of a defense electronic.
Filed Bankruptcy Twice
Bilzerian filed for bankruptcy in 1991 and 2001. The SEC (Securities and Exchange Commission) claimed that he was not actually bankrupt and Paul was faking it to avoid his creditors know the value of his assets.
Later, his wife sell their house and distributed all the money between her and the 'SEC' where he has to pay $62 million. The issue was the most highlighted topic in America by the media.
Has to Face Prisoner Life
In December 1998, the entrepreneur was charged with securities and tax fraud by a Manhattan court. After a month, he pleaded not guilty and urged the court to speed up the trial.
In June 1989, Bilzerian was declared guilty of nine charges, included false statements, fraud, and conspiracy. He was sentenced to 4 years in prison and also pay a fine of $1.5 million. Again in 1991, he got arrested by Florida police, later in 1993.
Civil Service
Many people are unknown about Bilzerian was an army who has served in the 'Vietnam War'. He has got plenty of honors from his fellow soldiers and the government. The army received medals like 'Bronze Star Medal', 'a Vietnamese Gallantry Cross', and an 'Army Commendation Medal'.
Married Life With Terri Steffen
Paul Bilzerian is a married man who is the husband of Terri Steffen. They met each other on their student life at the 'Stanford Univerity'. The pair fell in love which later turn into conjugal life in 1978. The couple has been together for almost 43 years of married life and looking further lives together.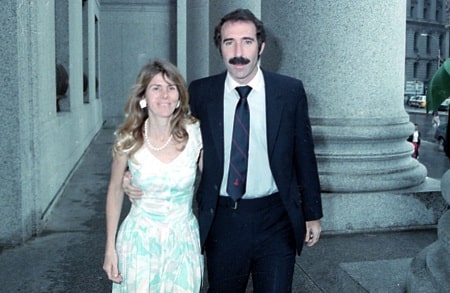 Two Sons
He is the father of two children; Dan Bilzerian and Adam Bilzerian. His sons are also involved in the business field are well-known.
The eldest son, Dan was born on 7th December 7, 1980, in Tampa, Florida. He is an actor, businessman, amateur poker player, and Instagram star. He currently runs the company 'Ignite International Brands Ltd., which sells electronic cigarettes, CBD oil, water bottles, vodka, and others more.
Likewise, the youngest son came into this world in 1983. He is a Nevisian poker player and writer who is an author of 'America: love it or leave it - so I left'. The book was published in 2010 which is on his own life story.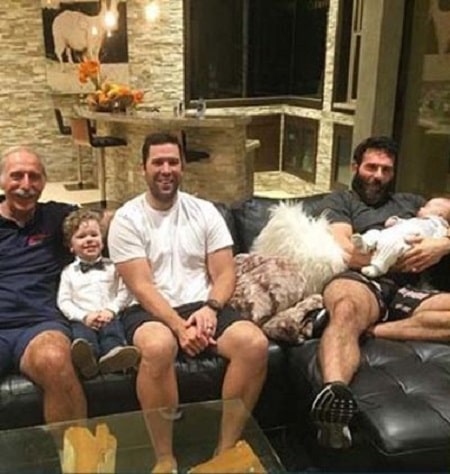 Had Rough Teenage
The corporate takeover specialist had his teenage very rough. When he was a teen, his parents got a divorce which badly affected him. He described himself as a "juvenile delinquent".
Bilzerian was expelled from school when he violated the school's dress code and appeared in school in jeans. Also, he was an unregular student at the school.
Lives Private Life
A multi-millionaire businessman, Mr. Bilzerian is living a private lifestyle, away from media. He has been enjoying his life with his wife and two children after earning a considerable amount.
Visit Glamour Path for more facts about celebrities.
-->