Patti Labelle's $50 MIllion Net Worth - All From Business and Acting Industry
Published Wed Jan 22 2020 By aisha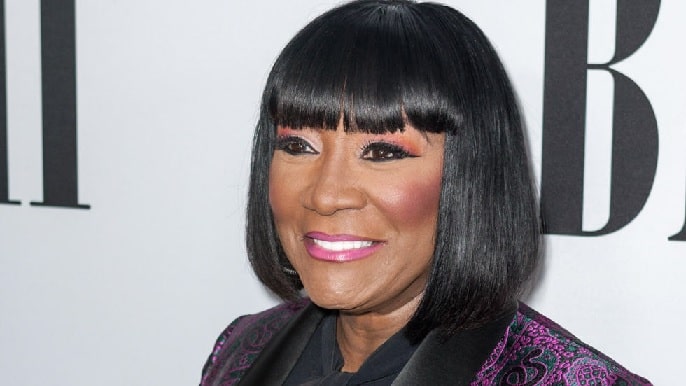 Patricia Louise Holte who is professionally known as Patti Labelle is a singer, actor, author and businesswoman. From her varied career, Labelle has a whopping net worth of $50 million.

Labelle has been nominated for two Primetime Emmy Awards and the other five while she has won a total of eleven prestigious awards.
How Did She Earn her Net Worth?
Labelle has an estimated net worth of $50 million from her multiple careers as a singer, actor, author and businesswoman. She has appeared in more than forty movies, television series, and short videos. Not only from her acting career, but Labelle's worth has also been increased by her singing career.
Voice Acting
The Idlewild actress has earned her worth by doing several voices acting. Labelle has given her voice to many fictional characters like 'Santa, Baby!'(2001) as Melody Songbird and in 'The Real Story of Itsy Bitsy Spider'(1991) as Miss Widow.
Earning as Singer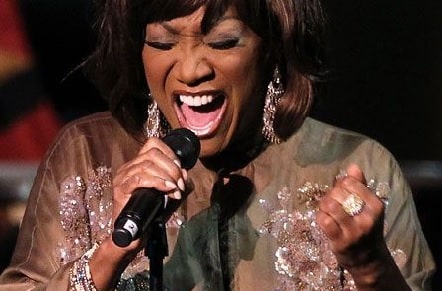 Labelle started her singing career in 1960 as the lead vocalist of a group named Patti LaBelle and the Bluebelles which were the first African-American band to be on the cover of Rolling Stone magazine. Later after sixteen years of togetherness, the group split and Labelle started her solo career.
After parting ways with the group, Labelle has released eighteen studio albums and forty-seven singles from which she has sold more than 500 million records worldwide.
Was sued for $1 million
In 2010, Labelle was on a rampage that leads her to involve in physically attacking a mother and her 18 months old daughter. Labelle accused the mother by yelling, throwing water, and attacking her physically at the lobby of Trump Place on Manhattan's Upper West Side. Later Labelle agreed to pay $100,000 to the mother for accusing and attacking her.

Then a year after the incident in 2011, Labelle and Efrem Homles who is her bodyguard was sued of $1 million from Richard King who was a Cadet. While King was waiting for his pick up, out of nowhere Homles attacked the king and later stated that he provoked him and started a fight. Later after seeing the footage of the incident, King was found innocent where he was engaged on his phone and the bodyguard of Labelle, Homles assaulted him.
Sweet Potato Pie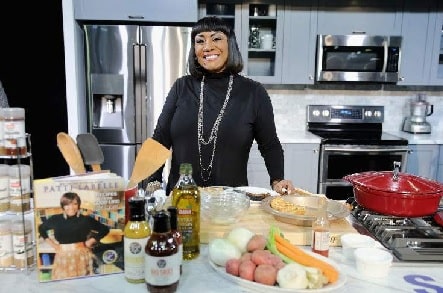 In 2016, a fan's video of reviewing Labelle's sweet potato pie went so viral that the pie went on sale to Walmart at the rate of $3.98 which soon became unavailable. The pie also became the most searched item on Walmart.com beside turkey and they already had ordered 2 million pounds of sweet potato pie for their next batch.
Soon after the sweet potato pie popularity, the e-bay were also selling the pie. Where in one case, two boxes of pies were offered to e-bay with a total of $12,000.
LaBelle earn $60,000 per episodes from her cooking show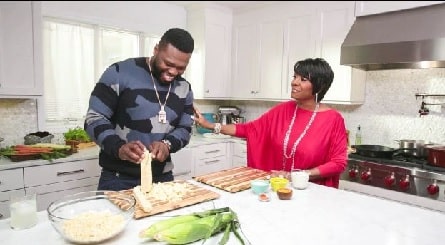 Labelle owns her cooking channel named Patti LaBelle's Place where she teaches celebrities to do the cooking. She earns an estimated amount of $60,000 per episode by hosting the cooking show.
Earning as Author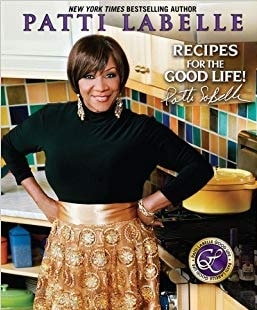 Big Mary of A Soldier's Story has also been earning her wealth by being an author. She has written eight books named 'Desserts LaBelle', 'Recipes for the Good Life', 'Ppk6 Patti's Pearls', 'Patti Labelle's Lite Cuisine', 'Patti's Pearls', 'Labelle Cuisine 8c Flr', 'LaBelle Cuisine', and 'Don't Block the Blessings'.
Visit Glamour Path for the latest celebrity information.